Alzheimer Society of York Region to publish book of dementia stories in fall 2020
York Region
read
The Alzheimer Society of York Region and Holland Landing's I C Publishing is pleased to announce it's partnering to create a book comprised of stories by York Region residents impacted by dementia. The book will be released Dec. 3, 2020.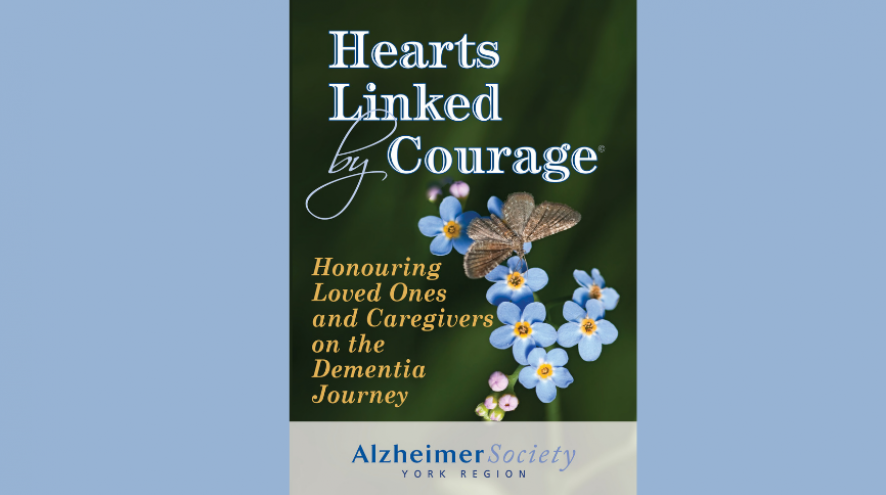 The Alzheimer Society of York Region (AS York) has partnered with I C Publishing to create a book of stories written by York Region residents impacted by Alzheimer's disease and other dementias (ADOD).
The book, to be published in November, is part of the I C Publishing's Hearts Linked by Courage Book and Series, which honours the work of non-profit organizations and their efforts to inform communities about their causes.
Hearts Linked By Courage, Honouring Loved Ones and Caregivers on the Dementia Journey, will be the fourth book in the series and will include 18 to 20 stories.
Each story will share a different aspect of the disease and the journey including early stages to end of life.
The book is currently in the editing stages.
The goal of the book is to raise awareness about ADOD and people impacted by it and to change the stigma associated to a diagnosis. Readers of this book will learn people impacted by dementia are more than their diseases and that people throughout the dementia journey need their help, support and kindness.
The book is generously funded by the Carswell Family Foundation. 
Learn more about I C Publishing by clicking here.
The book is is available Dec. 3. Order your copy here.