AS York to be featured on podcast
York Region
read
Marianna and Stacey Speranza created a podcast The Business Casual to help young women find mentors and showcase female trailblazers. AS York's Andrea Ubell will be on the podcast Dec. 4. Stacey and Marianna are also raising money for AS York during the holiday season.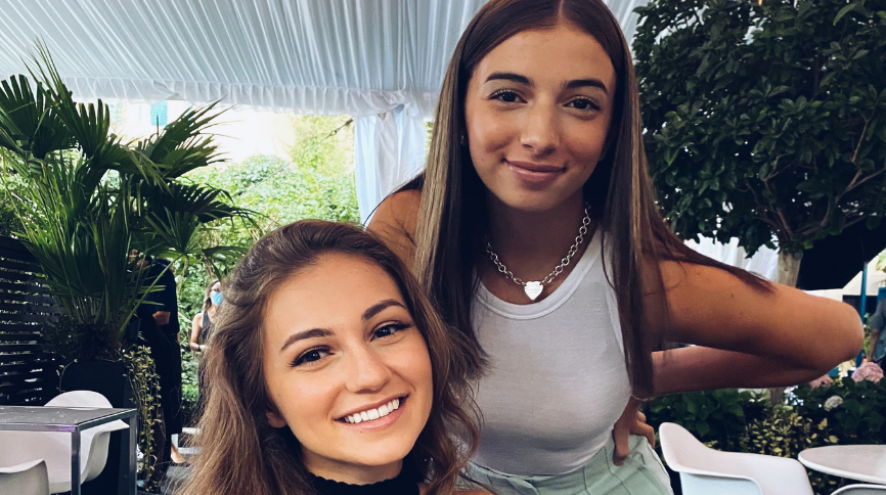 The Alzheimer Society of York Region (AS York) will be featured on a podcast created by two young women. 
AS York will be on The Business Casual, a podcast created by Marianna and Stacey Speranza who showcase female trailblazers. 
"Marianna and I were really lucky to be surrounded by powerful women our whole life," Stacey said. "Between our mom, grandmothers, aunts and beyond, the women in our life are truly the ones who helped shape us. And professional mentors are equally as important so we wanted to create a platform where we can help other young women find mentors as well as showcase various female trailblazers." 
Each podcast runs about 30 minutes in length with each of the sisters bringing their own set of skills to the podcast. 
Stacey, a business student at the University of Toronto, is responsible for finding guests, writing the podcast guides and hosting the show, while Marianna, a Grade 11 student at The Country Day School and a self-taught graphic designer and editor, is in charge of creating all social content and editing the podcast. 
The pair, who said they have always been close, were looking at doing something together when a career counsellor asked Stacey if she had ever considered creating a podcast. The sisters brainstormed a number of ideas before settling on a platform to showcase amazing women. 
"We were definitely hesitant at first but haven't looked back since releasing the first episode in July. " 
The podcast has featured women such as Paralympian track athlete Marissa Papaconstantinou and Amanda Romeo, a young woman who created her own brand called Unknown.Hoodies. 
"From the start of the idea to where we are now has been such an amazing journey," Marianna said.  
Stacey agreed. 
"The most enjoyable part for me is connecting with so many powerful women. I also have had so much fun working with my sister and connecting with our listeners." 
On Dec. 4, Andrea Ubell, director, programs & client services at AS York, will be the guest on The Business Casual. 
The pair is raising money for two programs at AS York – The Emergency Response Care Fund, which helps York Region residents impacted by dementia in crisis, and the Music Project, which provides an MP3 player and customized playlist to York Region residents living with dementia.  
"Since we are raising funds for the Alzheimer's Society of York Region this holiday season, we wanted to highlight the work AS York does, raise awareness about Alzheimer's disease and other dementias and also highlight women in the not-for-profit industry who are making a difference in our community." 
About five years ago, Stacey connected with Stacey Mendonca, who, at the time, was the public education coordinator at AS York. She is now a social worker and the First Link Coordinator in Keswick. The two connected for a school project Stacey Speranza was doing, researching the disease and looking at ways to get involved in the community. 
The Speranza sisters have a connection to Alzheimer's disease. 
Their grandfather, George, or Pappou in Greek, was diagnosed with frontal lobe dementia and battled with the disease for about seven years.  
"We watched first-hand what it is like to have a loved one deal with Alzheimer's. Family is very important to us, and we were blessed to grow up extremely close to our grandparents and extended family. Watching our grandfather battle with Alzheimer's is one of the most difficult things we as a family have gone through and want to support AS York in any way possible. All funds raised and donated on behalf of The Business Casual Podcast are in our Pappou's memory. We miss him with all our hearts." 
The goal of the podcast featuring AS York is twofold: to raise awareness about Alzheimer's disease and other dementias, and to help their listeners feel connected to a charity they are supporting. 
"If listeners choose to donate, we want to ensure that they are well informed about the amazing organization they are supporting." 
The pair said dementia is such a difficult disease both for the person living with it and their caregivers.  
"It is so hard to go through this journey alone and AS York has so many amazing resources and programs for you and your loved ones. We highly recommend you reach out to learn more." 
Beginning Dec. 1, The Business Casual will be raising funds in support of AS York through a GoFundMe page. Throughout December, the pair will encourage their followers to support locally this Christmas season by featuring small female-run businesses in Toronto and the GTA on their Instagram page each week. 
Those female-run small business owners have donated their products to be used in a gift basket that will be raffled off on Dec. 24. The basket is valued at more than $600. 
"People are eligible to win by either donating to our GoFundMe page or reposting a photo on their Instagram story (specific details on our IG page). While any amount of generosity is greatly appreciated every $5 donation will mean one entry into the giveaway and $10 donations will mean three entries. We hope you will help us support both AS York and female-run small businesses in these trying times." 
Listen to Andrea speak with Stacey about what Alzheimer's disease is and what makes it unique from other forms of dementia; how AS York can support people impacted by dementia; and various AS York projects including Golf 2 Remember and the IG Wealth Management Walk for Alzheimer's, among other topics. 
You can listen to the podcast with Andrew on Dec.4th on The Business Casual website; Spotify; Apple podcast ; and Google Podcast . 
Follow the pair on social media – on Instagram and LinkedIn.
"Please follow us on Instagram and Spotify! You can also subscribe via Apple Podcasts and be sure to leave a review/rating if you enjoy our content. It really helps us increase our audience and share our work with even more people." 
Click here to enter the raffle.  
Listen to the podcast featuring AS York's Andrea Ubell on The Business Casual website beginning Dec. 4.