Options for Care Virtual Education Series
York Region
This 3 week evening series is to help you learn more about supporting the increasing care needs of persons living with dementia.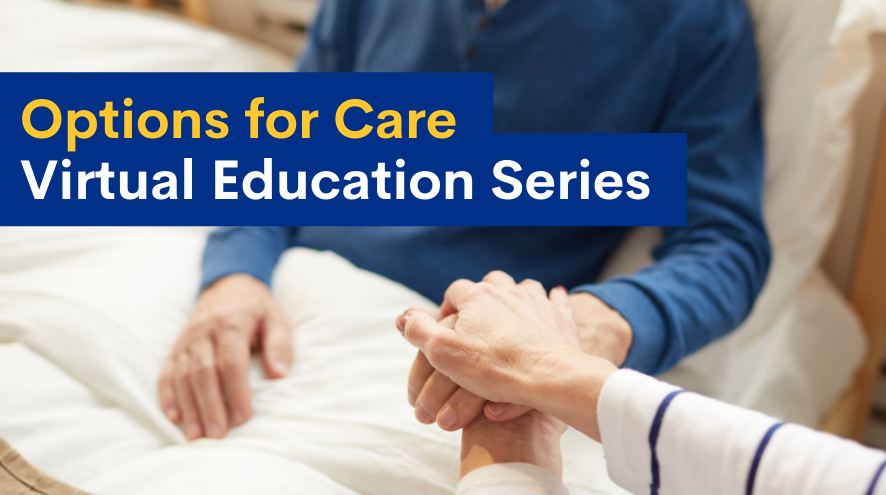 TO REGISTER Please contact the Public Education Coordinator, Jaime Cruz at (416) 704-1653 or email [email protected]
This is a 3 week virtual education series taking place in the evening.
Week 1 – When Care Needs Are Increasing
Week 2 – Long Term Care Decisions
Week 3 – Transitioning Care Roles
There is also a Thursday afternoon series (same content) being offered starting February 10, 2022. Find more information here. 
All sessions will be facilitated using a video conferencing platform called Zoom. Zoom can be accessed for video and audio conference meetings using your phone, tablet, or computer. For security reasons, only pre-registered participants are permitted. Zoom Meeting ID & password will be provided upon confirmation of registration.