About us
We provide information, support and education and advocate for people living with dementia. Through our seven regional offices, we offer Help for Today through our programs and services, and Hope for Tomorrow by funding research to find the cause and the cure.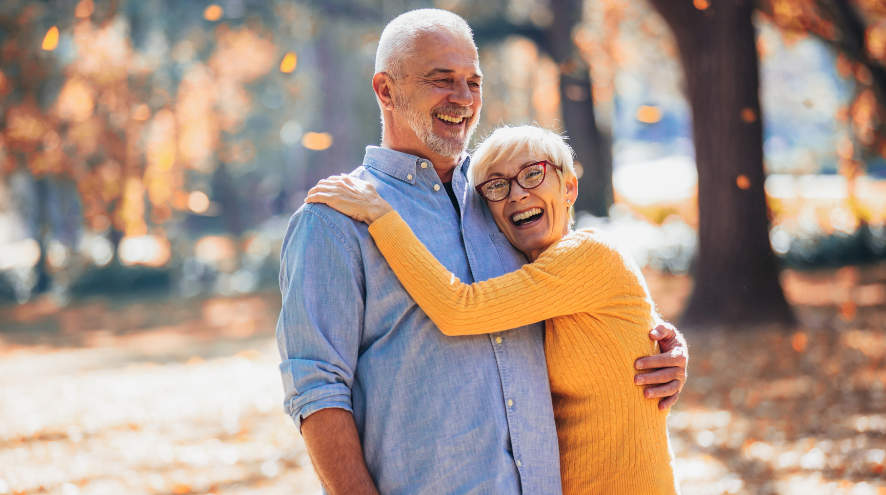 To see how we can help, email your closest Regional Office or call us toll-free at: 1-866-950-5465.
What We Do
The Alzheimer Society of Alberta and Northwest Territories is here to help you navigate a diagnosis of Alzheimer's disease or other dementia.
Over 46,000 Albertans are living with dementia; almost 1% of the total population. By 2043, if nothing changes, it is expected this will increase to 225,000 Albertans, almost 3.5% of the population. There is currently no known cause or cure for Alzheimer's disease or other  dementias, but there is hope for creating a better tomorrow.
The Alzheimer Society of Alberta and Northwest Territories is working to change the face of dementia and improve the quality of life for those with the disease. Serving Alberta and the Northwest Territories, the Society offers a network of educational and support services for people diagnosed with dementia and their care partners, builds partnerships with health professionals and the community, and advances research into effective treatments and finding a cure for this devastating disease.
How We Help
The Society's Programs and Services include:
First Link®,
Individual care planning consultations,
Individual and group support,
Seeds of Hope learning series,
Community referrals,
Public education and information, and
ASANT Café – online community for individuals affected by dementia
Our History
Early in the 1980's, caregivers and professionals involved with those affected by Alzheimer's disease began meeting to compare information and to be with others who understood what they were going through.
By 1987 this coming together had led to the establishment in Alberta of nine different Alzheimer groups. These groups provided the base for the establishment, in 1988, of the Alzheimer Association of Alberta.
Nationally, the Alzheimer Society of Canada (ASC) was established in 1978, the first national society of its kind in the world. ASC went on to become a charter member of Alzheimer Disease International.
In January 1994, the Board of Directors of the Alzheimer Association of Alberta formed 6 regions within Alberta: Lethbridge & Southern Alberta; Calgary; Red Deer and Central Alberta; Edmonton; North East Region, and Northwest Region.
In 1997 the name of the Alzheimer Association of Alberta was changed to the Alzheimer Society of Alberta. This was done to provide consistency across the country for marketing and branding of the organization nationwide.
After several years of discussions and deliberations, in May 2004 the Alzheimer Society of Alberta and Northwest Territories was formed with the merger of 7, previously separate societies: Medicine Hat, Lethbridge, Red Deer, Edmonton, Fort McMurray, Grande Prairie, and Yellowknife.