Anything for Alzheimer's
read
The Anything for Alzheimer's program gives anyone the ability to support people affected by dementia through hosting their own fundraising events or challenges.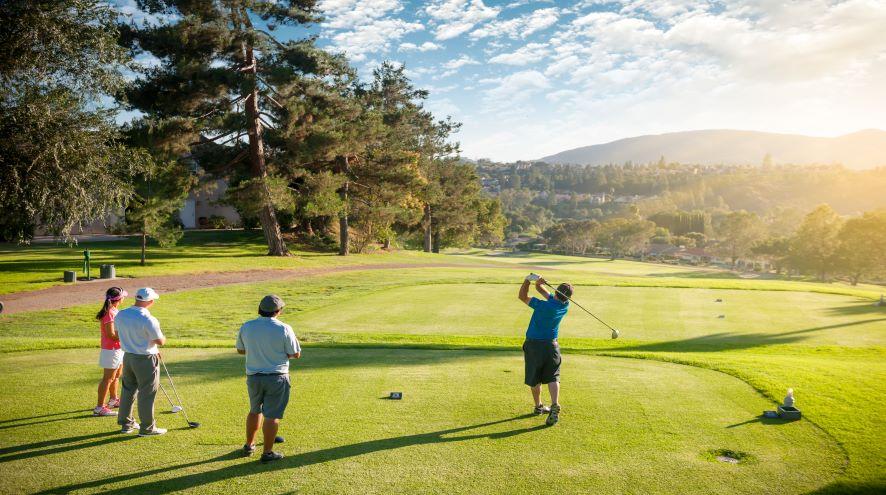 Setting up your Anything for Alzheimer's fundraiser is easy! Register your event online or print and complete the application form today!

What is Anything for Alzheimer's?
Anything for Alzheimer's™  is an Alzheimer Society of Alberta and Northwest Territories program that enables people across the province to host independent fundraising events and campaigns to support people living with dementia. 
While the way we are able to meet and hold certain fundraising events has changed recently, the need to provide programs and services for people facing dementia has not.
Why Take Part?
Across Canada there are more than half a million people currently living with dementia. This number is expected to double by 2031. Over 46,000 Albertans and Northwest Territorians are affected by Alzheimer's disease or another form of dementia. By hosting your own Anything for Alzheimer's fundraiser, you will join other people and organizations dedicated to making a difference in the lives of care partners and people living with dementia in your community.
Get Started
Anything for Alzheimer's allows you to use your creative ideas, outstanding talents, and inspiring passions to turn anything into your own fundraising event. 
To review our fundraising policies, click here.
Event Ideas
Being a fundraiser takes a little creativity, some planning, and the desire to make a difference in the lives of people affected by dementia. Here are a few ideas: 
host a Coffee Break,
organize a virtual activity,
live stream an event, or 
create a challenge for yourself that friends and family can sponsor.
We love hearing your creative fundraising ideas. Connect with us at [email protected] to discuss your next fundraiser.
Events in your Area
We love hearing your creative fundraising ideas! Reach out to [email protected] to discuss how you can do Anything for Alzheimer's.
If your business is interested in supporting the Society, please contact us at [email protected]
2nd Annual Gardening for Good - Spruce Grove, AB
Anna Moore is raising funds in memory of her parents Jack and Tiny Bussemakers. Anna's parents were amazing gardeners, and it seemed fitting to sell her garden goods and raise awareness of Alzheimer's disease and other dementias in honour of them. Contact Anna at [email protected] or click here to donate to her event.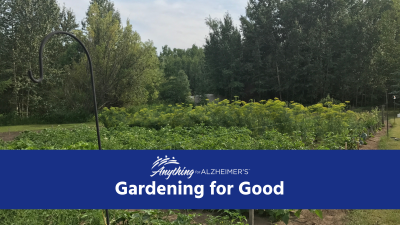 CHASEPACK PROJECT - October Toque Fundraiser - AB/NT
Get set for cooler temperatures and support the Society! Jeff Shikaze and the CHASEPACK PROJECT are selling toques with proceeds to us. For more information or to order yours, click here.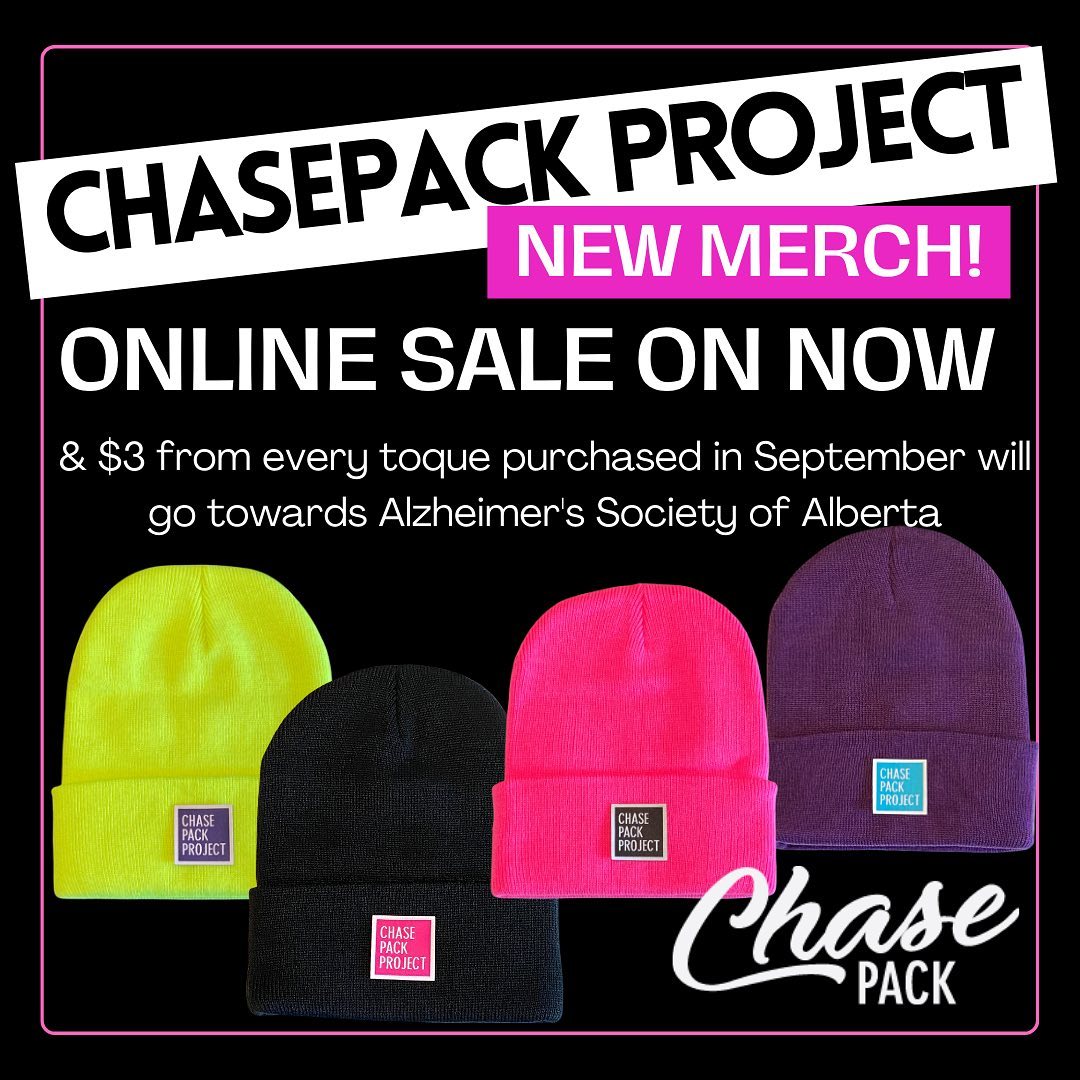 Memories Matter - Axe Monkeys - Edmonton, AB
On Sunday, September 11 visit Axe Monkeys Edmonton for an afternoon of fun in support of the Society! Event info below or to donate, click here.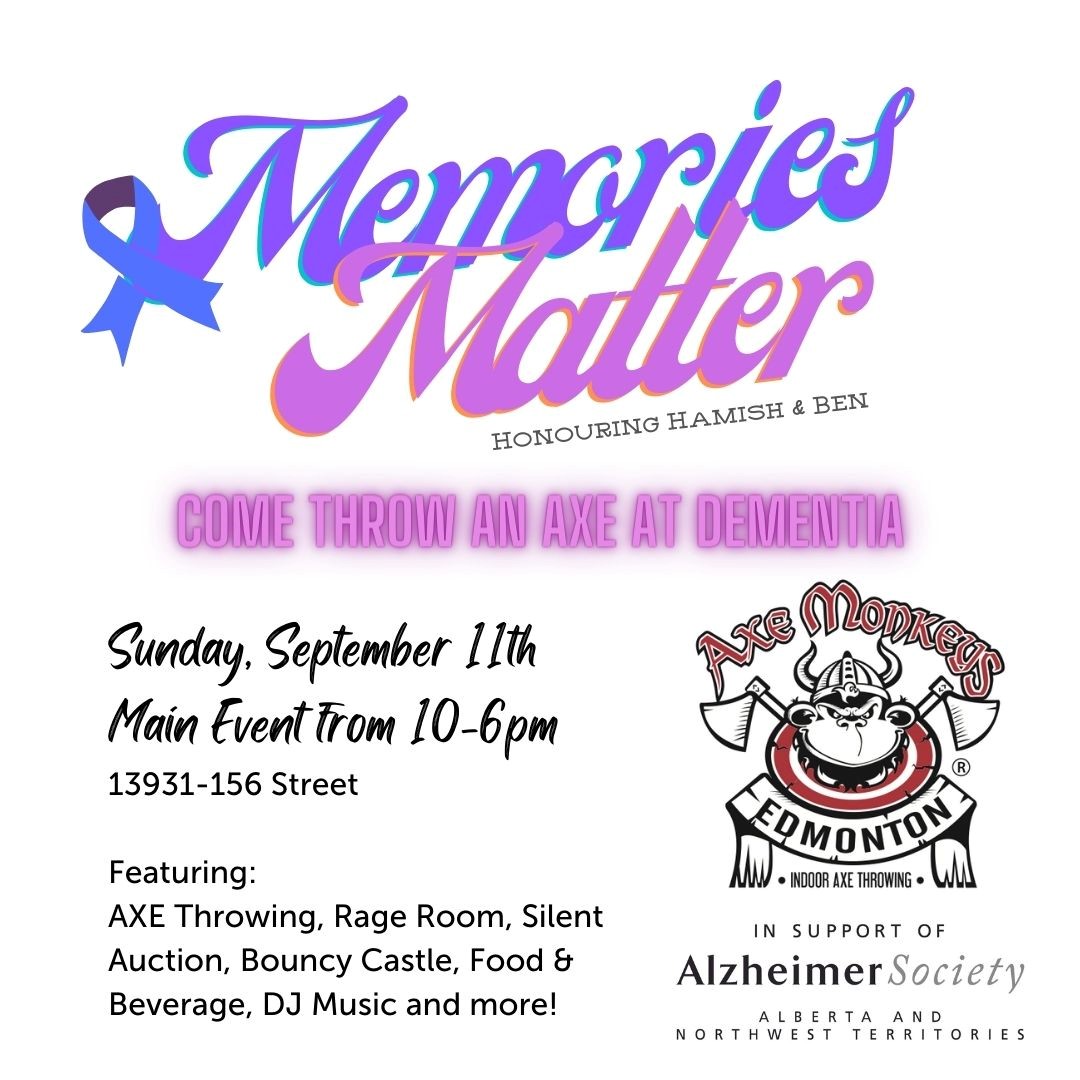 World Alzheimer's Awareness Day CO-OP Charity BBQ - September 21 - Grande Prairie, AB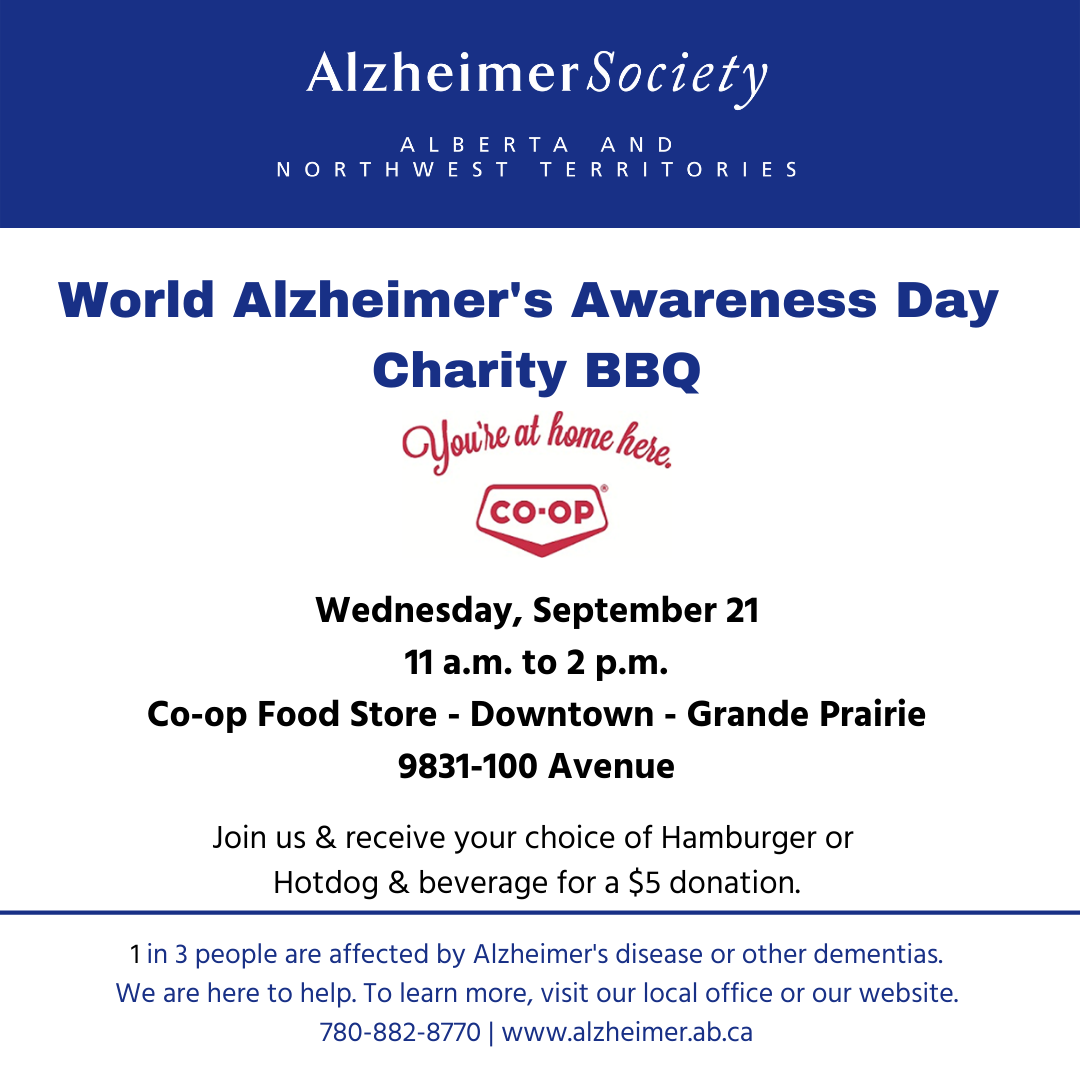 Doggy Day for Alzheimer's - Saturday, September 17 @ Buena Vista Park - Edmonton, AB
One-day fundraising event for you and your furry best friend. Please keep dogs on leash.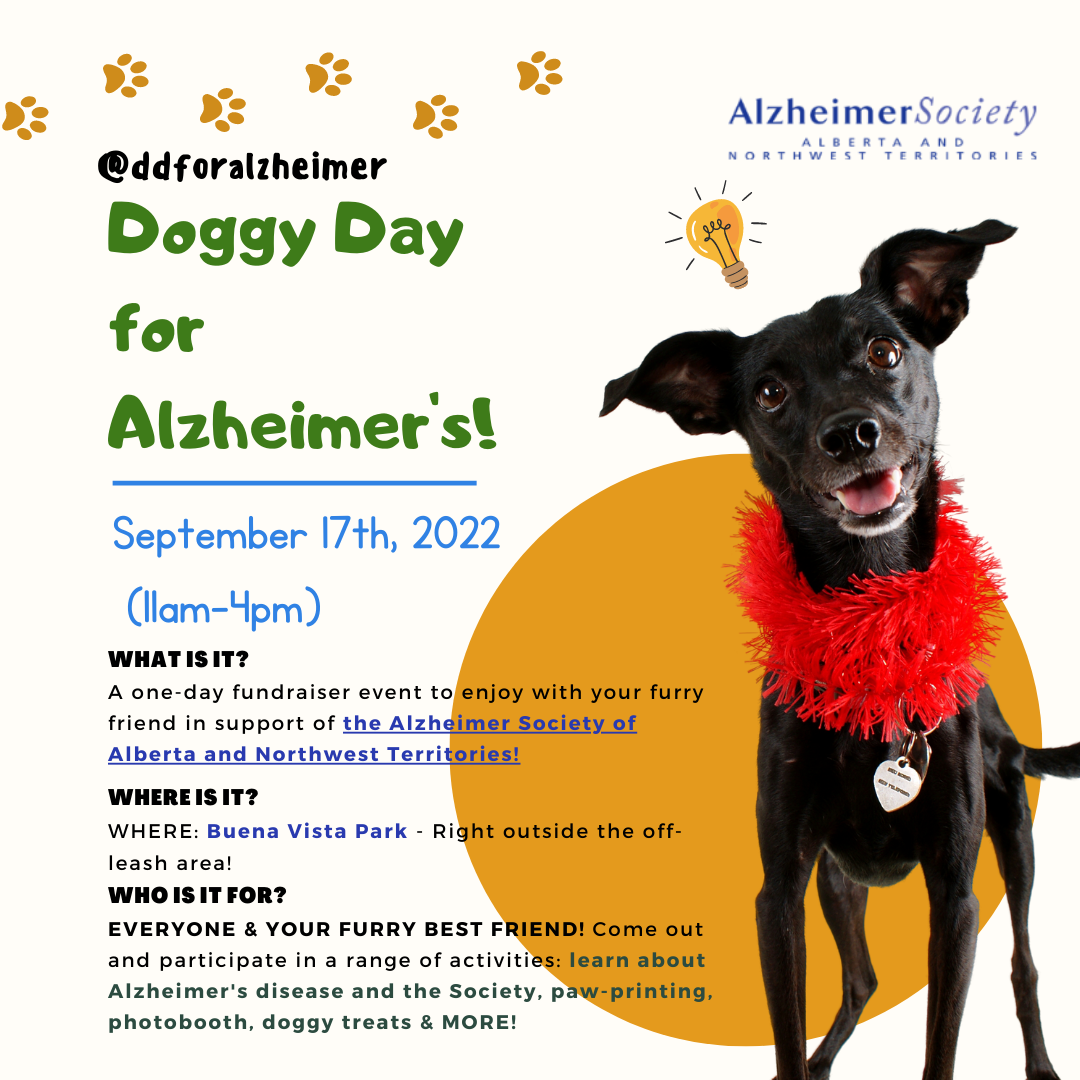 RONA Grande Prairie - Lowe's Canada Heroes Campaign - Month of September with an event on Saturday, September 24 - Grande Prairie, AB
The Lowe's Canada Heroes Campaign runs Canada-wide for the month of September, and the goal as a company is to raise $1.1 million – and we are hoping to surpass that this year. There will be a company match as well for all funds raised in-store up to $2,000. This is a great cause and that being said, we are hosting a few fundraising events throughout the month of September to help us achieve our goal of $5,000.00 in store.
Fundraising activities:
Ongoing in-store silent auction. Visit the store to place a bid.
Donations at checkout.
Event - Saturday, September 24 from 10 a.m. to 3 p.m. in the Garden Centre. Silent auction, yard sale, bottle drive, craft sale, bake sale, BBQ by donation, face painting.
Local artist Paul Villeneuve will also be there and will donate 25% all his sales to our charity campaign.
Bottle drive. Bring in your empty cans/bottles.
RONA - Grande Prairie will take any donations of recyclables, craft items, or yard sale items at the store up to September 24. If you are unable to drop it off but still want to donate, we can arrange for pickup. You can call the store 780-539-6868 and ask for Scott, send Scott a text message at 780-228-3442 or email [email protected] to make arrangements for pickup.
Click here for more information.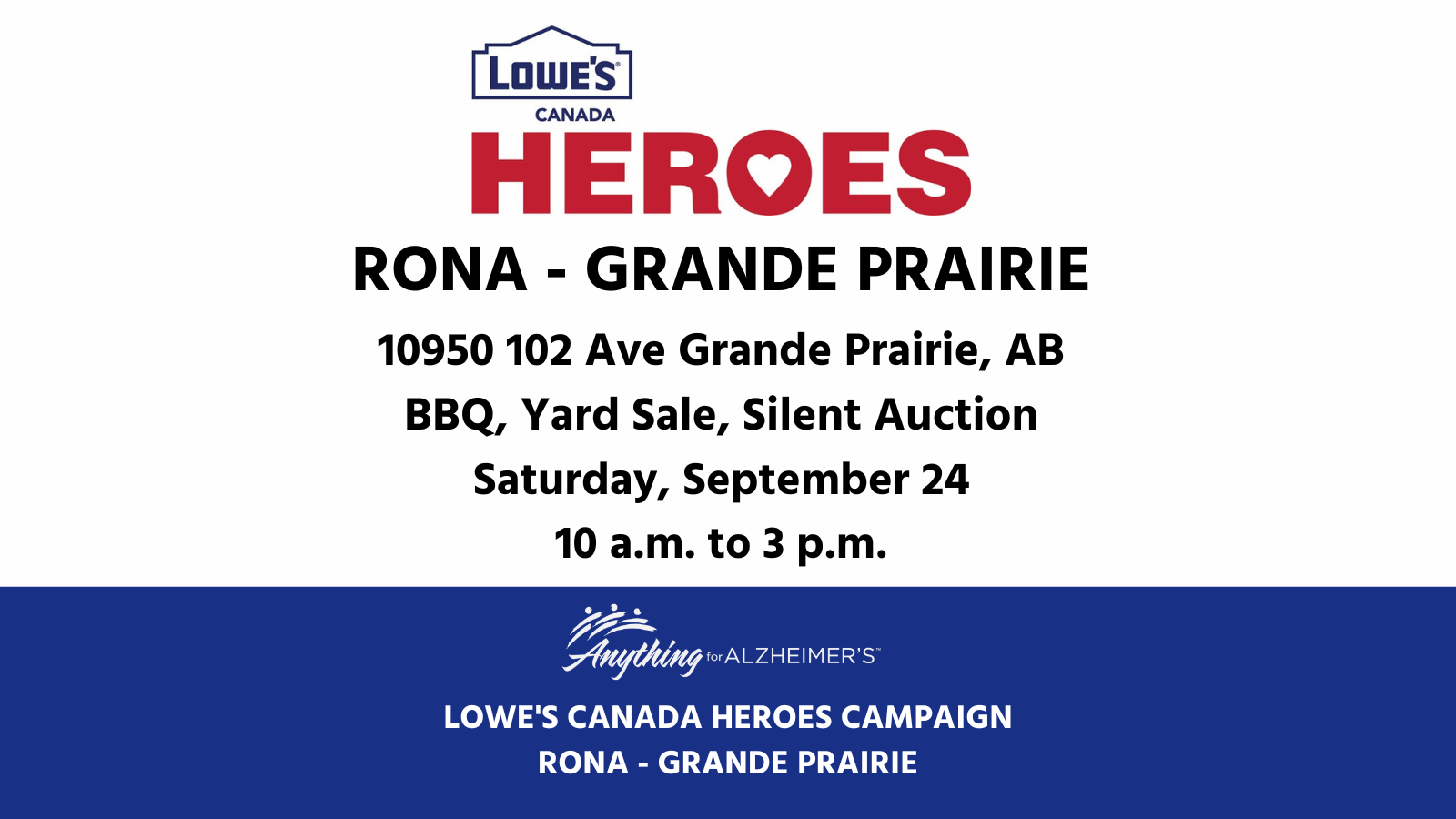 Theft Film - Edmonton International Film Festival - AB/NT
Online fundraiser in collaboration with the release of short film Theft which premieres at the Edmonton International Film Festival on September 26th. To donate to the Society in honour of this event, please click here. Urban Timber Reclaimed Wood Co. - Table Promotion
For more information visit www.urbantimber.ca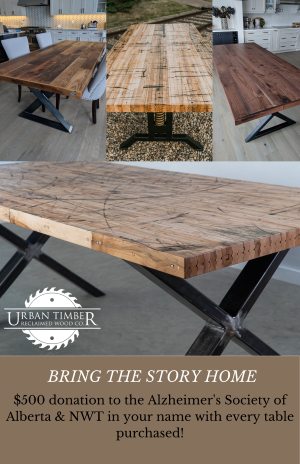 Miss Peace Country - Isabelle Moses (Grande Prairie, AB)
Miss Peace Country, Isabelle Moses, is raising awareness and funds for the Society on her campaign for Miss Teenage Canada. For more info or to donate to her fundraising efforts, click here.