Update on COVID-19
read
Find our most up to date statement regarding COVID-19.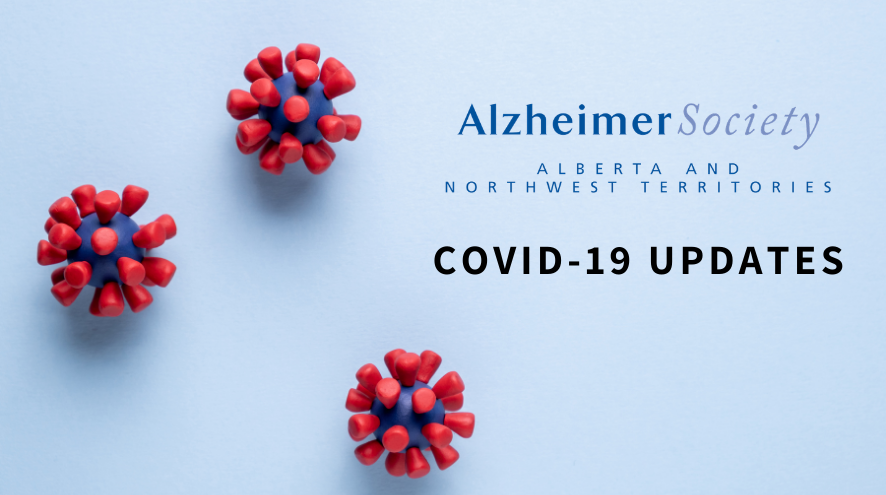 November 18th, 2020
Just a reminder, the Alzheimer Society of Alberta and Northwest Territories is open for business. Currently, our programs and services are virtual, and we continue to serve individuals and families who need our help. We encourage you to call your nearest regional office or 1-866-950-5465 if you have questions or need support.
We have enhanced our online offering through the ASANT Café. Check out the webinars and resources available in our Live Meeting section. Our support groups have transitioned to virtual. Please reach out to your local Alzheimer regional lead for more information.
We continue to reach out to those affected by dementia in Alberta and Northwest Territories through our First Link® program. First Link® provides important information, education and community connections for both people living with dementia and their care partners.
The Covid-19 pandemic has greatly impacted the Society's fundraising initiatives however with the support of people like you we are able to continue supporting individuals, their families and care partners living with Alzheimer's and other dementias. Please consider making an online donation to support our work.