Forget-Me-Not Tea Raises over $6,000 for Families Affected by Dementia
Alberta and Northwest Territories
read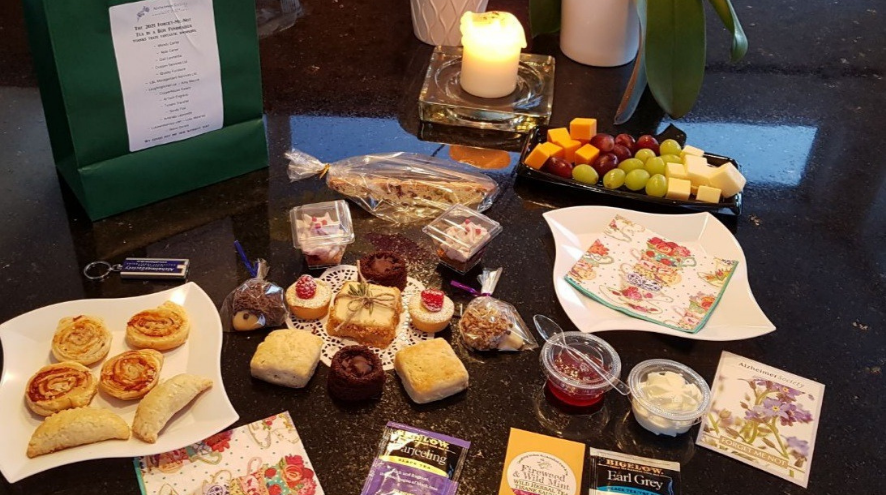 For the past four years, Gail and her two sisters Wendy and Nola have played a critical role in the Alzheimer's High Tea that is hosted in Yellowknife, NT…. the food! With Wendy on sweets and Nola and Gail on savouries, the three women ensured that every attendee had tasty treats to nibble on alongside their tea.
The event is held in January each year and acts to get everyone out of hibernation and connecting with others, all for a good cause. Due to COVID-19, the women knew that an in-person event was out of the question this year, but that was not going to stop them from bringing the community together and supporting a cause that is close to their hearts.
Gail and her sisters lost their mother to Alzheimer's disease nine years ago. "When my mom was first diagnosed 20+ years ago, there were very little supports available for people living with dementia in Yellowknife. The Alzheimer Society was just getting started in the community, and there was not much available in terms of respite care, day programs, or long-term care facilities. We kept mom at home for as long as possible, but eventually she needed to be moved into care. With no local options at the time, we had to move her into a long-term care facility in Ontario.
By supporting the Alzheimer Society, I feel like I am helping to create those local supports that were so desperately needed by my family all those years ago."
The Forget-Me-Not Tea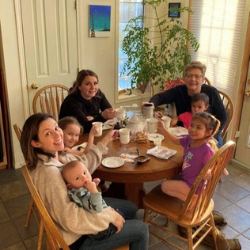 Thanks to the creativity of Gail and her sisters, the High Tea took on a new look for its 5th year. With the help of some local sponsors, the sisters created High Tea "in a box" kits for over 200 people! Each box contained everything a person would need: a selection of teas, sweet and savoury snacks, napkins, plates, and more. The event caught on in the community almost immediately. "Many people told us that they dressed up and enjoyed their tea within their bubbles," said Gail. "It was great to know that we could provide some relief to the stress and isolation that we are all feeling right now".
The Forget-Me-Not tea raised over $6,000 for the Society's regional office in Yellowknife. The Alzheimer Society would like to extend our gratitude to Gail, Wendy, and Nola for all their hard work on making this event such a success.
Interested in holding your own event?
The Anything for Alzheimer's program enables anyone to host independent fundraising events and campaigns to support people living with dementia in their communities. Learn more and set up your event today!