IG Wealth Management Walk for Alzheimers
read
Walk where you want and how you want to support local families living with dementia.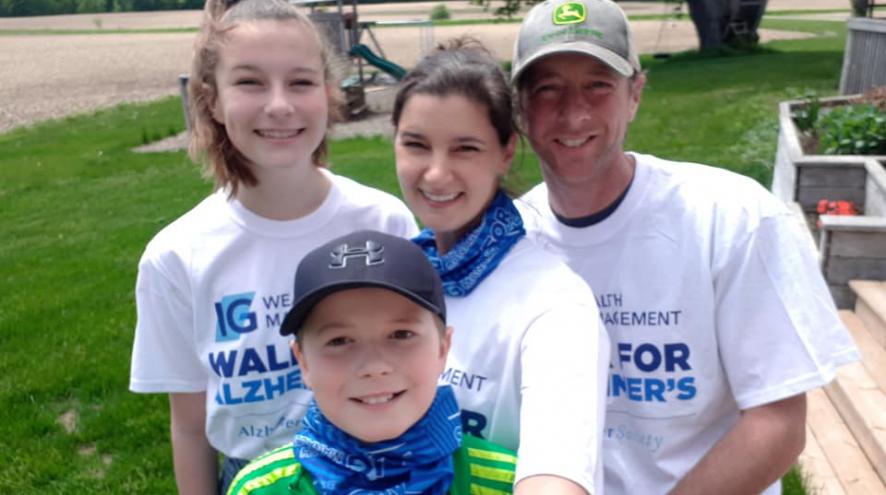 What is the IG Wealth Management Walk for Alzheimer's?
It is Grey-Bruce's biggest fundraiser for local families living with dementia. More than 1,000 families connect with the Alzheimer Society of Grey-Bruce each year looking for information, connection, and support.
Because of incredible fundraisers and donors like you those services continue to grow and were able to change during Covid-19 to meet the demands of this pandemic.
Whether it was an online support group, a brand website full of activity ideas, virtual sing a long groups, kits full of games and activities sent to people's homes, education workshops offered online, and everything else that we could think of we did it because people like you made it happen.
The IG Wealth Management Walk for Alzheimer's is a great way to get involved, share your story and support local families who continue to need a little extra help right now - even though vaccines are rolling out many of the programs and supports that people relied on before this pandemic began have not yet returned to full capacity (or in some cases haven't returned at all).
This year's Walk will be virtual meaning that you can walk at home, walk on a trail, walk in a park, walk wherever ever and however you want to!
Register Now!
Challenge yourself to 30 Minutes 30 Days
This year's walk is virtual so we're giving people the option to challenge themselves to 30 minutes of activity for 30 days: find out more by clicking here