Bancroft IGWM Walk for Alzheimer's
Hastings – Prince Edward
Sat, May 28, 9:30 am - 12:00 pm
The 2022 IG Wealth Management Bancroft Walk for Alzheimer's will be hosted on Saturday May 28, 2022!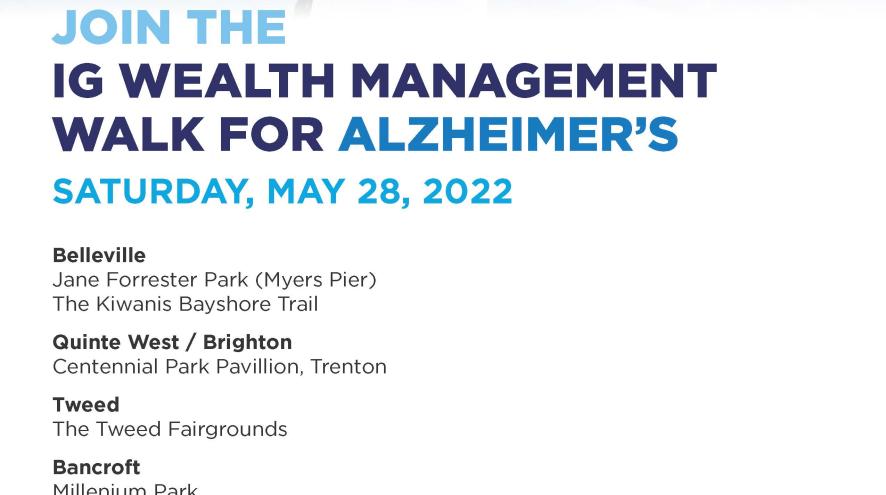 Sign up today and help make a difference in the lives of those affected by dementia in our community!
Registration begins at 9:30 am, and the Walk will take place from 10 - 12 pm. This event will be hosted at the Millennium Park in Bancroft. Online registration is now available at www.walkforalzheimers.ca.

Looking for a goal or challenge to honour the nearly 5,000 people living with dementia in our community?  Walk 140,000 steps: That's 5,000 steps a day for the month of May.