Fundraise and participate
read
Be a fundraiser for the Alzheimer Society of Hastings-Prince Edward on your time and on your terms!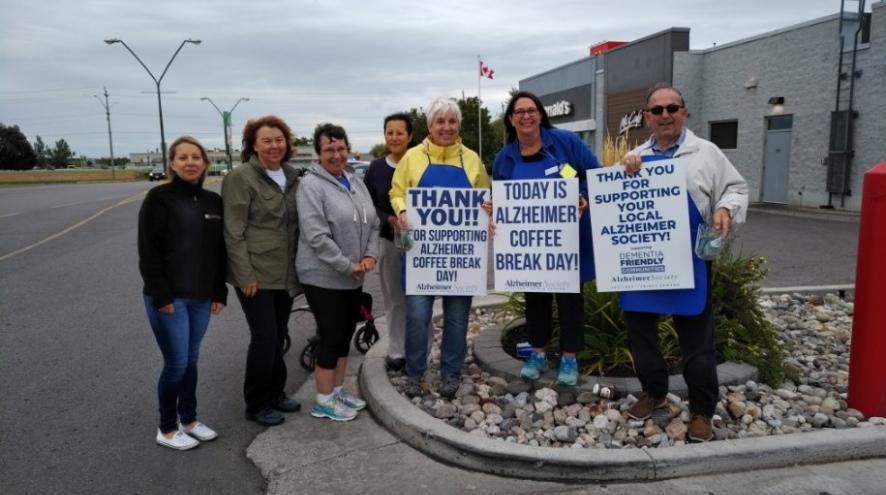 Your support will ensure that we are able to acquire new resources and equipment, pursue training opportunities, and expand our services and programming. Email the Fund Development Coordinator Sandra Barnes at [email protected] today!
Why get involved?
Because only 40% of our budget is funded through the government, the Society depends on fundraising events and donations to provide programs and services across Hastings County, Prince Edward County and Brighton. The monies pay for salaries, travel, training, internet, phone, heat, light, support group costs, library resources, etc.
Each year, the Society raises over $200,000 thanks to support from individuals and businesses who understand the importance of our mission! Learn more about how you can support us and get involved in our fundraising and community awareness! 
January 2022: The Quest For Kindness is HERE! 

During the Quest for Kindness challenge yourself to make at least 30 kind-nections by completing a series of acts of kindness all while helping us raise $1,000,000 in support of people living with dementia in your community!
The more kind-nections you make, the more your community will display all the acts of kindness that are being completed and the kind-nections that are being made on the Kind-nections Map!
When completing your kind-nections, please keep in mind the social distancing and health regulations in your region to keep you and your community safe during the COVID-19 pandemic.

Sign up today at www.jointhequest.ca , or contact Sandra Barnes, Fund Development Coordinator for more information. 613-962-0892 / [email protected]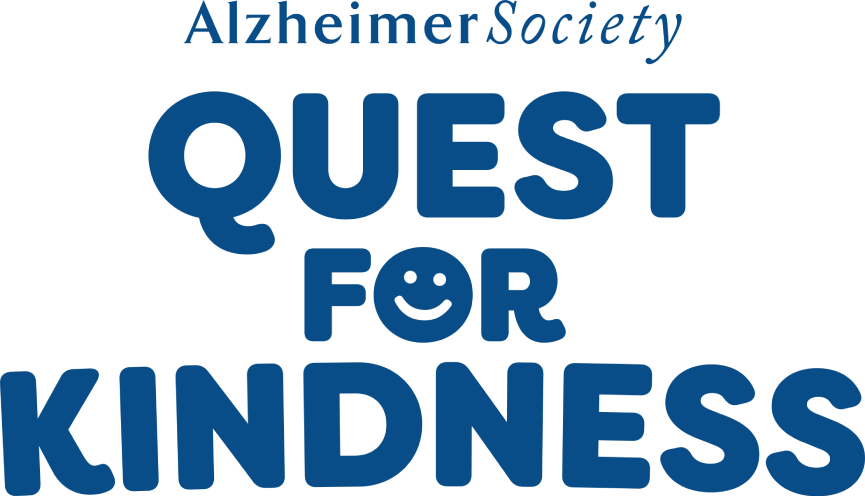 The IG Wealth Management Walk for Alzheimer's 
THANK YOU FOR YOUR SUPPORT  - OVER $42,000 RAISED IN 2021!
Save the date - May 28, 2022
Dementia Friendly Communities
Another great way to support our local Society is to get involved in our MISSION! The Society aims to educate our community about dementia, and provide a Dementia Friendly Community in Hastings-Prince Edward, where persons living with dementia and their care partners feel welcomed, safe, comfortable and supported!
Contact Public Education Coordinator Jennifer Loner at [email protected] to register your business or organization for Dementia Friendly Virtual Training, and learn more about our "DFC Decal" program. You can also phone us at 613-962-0892
To learn more about local DFC programming, check out our blog at: https://www.dfchpe.com/
PLUS - view the Dementia Friendly Tweed initiative hosted by the Municipality of Tweed, and view a series of videos focusing on local support available in the region, including interviews with ASHPE's very own staff! https://tweed.ca/dementia-friendly-tweed 

For more informatoin please contact Dementia Friendly Communities Program Coordinator Jennifer Loner at [email protected]