March Used Book Sale Fundraiser
Hastings – Prince Edward
Tue, Mar 22 - Thu, Mar 24
The Alzheimer Society of Hastings-Prince Edward
Join us for our first Used Book sale Fundraiser of 2022 - March 22, 23, 24!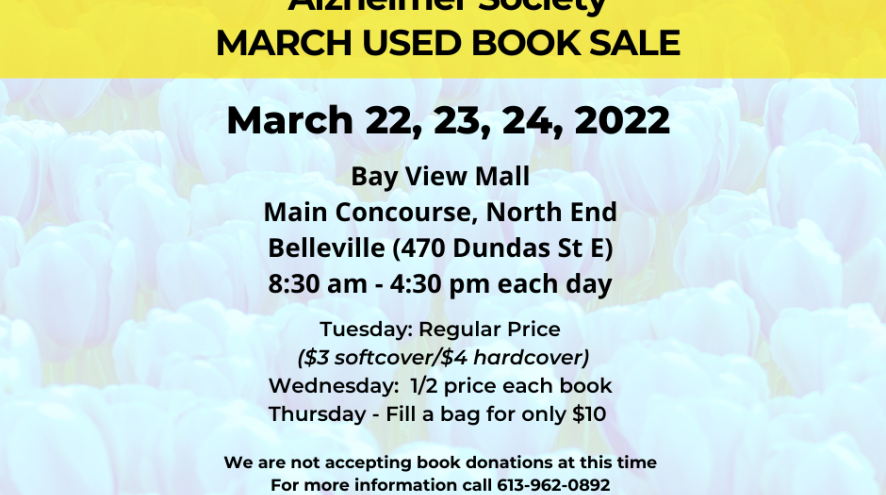 Tuesday March 22 - $3 soft cover, $4 hard cover each (best selection!) 
Wednesday March 23 - 1/2 price books 
Thursday March 24 - Fill a bag for only $10

 
Join us for the March Used Book Sale Fundraiser at the Bay View Mall (470 Dundas St. E) All funds raised will support our local Alzheimer Society. Sale runs 8:30 am - 4:30 pm all three days. For more information please contact [email protected]
Masks suggested, social distancing and hand sanitizer required.