JANUARY IS ALZHEIMER AWARENESS MONTH
Hastings – Prince Edward
read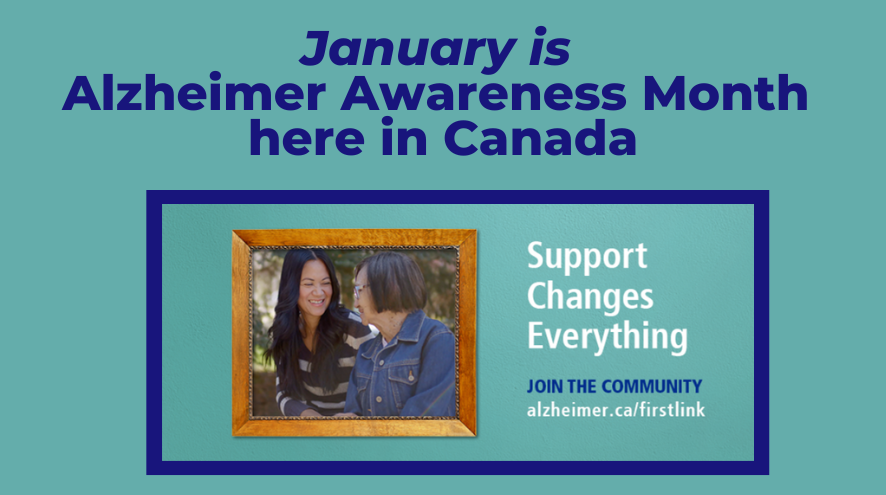 January is Alzheimer's Awareness Month here in Canada. Once again this year, local municipalities will be declaring January as Alzheimer Awareness month during upcoming council meetings. In addition, landmarks and displays including the Lower Bridge St Bridge, and Station Street Fire & Emergency Services display in Belleville will be lit up in blue in honour of Alzheimer Awareness Month. There is an estimated 5,000 people living with some form of dementia in our region, and this number will continue to grow.
This Alzheimer Awareness Month, Alzheimer Societies across the province are letting Ontarians know about the Society's First Link® Program! First Link® is the Alzheimer Society program offering approved services and information to those living with Alzheimer's or other dementias, and care partners. It encompasses the areas of Risk Reduction, Education, Living Well with the Disease, Community, Research, and Advocacy; an umbrella that brings together all aspects of the care and management of dementia in Ontario. Building connections that matter is at the heart and soul of what we do at the Alzheimer Society. Take the first step and connect someone today.
There are so many ways for you or your organization to support Alzheimer Awareness Month in 2023. The local Alzheimer Society of Hastings-Prince Edward (ASHPE) is selling blue light bulbs for $20 as part of a #LightItUpBlueForDementia campaign, available from the Belleville office at the Bay View Mall. ASHPE is also asking organizations and families to pick a day to wear blue in honour of Alzheimer Awareness Month and send in a photo on social media (Facebook.com/AlzheimerHPE). The Society is also available to provide free awareness presentations and educational training to organizations and businesses throughout the region. 
The Society will also be hosting free public information sessions each Friday in January at the Belleville Public Library. A unique topic will be presented and discussed each week. Presentations held in the 2nd Floor Board Room. To register or for more info call the library at: 613-968-6731 x 2037 or contact ASHPE Public Education Coordinator Jennifer Loner at [email protected] You can attend any or all sessions!
Friday January 6th: Dementia Basics & Resources
Learn how our brains work and in relation to dementia, risks, and the services the Alzheimer Society offers in community

Friday January 13th:  Dementia Friendly Communities
Learn how together, we can create a community where those living with dementia are supported and included

Friday January 20th: Finding Your Way
Discussing living safely with dementia, wandering, locating devices and how you can help 

Friday January 27th: Brain Health & Reducing Risk​​​​​​​
Learn tips and strategies for keeping our brains healthy and active
The Alzheimer Society will also have an information booth and lightbulbs for sale at the Quinte Mall on Wednesday January 18th 2023 at the Community Booth! Stop by and pick up some information and learn more about getting connected or supporting ASHPE.

The Alzheimer Society of Hastings-Prince Edward (ASHPE) is a local registered charity that provides free education, support, navigation, referral, information and resources to anyone with questions or concerns about memory loss. ASHPE is only 40% funded by the Ministry of Health, so all local donations are greatly appreciated, and stay right here in our community.  No diagnosis is required to access services, and self referrals are encouraged. ASHPE also provides free services to partners in care, family members and friends who have concerns, or who are already caring for someone and may need resources and support. With 10+ monthly support group options, educational learning series - and so much more, the Alzheimer Society is here to help. 
For more information about Alzheimer Awareness Month, please contact:
613-962-0892

Communications – Amelia Huffman   [email protected]
Public Education – Jennifer Loner  [email protected]
Fund Development – Trisha Clancy  [email protected] 
Support ASHPE January 2023