Brain Wave Café
read
Brain Wave Cafés are a drop-in group offering a welcoming place in the community for people to meet up regularly and share their experiences with their peers. Online option now available!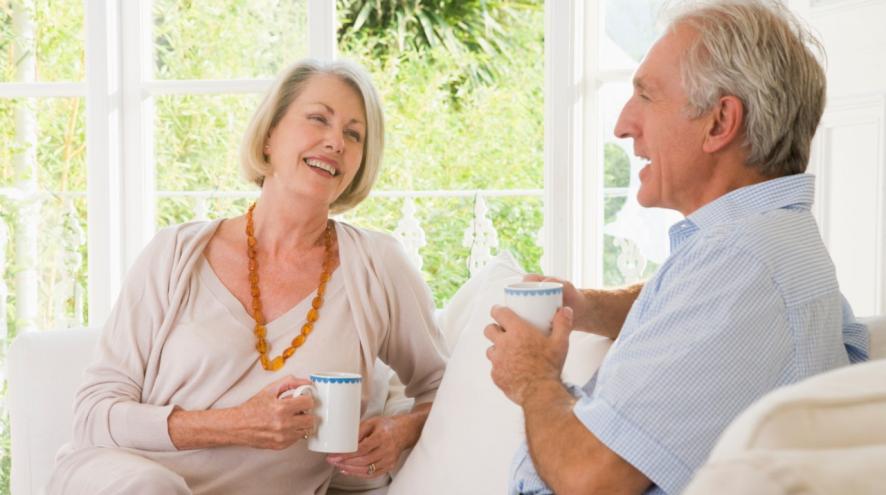 For more information on the Brain Wave Café in your community, contact our office at 905-687-3914.
Check out our event calendar for upcoming dates in your community.
Subscribe to our mailing list to be informed of upcoming program dates.
Program description
One of the most important things that you can do to promote your brain health and live well despite cognitive changes is to stay socially connected and active. It's also important to have a supportive network of family, friends and service providers to draw upon when needed.
By attending a Brain Wave Café, you can accomplish both these goals.
What happens at a Brain Wave Café?
If you're concerned about your cognitive change and dementia, the Brain Wave Café will provide you with an opportunity to:
Learn more about brain health and dementia,
Ask questions and voice any concerns you may have, and
Become familiar with the resources and supports in your community.
These cafés offer an informal place to meet up with other people with similar experiences on a regular basis. It's a great spot to have a coffee together, get information, share experiences and participate in 'healthy brain' activities within your local community or in a virtual setting.
Who can participate?
Individuals concerned about their memory, individuals living with cognitive change or dementia, care partners, family and friends are all welcome!
Participants must be able to engage independently in the program or be accompanied by a care partner.  Please note this is not a respite program and staff are unable to provide personal care support, physical or medical assistance, and are not able to prevent participants from leaving the venue.  If you require respite services contact our office at 905-687-3914 and we will be happy to help you explore your options.
How do I register?
Pre-register online for our in person Brain Wave Cafe locations.
Register online for our Virtual Brain Wave Cafe.
Locations
Beamsville 
1st and 3rd Thursday of the month
Beamsville Legion, 5545 King St
1:30 pm - 3:00 pm
Niagara Falls 
2nd and 4th Wednesday of the month
Chapel Heights, 7373 Niagara Square Dr
1:30 pm - 3:00 pm
St. Catharines 
1st and 3rd Thursday of the month
Royal Canadian Legion Br 138, 2 Chestnut Street E (Merritton)
1:30 pm - 3:00 pm
Welland (starting September 6 2022)
1st and 3rd Tuesday of the month
Seasons Welland Retirement Home, 163 First Ave
2:00 pm - 3:30 pm
Virtual Brain Wave Cafe
Online via Zoom
1st and 3rd Friday from 1:30 pm - 3:00 pm please register to receive participation link.
Upcoming dates