Career opportunities
read
By joining our team, you will be a part of a dynamic group of individuals who all work towards creating dementia friendly communities and improving the quality of life for persons living with dementia, their care partners and families.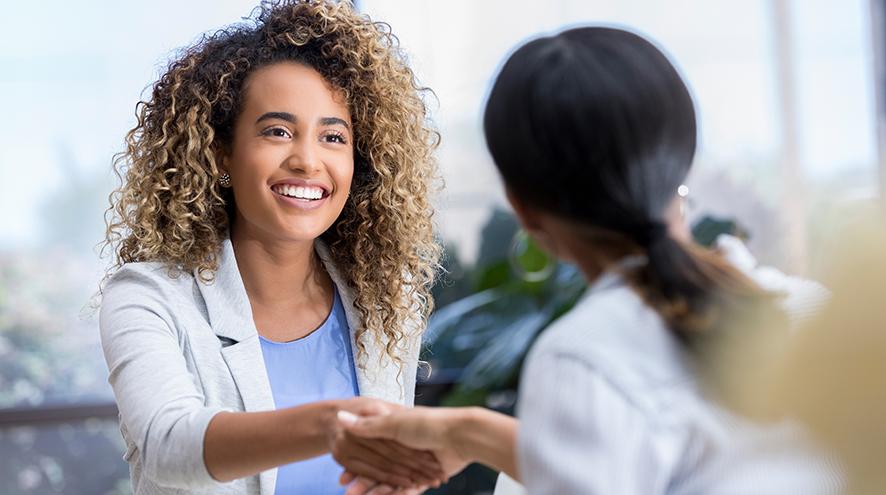 The Alzheimer Society of Niagara Region continually strives to lead the field of dementia support and programming. Our dynamic team works collaboratively at all levels of healthcare to ensure the highest quality of care is provided. Inquire today to find out how you can work at the forefront of dementia care.
We are currently recruiting for the following position:
Manager of Fund Development
Reporting To:  Chief Executive Officer
Salary: $52,000 - $57,000
Hours of Work:  37.5 hours – Monday to Friday – Flexible Schedule (Some Evening and Weekend work required)
Position Summary
The Manager of Fund Development is responsible to oversee all fund development programs, initiatives, activities and communications of the organization. He/she is directly responsible for the development and implementation of the annual giving plan including cultivating and maintaining relationships with new and existing donors and supporters. The Manager is responsible for eliciting significant sponsorship for events and client programs, seeking Third Party fundraising initiatives and researching and writing grant proposals. As a member of the senior management team, the Manager of Fund Development oversee the Joint Health and Safety committee, participates in strategic planning, quality improvement initiatives and budgeting practices. They work within the guidelines, policies and mission of the organization and will be accountable and responsible for specific projects as assigned.
Duties and Responsibilities
Fund Development Initiatives
1.1  Special Events Fundraising
Provide leadership and logistical support to all fundraising events ensuring an effective use of human and fiscal resources

Plan and implement all aspects of signature events such as the Coffee Break Campaign, Walk for Alzheimer's, and Peter Saracino Alzheimer Golf Classic including but not limited to budget management, implementation and evaluation, and solicitation of sponsorship and major in-kind gifts

Develop and manage critical paths for each event

Provide leadership and direction to the staff and volunteers involved in special event activities

Explore, facilitate, and assist in planning, implementation and evaluation of third-party fundraising events and projects

Evaluation of all special events to ensure that they are current and relevant to meet the changing needs of the community
1.2  Annual Giving
Responsible for the development, implementation, management, and evaluation of the annual Development Plan

Maintain profiles of prospects, donors and fund development initiatives

Analyze trends in the annual Development Plan, identifying opportunities and challenges and developing strategies to ensure goals are met

Ensures appropriate donor relations including acknowledgement letters and other correspondence, newsletters, special mailings, telephone and in-person contact

Remain current on all legislation and ethical practices pertaining to fundraising
 1.3  Foundations and Corporate Giving
Research and develop funding proposals for charitable foundations, corporate charitable funds, and other similar funds.

In consultation with the Chief Executive Officer, prepare required collateral materials and presentations for funders and prospects

     
1.4  Donor-Centred Development Planning & Management
Responsible for the strategic direction of Major Gifts and Monthly Giving Programs, including prospect research, identification of potential donors, cultivation, solicitation, developing the case for giving and stewardship

In consultation with the CEO, develop appropriate solicitation materials for major gift fundraising including a case for support

Strategically utilize the Foundation Board members and CEO in all significant solicitation

Offer guidance, mentoring, coaching and encouragement to all volunteers who are involved in fundraising

Gather information, track outcomes and prepare reports in support of evaluation and impact of funding

Ensure that an overall recognition and stewardship plan is in place for donors at all levels
Communications and Promotion
In consultation with the Chief Executive Officer, coordinate the delivery of communication tactics for media, sponsors and all shareholders in reference to special events and fund development initiatives

Develop and implement an annual Communication Plan

Facilitate and implement the Communication Plan's strategies internally and externally

Oversee the organization's marketing and promotions utilizing social media, print materials and radio

Manage the development and implementation of various communication pieces, such as but not limited to MailChimp, newsletters and the Annual Report

Act as a liaison to Alzheimer Society of Ontario for promotions and communications initiated by the Engine
Strategic Leadership & Operational Functions
Ensure that the Chief Executive Officer is kept well informed with respect to all events and fund development initiatives and strategies

Provide strategic direction and leadership to increase all gift planning revenues

In collaboration with the CEO, establish appropriate annual goals, targets and metrics to ensure that all initiatives are effective, efficient, and successful

Regularly monitor the progress towards these goals and targets, and report on the activity and results of fundraising programs.

In collaboration with the CEO, ensure ongoing knowledge of best practices and benchmark the Foundation's performance ensuring that all activities fall within ethical, fiscal, and legal standards, and within Foundation policies and regulations

Attend all Board meetings and make presentations to various committees and groups involved with the Foundation

Prepare monthly reports as directed by the Chief Executive Officer

Attend fund development and staff meetings as required

Chair fund development working groups as required

Management representative on the j

oint health and safety committee committed to improving health and safety conditions in the workplace

Represent the Foundation with integrity in a professional, appropriate, informed and consistent manner

Work closely with the CEO to support her as the Foundation's chief ambassador

Foster strong relationships with key stakeholders

Provide support for special assignments as required
Financial Management
Achieve annual financial goals by planning, implementing and managing a fund development strategy that includes special events, memorials, third party opportunities, major gifts and sponsorship

To assist in developing and implementing strategies to achieve or surpass budget requirements

Follow the appropriate policies and procedures to ensure the financial accountability
Human Resource Management
Direct, plan and coordinate the work of the fundraising staff including supervision, performance reviews, training and team building

Organize and attend departmental meetings to maintain effective Communication

In consultation with the Chief Executive Officer, responsible for the selection, hiring, coaching, and discipline of Foundation staff
Management
Act as a part of the management team to ensure that the mission and long-term goals of the organization are being met

Provide overall development policy and strategic advice to the Chief Executive Officer and the organization as a whole

Develop, promote and maintain professional and positive internal relationships with all departments

Develop, promote and maintain professional and positive external relationships with relevant organizations including but not exclusive to the Alzheimer Society of Ontario and the Alzheimer Society of Canada

The Manager of Fund Development will be involved with community networks as appropriate to the role

Ensure adherence to organizational policies and procedures

Ensure and respect the need for confidentiality adhered to by PHIPA and PIPEDA
Qualifications
Post-secondary education in a related field

A minimum of 3 years related experience in a fund development position

CFRE (Certified Fundraising Executive) designation an asset

Proven experience in managing a development program

Experience with developing and maintaining productive working relationships with board members and donors

Competency with computer/software skills including database management, internet 

research and Microsoft Office Suite

Police Vulnerable Sector Check

Ability to travel within the Niagara Region
Skills and Knowledge
Demonstrated track record in fundraising, including soliciting major gifts and coordinating special events

Demonstrated leadership and team building skills, including the ability to motivate staff, Board of Directors and volunteers

Able to plan, organize and manage workload, set priorities, and meet deadlines in a fast-paced environment effectively and efficiently

Excellent written, verbal, communication and presentation skills

Evidence of initiative, accountability, creativity, tact, and diplomacy

Ability to work independently and within a team

Ability to work outside regular work hours if required
Qualified candidates should forward a resume and cover letter by Sunday, May 29th, 2022 to:
Teena Kindt, CEO
403 Ontario Street, Unit 1
St. Catharines, Ontario L2N 1L5
Fax: 905-687-9952
Email: [email protected]