Career opportunities
read
By joining our team, you will be a part of a dynamic group of individuals who all work towards creating dementia friendly communities and improving the quality of life for persons living with dementia, their care partners and families.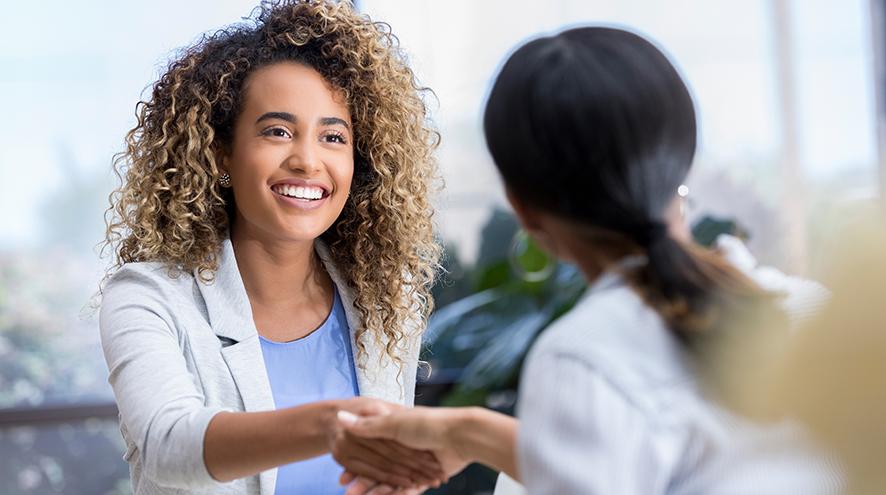 The Alzheimer Society of Niagara Region continually strives to lead the field of dementia support and programming. Our dynamic team works collaboratively at all levels of healthcare to ensure the highest quality of care is provided. Inquire today to find out how you can work at the forefront of dementia care.
Director of Programs and Services
Reporting To:  Chief Executive Officer
Salary: $67,000 - $72,000
Hours of Work: 37.5 hours – Monday to Friday; 8:30 am – 4:30 pm; Flexibility required
Position Summary
The Director of Programs and Services oversees the implementation, management, supervision and evaluation of ASNR programs and services in accordance with policies, best practices and the mission of the organization.  Community engagement and collaboration are central to the role for ensuring the quality and sustainability of programs and services.  As a member of the management team, the Director of Programs and Services participates in strategic planning, budgeting, quality improvement, health and safety and organizational initiatives.
Duties and Responsibilities
Program and Service Delivery
Responsible for the implementation, management, supervision and evaluation of

programs and services and their activities in accordance with the mission and the goals of the organization

In consultation with the

Chief Executive Officer

, develop new initiatives to support the strategic direction of the organization

Implement the long-term goals and objectives of the organization's Strategic Plan to achieve successful outcomes of ASNR programs and services

In conjunction with the organization's Quality Plan, monitor and evaluate the strengths of the programs and services and identify areas for improvement

Responsible for the management, supervision and evaluation of all client statistical data and documentation of program staff

Monitor program statistics regularly to ensure targets are being met for funding requirements

Report on quarterly statistical variances and provide solutions for rectifying

Responsible for the supervision and management of the data management software

Ensure all program forms, family packages and documents are current and meet organizational requirements

Ensure that program activities comply with all relevant legislation, professional standards of practice and organizational policies

Develop strategies to meet the needs of people living with dementia according to current trends and available resources
Human Resource Management
In consultation with the Chief Executive Officer, responsible for the selection, hiring, coaching, and discipline of program staff

Direct, plan and coordinate the work of the program staff including supervision, performance evaluation, training and team building

Ensure adequate and qualified staff to carry out the program activities

Implement and adhere to the human resource policies, protocols and practices of the organization

Ensure that personnel files for the program staff are properly maintained and kept confidential

Establish and implement an individual performance management process for program staff

Provide regular clinical supervision and guidance specific to counsellor's caseloads and group facilitation

Provide individual and group supervision, consultation, guidance and support to staff related to dementia and best practice in the field

Develop strategies to expand the number of volunteers to support the programs

Attend departmental meetings to maintain effective communication
Management and Operational Functions
Act as a part of the management team to ensure that the mission and long-term goals of the organization are being met

Act as a facility manager when required

Ensure that the Chief Executive Officer is kept well informed with respect to all programs and service delivery initiatives

Participate in budgeting, marketing and organizational planning

Develop, promote and maintain professional and positive internal and external relationships

Ensure adherence to organizational policies and protocols, Occupational Health and Safety regulations and employment standards

Prepare reports as directed by the Chief Executive Officer
Community Engagement
Promote a culture of participation and sustained engagement through an authentic partnership approach

In consultation with the Chief Executive Officer, i

dentify opportunities for community partnerships and engagement to ensure the continuous delivery and improvement of community services and supports for persons living with dementia and their care partners

Engage and empower stakeholders to create dementia-friendly communities and improve health and community support services

Advocate for and with persons living with dementia, care partners and families at an individual and systems level

Support the engagement of persons with dementia and care partners as advisors to programs and services on local and provincial levels

Participate

in community tables as deemed appropriate

(i.e. Complex Case Reviews, Behavioural Supports Ontario, G.A.I.N, and Dementia Network)
Qualifications
Must be regulated by a

regulatory authority

Current registration with the appropriate college (College of Nurses, Occupational Therapy, Social Work etc.)

Bachelor's Degree in related field

Minimum 3 years management experience

Ability to lead, support and evaluate a multi-disciplinary staff team

Extensive knowledge and experience in dementia

Demonstrated ability to plan, coordinate and evaluate programs

Knowledge of community engagement principles and strategies

Strong team building skills

Knowledge of current legislation and best practices related to dementia

Excellent organizational and time management skills

Excellent oral and written communication skills

Excellent computer skills

Superior facilitation, networking and capacity building skills

Must have a valid driver's license and insurance
Working Environment
Everyday risks or discomforts may require safety precautions typical of an office environment, i.e. use of safe work practices with office equipment, proper ergonomics, transporting of program material and required technology equipment, etc.

Physical demands are representative of the role where there may be extended periods of visual concentration; extended periods of sitting in a stationary position or standing delivering various program sessions

Equipment is common to an office work environment; such as but not limited to a  computer, printer, photocopier, multi-line telephone, fax machine, projector, elevator

Required to carry out work activities outside of the office environment and will require the use of a vehicle

Expected to work outside of regular business hours when necessary

Required to adhere to a scent free environment
Qualified candidates should forward a resume and cover letter by Saturday, March 6th:
Teena Kindt, CEO
403 Ontario Street, Unit 1
St. Catharines, Ontario L2N 1L5
Fax: 905-687-9952
Email: [email protected]