Find support groups in Niagara Region
read
Support groups provide an opportunity for care partners caring for someone living in the community to support one another and exchange information and coping strategies.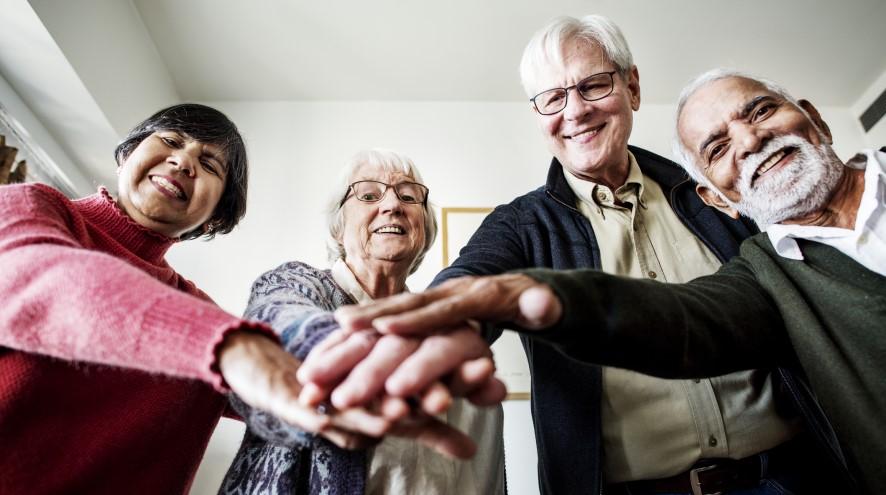 Respite services available. Call the Alzheimer Society at 905-687-3914 to discuss eligibility.
Scroll down to see where you can drop-in to a support group near you today.
Register for our online Caregiver Support Group and Coffee Hour.
In Person Support Groups
Case counsellors facilitate these groups and offer information and guidance according to the needs and interests of the group. Support groups run once a month for 1.5 hours. View the calendar below for detailed information about dates and locations. No pre-registration is required. Drop-in to the group closest to you!
We are currently investigating the return of in-person support groups.  Please keep an eye on this page, our event calendar or sign up for our e-newsletter to get notified when in-person groups are starting.
Online Support Groups
Do you feel alone on your journey as a care partner to someone who is living with dementia?  Join other care partners for peer support and to learn new strategies that may help to decrease your stress. Each group will be facilitated by one of our counselling staff.
All of our online support groups are 1.5 hours and offered using the Zoom platform.  To register for a group, click on the group you are interested in below in the Upcoming Dates section and follow the links to register online.  You will be e-mailed the Zoom connection details after submitting the registration form.
Caregiver Support Group & Coffee Hour
Second and Fourth Monday of the month @ 2:00 pm
Evening Support Group
First and Third Thursday of the month @ 7:00 pm
Men's Support & Social Group
Second Tuesday of the month @ 10:00 am
Young Onset Dementia Care Partner Group
First Wednesday of the Month @ 7:00 pm 
LTC Transitional Support Group
This 6 session weekly support group is designed specifically for care partners with a family member living in long-term care. Facilitated by our counselling staff, this series will help anyone having a challenging time during the period of social distancing and feeling disconnected from their family member and the long-term care facility.  
Sessions are run based on demand from the community.  Please add yourself to our wait list.  Once there is enough demand we will contact everyone on the wait list to discuss dates and confirm your interest.
Upcoming Support Groups