Caregiver Support Framework
read
The Caregiver Support Framework is a 10-page document that will help the healthcare system provide care that serves both clients and the people who care for them. Learn more about this document and its use.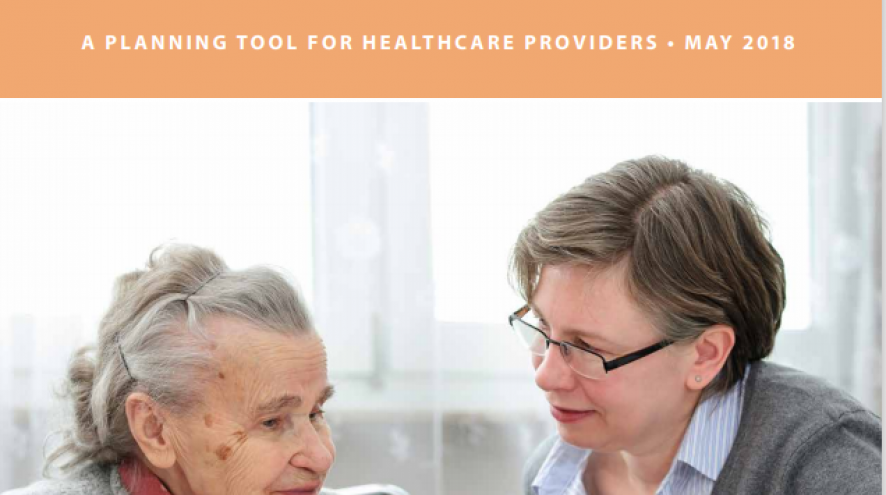 Learn more about the Alzheimer Society of York Region and the work it does by signing up for its mailing list.
Caregiver Support Framework
More than 850 caregivers and healthcare providers have spoken and the result is the Caregiver Support Framework, a document that will help the healthcare system provide healthcare that serves both clients and the people who care for them.
The Caregiver Support Framework, co-lead by Loren Freid, CEO of the Alzheimer Society of York Region, and Sue Lantz from Collaborative Aging, is a 10-page document for almost two years in the making. Collaborating Aging facilitated consultations with caregivers through surveys, focus groups and interviews, asking them about their experiences, both the joys and the challenges, as well as getting their insights about how healthcare providers can make their experience easier.
Healthcare professionals were also asked about their roles, what they currently do to help those caring for loved ones, and their training needs.
The consultations generated many ideas on how to improve the way healthcare clinicians and organizations provide caregivers with the supports they need.
The Caregiver Support Framework calls for stronger support for caregivers in their navigation process, including more educational resources and peer supports, supportive conversations and care plans to meet their own needs, and more "on-the-ground" respite services at home, in the community and within supportive residential settings.
Click here to read the Caregiver Support Framework document. Click here for a one-page version.
Planning Framework for Improving Supports for Caregivers - A Discussion Document
When Peter Smith's mom, Iris, was diagnosed with Alzheimer's disease in 2010, he immediately quit his job to take care of her.
Peter made a promise to his dying dad in 1999: "Dad, I will look after mom' and that was on his deathbed," Peter says. "When mom does go, I will not have any regrets. I did it. I did it out of love. And I don't regret it. I cherish it."
And while Peter says he loves every moment he spends with his mom, who is now at Eagle Terrace, a long-term care facility just down the street from his Newmarket home, he wonders why caregivers aren't given the supports they need to not only look after their loved ones living with Alzheimer's and other dementias (AAOD) but themselves as well.
That lack of information and support is changing thanks to the Alzheimer Society of York Region (AS York), which is leading an initiative of 11 organizations, including CHATS, Southlake Regional Health Centre and The Regional Municipality of York.
They have developed a framework to help caregivers navigate their journey of caring for their loved ones called Planning Framework for Improving Supports to Caregivers, A Discussion Document.
When AS York CEO Loren Freid met with the Central LHIN, the organization that plans, coordinates, integrates and funds health services at the local level, to discuss the framework, he says they loved it, seeking out AS York to lead consultations on the framework.
"These consultations are going very well and are continuing to build upon the co-design approach of our first phase of work," says Sue Lantz of Collaborative Aging, an organization that offers a modern perspective on aging, and project facilitator. "We have high levels of engagement from both caregivers and healthcare providers. We look forward to sharing the results and learnings from the consultation effort. "
The framework changes how caregivers are currently treated within the healthcare team, the types of support offered and an opportunity to have more of a voice.
With Sue as the point person, a sub-committee is running focus groups and has developed an online survey about caregiver experiences and priorities. This first-hand information will be presented to the
Central LHIN in May 2018, with recommendations.
"The recommendations will be based on good qualitative data about caregivers and healthcare staff experiences," Sue says. "We will use that data to inform concrete service delivery design changes and develop new options and supports that can really make a difference to people."
The Central LHIN can act on the recommendations of the framework.
"Caregivers are absolutely part of our society," Loren says. "You go into a room (and ask) how many people are helping care for a friend or a family member? Pretty much everybody puts up their hands."
Currently, more than 15,000 people are living with dementia in York Region.
"As a caregiver, I became extremely overwhelmed and anxious with the increasing supports and services my brother needed," says Nancy Cameron, a caregiver at a co-design session in 2016. "I had enormous trouble navigating the healthcare system on my own."
The framework offers a snapshot of the stages of care a patient requires and recognizes the caregiver and the supports he/she needs throughout his/her loved one's journey. The framework also offers objectives, activities and long-term outcomes in several components including referral and navigation and education.
"Ultimately, caregivers need to be strong and steady support and an advocate for the continually changing needs of their loved ones," says a caregiver in the co-design session in September 2016.
This story was posted in 2018. Peter's mom has since passed away.