Delivering Care Over The Holidays
York Region
read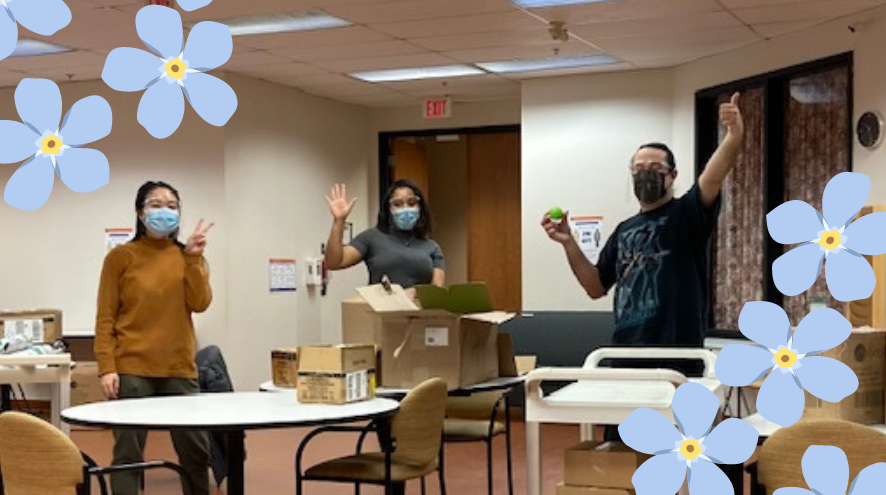 During the holiday break, a few of our incredible team members (Triscia, Ryan, Babita, Bev, Kristal and Andrea) spent a few days packing up activation and care packages for our community of caregivers and clients living with dementia. 
Thanks to the Ontario Trillium Foundation we were able to provide York Region residents living with dementia with a bag of goodies to help them stay safe and keep their minds active into the new year. Each activation kit was packed in a reusable AS York shopping bag and included a fleece blanket, coloured pencils, sharpener, pencil kit, word search puzzle books, colouring books, stress brain, cup with straw and safety kit (10 masks, hand sanitizer, Lysol wipes, Chapstick) and some delicious chocolates. Each bag was safely dropped off to each client's home before December 30, 2021.  Clients include those attending our D.A.Y. Program both in person and those who attend virtually from home. 

The pandemic has made a massive impact on our community, especially those caring for and/or living with dementia. Some of York Region families impacted by dementia face the challenges of caregiving as well as financial insecurity. Dementia is often associated with significant emotional, psychosocial and financial burden. That's why last week, alongside the activation kits, our team also put together individualized care packages for our families in need, that included incontinence products, toiletries, paper products, socks, safety products etc. and delivered them safely to their doors.
In light of recent COVID-19 pandemic announcements, we have had to make some modifications to our services and programming (details here) but we want to ensure that our staff and clients not only remain healthy and safe but continue to feel supported during this turbulent time.