Virtual Care Partner Support
read
Welcome to the Alzheimer Society of Niagara Region Virtual Care Partner Support Page. Here you can explore some activities for taking care of yourself, online programs and resources to help you navigate your care partner journey.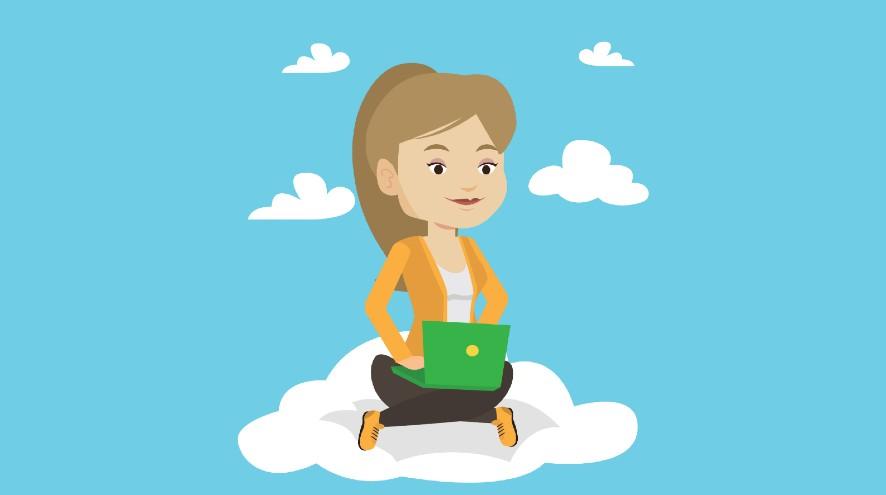 Some daily activities courtesy of Activity Connection and Golden Carers.
Activities September 13- September 19
Monday

Today in History

1990 - The law-enforcement series Law & Order debuted on the NBC television network; the show became one of the longest-running prime-time TV dramas in the United States.

Law & Order is an American police procedural and legal drama television series created by Dick Wolf and produced by Wolf Entertainment, launching the Law & Order franchise. Airing its entire run on NBC, Law & Order premiered on September 13, 1990 and completed its twentieth and final season on May 24, 2010.

Set and filmed in New York City, the series follows a two-part approach: the first half-hour is the investigation of a crime (usually murder) and apprehension of a suspect by New York City Police Department detectives; the second half is the prosecution of the defendant by the Manhattan District Attorney's Office. Plots are often based on real cases that recently made headlines, although the motivation for the crime and the perpetrator may be different.

Born this Day

David Fine (born September 13, 1960) is a Canadian filmmaker, who works in animated film alongside his British wife Alison Snowden. The couple are best known as the creators of the Nelvana animated television series Bob and Margaret, and as the directors of several animated short films which have won or been nominated for Genie Awards and Academy Awards.

Goran Ivanišević (born 13 September 1971) is a Croatian former professional tennis player and current tennis coach. He is the only man to win the singles title at Wimbledon as a wildcard. He achieved this in 2001 while being ranked 125th, having previously been runner-up at Wimbledon in 1992, 1994 and 1998. Ivanišević's career-high singles ranking was world No. 2 in 1994. He coached Marin Čilić from September 2013 to July 2016, leading Čilić to his only Grand Slam title to date, at the 2014 US Open. Ivanišević was inducted into the International Tennis Hall of Fame in 2020.

Fiona Apple McAfee-Maggart (born September 13, 1977) is an American singer-songwriter whose five albums have all reached the top 20 on the U.S. Billboard 200 chart, stretching from 1997 to 2020. Classically trained on piano as a child, she began composing her own songs when she was eight years old. Her debut album, Tidal, containing songs written when she was 17, was released in 1996 and received a Grammy Award for Best Female Vocal Rock Performance for the single "Criminal".

Quote of the Day

Humour of the Day

Music of the Day

Mark Ronson - Uptown Funk (Official Video) ft. Bruno Marshttps://www.youtube.com/watch?v=OPf0YbXqDm0&list=PLhIdUxSLgFJAOBdZAzFtnexC9Vl4LQq7g

The Righteous Brothers - You've lost that lovin feeling

https://www.youtube.com/watch?v=uOnYY9Mw2Fg

The Beatles – Here comes the sun

https://www.youtube.com/watch?v=KQetemT1sWc&list=OLAK5uy_ntqFsKPXdlk8zB5UOxmNNx7pbmjrhleeg

Wellness of the Day

Good Morning Workout - 10 minutes - Beginner friendly

https://www.youtube.com/watch?v=9g4z0gFlfpA

Afternoon Yoga Flow - 30 minute yoga stretch

https://www.youtube.com/watch?v=yDQMKJE_yKE

Take 5 for Self-care

Breathe deeply

Take a cycle of three deep breaths in and out. Feel your belly rise and fall with each breath. Let your breathing return to normal and notice your thoughts. A mini meditation like this can calm your mind and refocus you on the important things in life.

Tuesday

Today in History

September 14, 1901

42-year-old Theodore Roosevelt is sworn in, making him the youngest U.S. president. Roosevelt became president after the assassination of President McKinley. He did not use a Bible for his oath of office.

He was the first U.S. president to ride in an automobile (1902), submerge in a submarine (1905), and fly in an airplane (1910). He was also the only U.S. president not to use the word "I" is his inaugural address (1905), and the first American to win a Nobel Peace Prize (1906).

Born this Day

Amy Jade Winehouse (14 September 1983 – 23 July 2011) was an English singer and songwriter. She was known for her deep, expressive contralto vocals and her eclectic mix of musical genres, including soul, rhythm and blues and jazz.

Dmitry Anatolyevich Medvedev (born 14 September 1965) is a Russian politician serving as Deputy Chairman of the Security Council of Russia since 2020. Medvedev served as president from 2008 to 2012 and as prime minister from 2012 to 2020.

Friedrich Wilhelm Heinrich Alexander von Humboldt (14 September 1769 – 6 May 1859) was a German polymath, geographer, naturalist, explorer, and proponent of Romantic philosophy and science.

Quote of the Day

Humour of the Day

Music of the Day

2009 - Ben.E King - Stand by me

https://www.youtube.com/watch?v=hwZNL7QVJjE

1967 - Frankie Valli - Can't take my eyes off of you

https://www.youtube.com/watch?v=LcJm1pOswfM

1968 - Simon and Garfunkel - Mrs. Robinson

https://www.youtube.com/watch?v=9C1BCAgu2I8

Wellness of the Day

Full Chair Workout For Seniors (Seated) 

https://www.youtube.com/watch?v=zwMq2VMUgM0

Recipe: You won't fry the zucchini anymore! Make this recipe and the family will be happy

https://www.youtube.com/watch?v=yVPJzxv7_BA

Take 5 for Self-care

Laugh often.

Did you know that laughter lightens your emotional load and actually causes physical changes in your body? Laughter enhances your oxygen intake, relieves mental stress and soothes physical tension. Try switching up the nightly news with a favorite comedian's stand-up or a classic rom-com or call your funniest friend. 

Wednesday

Today in History

1978 - Muhammad Ali won the world heavyweight boxing championship for the third time with his victory over Leon Spinks.  He was was an American professional boxer, activist, entertainer, poet, and philanthropist. Nicknamed The Greatest, he is widely regarded as one of the most significant and celebrated figures of the 20th century, and is frequently ranked as the best heavyweight boxer of all time.

Born this Day

Prince Harry, Duke of Sussex, (Henry Charles Albert David; born 15 September 1984)[2] is a member of the British royal family. As the younger son of Charles, Prince of Wales, and Diana, Princess of Wales, he is sixth in the line of succession to the British throne.

Tommy Lee Jones (born September 15, 1946) is an American actor and film director. He has received four Academy Award nominations, winning Best Supporting Actor for his performance as U.S. Marshal Samuel Gerard in the 1993 thriller film The Fugitive.

Agatha Mary Clarissa Christie, Lady Mallowan, DBE (née Miller; 15 September 1890 – 12 January 1976) was an English writer known for her detective novels and short story collections, particularly those revolving around fictional detectives Hercule Poirot and Miss Marple. She also wrote the world's longest-running play, The Mousetrap, which was performed in the West End from 1952 to 2020.

Quote of the Day

Humour of the Day

Music of the Day

Madonna - Vogue

https://www.youtube.com/watch?v=GuJQSAiODqI&list=PLp_G0HWfCo5pjdCeRhtu8puTqddSbn1I5

Ray Charles - Georgia on my mind

https://www.youtube.com/watch?v=QL3EZwSJAh0

Fugees - Killing me softly with his song

https://www.youtube.com/watch?v=oKOtzIo-uYw

Wellness of the Day

Senior Gold Dance Fitness Aerobics is a low impact exercise working out to Motown, Doo Wop and more!

https://www.youtube.com/watch?v=rn1r39YHfrE

REDUCE YOUR SUGAR INTAKE: 10 tips that helped me cut sugar effectively

https://www.youtube.com/watch?v=eVmrwzpoicQ

Take 5 for Self-Care

Take breaks when you need it, your brain and body need to relax to fully energize and function properly.

Thursday

Today in History

1993 - The sitcom Frasier debuted on NBC and became one of the most popular American television shows of the late 20th century.  The series was created as a spin-off of Cheers, continuing the story of psychiatrist Frasier Crane (Kelsey Grammer) as he returned to his hometown of Seattle and started building a new life as a radio advice show host while reconnecting with his father Martin (John Mahoney), a retired police officer, and younger brother Niles (David Hyde Pierce), a fellow psychiatrist, while making new friends. 

Born this Day

B.B. King, byname of Riley B. King, (born September 16, 1925, near Itta Bena, Mississippi, U.S.—died May 14, 2015, Las Vegas, Nevada), American guitarist and singer who was a principal figure in the development of blues and from whose style leading popular musicians drew inspiration.

Lauren Bacall, original name Betty Joan Perske, (born September 16, 1924, New York, New York, U.S.—died August 12, 2014, New York, New York), American actress known for her portrayals of provocative women who hid their soft core underneath a layer of hard-edged pragmatism.

Lee Kuan Yew, (born September 16, 1923, Singapore—died March 23, 2015, Singapore), politician and lawyer who was prime minister of Singapore from 1959 to 1990. During his long rule, Singapore became the most-prosperous country in Southeast Asia.

Quote of the Day

Humour of the Day

Music of the Day

Ed Sheeran - Shape of You

https://www.youtube.com/watch?v=A-sfd1J8yX4

Dolly Parton - I will always love you

https://www.youtube.com/watch?v=lKsQR72HY0s

Micheal Bolton - When a man loves a woman

https://www.youtube.com/watch?v=MUuNDb-nm5M

Wellness of the Day

1 mile Happy Walk Workout - Walk at home Workout

https://www.youtube.com/watch?v=X3q5e1pV4pc

15 minute sunrise Tai-Chi

https://www.youtube.com/watch?v=1DeihMgXLDk

Take 5 for Self-Care

Splash cold water on your face

Head to the loo and turn on the cold tap. Cool your hands and face with H2O and dab some on your pulse points. Cold water has an energizing effect, but it can also calm and refresh you.

Friday

Today in History

Space Shuttle Enterprise was the first orbiter of the Space Shuttle system. Rolled out on September 17, 1976, it was built for NASA as part of the Space Shuttle program to perform atmospheric test flights after being launched from a modified Boeing 747.[1] It was constructed without engines or a functional heat shield. As a result, it was not capable of spaceflight.[2]

Born this Day

Alex Ovechkin, in full Aleksandr Mikhaylovich Ovechkin, (born September 17, 1985, Moscow, Russia, U.S.S.R.), Russian ice hockey player who won the Hart Memorial Trophy three times (2008, 2009, and 2013) as the most valuable player in the National Hockey League (NHL). He led the Washington Capitals to their first Stanley Cup championship (2018).

Reinhold Messner, (born September 17, 1944, Bressanone [Brixon], Italy), mountain climber and polar trekker who was renowned for his pioneering and difficult ascents of the world's highest peaks. In 1978 he and Austrian Peter Habeler were the first to climb Mount Everest  the highest mountain in the world, without the use of contained oxygen for breathing, and two years later he completed the first solo ascent of Everest, also without supplemental oxygen

Maureen Catherine Connolly-Brinker (née Connolly; September 17, 1934 – June 21, 1969), known as "Little Mo", was an American tennis player, the winner of nine major singles titles in the early 1950s. In 1953, she became the first woman to win a Grand Slam (all four major tournaments during the same calendar year).

Quote of the Day

Humour of the Day

Music of the Day

Good Vibrations

https://www.youtube.com/watch?v=8de_EbOd22M

Amanda Mcbroom - the rose

https://www.youtube.com/watch?v=fVVvB4CCto8

Otis Blackwell - Don't be cruel

https://www.youtube.com/watch?v=UKzurxTnW1o

Wellness of the Day

Senior Fitness - Low Impact Cardio Workout

https://www.youtube.com/watch?v=aViIzXtqi8c

A simple ground beef recipe

https://www.youtube.com/watch?v=8c575w85lwk

Take 5 for Self-Care

Get Social

Spending quality time with friends and family has long been a stress relief tactic used across many cultures and time periods. When you spend time with your social circle, you experience better mental health, a stronger immune system and can even lower your risk of dementia!  

If you don't have much time to meet up out of the house, or your friends and family are long-distance, don't worry: video chatting and phone calls can provide many of the same positive effects as face-to-face socializing.

 

Saturday

Today in History

September 18, 1973

Future U.S. President, Jimmy Carter files a report stating he sighted a UFO in 1969. According to Carter, "It was the darndest thing I've ever seen. It was big, it was very bright, it changed colors and it was about the size of the moon. We watched it for ten minutes, but none of us could figure out what it was. …If I become President, I'll make every piece of information this country has about UFO sightings available to the public and the scientists."

Born this Day

Lance Armstrong, (born September 18, 1971, Plano, Texas, U.S.), American cyclist, who was the only rider to win seven Tour de France titles (1999–2005) but who was later stripped of all his titles after an investigation revealed that he was the key figure in a wide-ranging doping conspiracy while he compiled his Tour victories.

Steven Pinker, in full Steven Arthur Pinker, (born September 18, 1954, Montreal, Quebec, Canada), Canadian-born American psychologist who advocated evolutionary explanations for the functions of the brain and thus for language and behavior.

Greta Garbo, original name Greta Lovisa Gustafsson, (born September 18, 1905, Stockholm, Sweden—died April 15, 1990, New York, New York, U.S.), Swedish American actress who was one of the most glamorous and popular motion-picture stars of the 1920s and '30s. She was best known for her portrayals of strong-willed heroines, most of them as compellingly enigmatic as Garbo herself.

Quote of the Day

Humour of the Day

Music of the Day

Bob Marley - One Love

https://www.youtube.com/watch?v=vdB-8eLEW8g

Sam Cooke - You send me

https://www.youtube.com/watch?v=mrwfB4aAZZc

Dan Hill - Sometimes when we touch

https://www.youtube.com/watch?v=IATz8ZVTALo

Wellness of the Day 

Take 5 for Self-Care

Just Say 'No'

Yep, you read that right. You are more than allowed to turn requests down if you feel that you're getting overwhelmed with responsibilities and places you just have to be. When you say 'no' to adding another "to-do" on your list, you're opening up an opportunity to have very important time for yourself. You are a priority, too!

Sunday

Today in History

The Mary Tyler Moore Show debuts on CBS. It starred Mary Tyler Moore as Mary Richards, a single independent woman of 30 focused on her career as associate producer at the fictional WJM news program in Minneapolis. It also co-starred Ed Asner as her boss Lou Grant and Valerie Harper as her friend and neighbor Rhoda Morgenstern.

Born this Day

Jimmy Fallon, in full James Thomas Fallon, Jr., (born September 19, 1974, New York, New York, U.S.), American comedian, talk show host, and writer who was known for his exuberant presence on the sketch comedy show Saturday Night Live, and as host of Late Night with Jimmy Fallon  and The Tonight Show

Sunita Williams, in full Sunita Lyn Williams, née Sunita Pandya, (born September 19, 1965, Euclid, Ohio, U.S.), American astronaut who set records on her two flights to the International Space Station (ISS). In 1983 Williams entered the U.S. Naval Academy at Annapolis, Maryland.

Twiggy, (original name Lesley Hornby), married name Dame Lesley Lawson, (born September 19, 1949, Neasden, London, England), British fashion model and actress whose gamine frame and mod look defined the fashion industry during much of the late 20th century.

Quote of the Day

Humour of the Day

Music of the Day

Thomas Rhett - Die A Happy Man

https://www.youtube.com/watch?v=w2CELiObPeQ

1995 - Prince - THe Most beautiful girl in the world

https://www.youtube.com/watch?v=uFtfrd8_K9k

1978 - Blondie - Heart of Glass

https://www.youtube.com/watch?v=BrcvwOkIWkA

Wellness of the Day

20-Minute Cardio Follow-Along Workout

https://www.youtube.com/watch?v=7jvI-j86KD0

A Ten Minute Guided Meditation to Clear Your Mind

https://www.youtube.com/results?search_query=10+minute+meditation+guided

Take 5 for Self-Care

Stretch

You don't need a full 90-minute yoga session to reap the benefits of stretching. You can stretch just about anywhere or even when you're on the go.  Make your own 5 minute stretch routine and remember to do it a couple times a day.


 
Exercise Waiver
We ask that you make sure when you participate virtually in exercise programs you take care to create a place that is clutter-free and safe for you. Make sure you have proper footwear and the area is clear. Because physical exercise can be strenuous and may cause risk of injury, we urge you to obtain a physical examination from a doctor before participating in any exercise activities and participate only as much as you feel comfortable. These online exercises are intended to encourage you to gently move your body – so don't push yourself beyond what feels okay. Participating in exercise activities included in the Alzheimer Society of Niagara Region's activity site is done entirely at your own risk.
Resources
This resource information is provided for information purposes only. It is not presented as an endorsement of any one service or service provider over another. Never disregard your right to choose the service that best meets your needs simply in deference of something you have read on this website.
Advanced Care Planning
Community Resources
Mental Health and Well-being
How to Engage Someone with Dementia