Virtual Care Partner Support
read
Welcome to the Alzheimer Society of Niagara Region Virtual Care Partner Support Page. Here you can explore some activities for taking care of yourself, online programs and resources to help you navigate your care partner journey.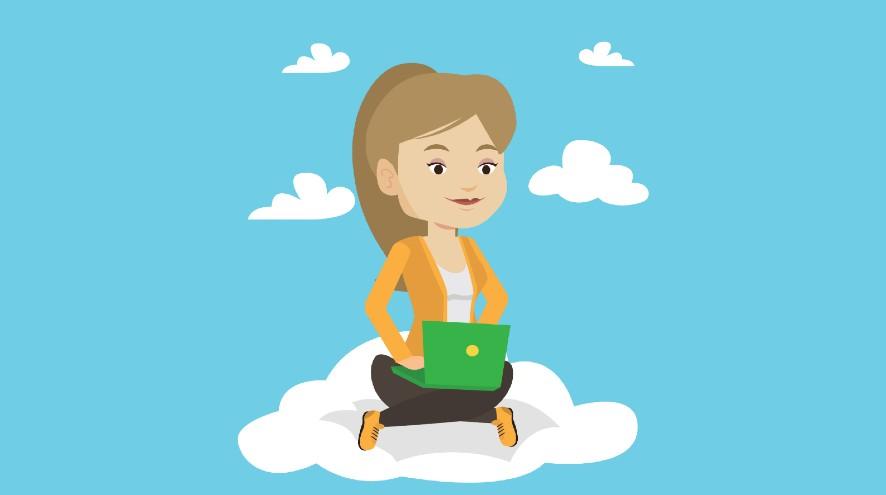 Some daily activities courtesy of Activity Connection and Golden Carers.
Activities April 5 - April 11
Monday

 

Tuesday

 

Wednesday

 

Thursday

National Zoo Lover's Day

Each year on April 8th, National Zoo Lovers Day encourages us to explore our local zoos. Each year millions of people visit zoos and learn about the many animals that live there. Also known as zoological parks, many of them serve as breeding centers. These facilities are relied upon when species are endangered or at risk of becoming endangered. They also provide education to the public about a broad variety of animals and their habitats.

Enjoy seeing your favorite animals swinging from the trees or splashing in the water and have a fun-filled virtual zoo day.

Quote of the Day

Humour of the Day

Music of the Day

Stevie Wonder You Are The Sunshine Of My Life

Health and well-being

4 things you can do to alleviate caregiver stress

https://www.health.harvard.edu/staying-healthy/4-things-you-can-do-to-alleviate-caregiver-stress

Take 5 for Self-care

Look at photos of events that you remember fondly.

Dust off that old photo album to flick through or pull up your favourite snaps on your tablet. Looking at old photos from a day you enjoyed is sure to bring you joy and put a smile on your face. Better still call someone who was at that event so you can reminisce together.

Friday

National Name Yourself Day

Name Yourself Day is your chance to give yourself whatever name you'd like...for a day. If you like your name, then change your name for just today. If you don't like your name, use today to select a new name for life!

Participating in Name Yourself Day is simple and easy. Go ahead, give it a try. Change your first, or middle, or last name. Or, change them all. Give yourself a cool and catchy nickname. Once you've selected your name, you've gotta communicate it to all of your family and friends. This could prove to be the hard part. It will likely take time for your new name to catch on.

Quote of the Day

Humour of the Day

FORGET CATS! Funny KIDS vs ZOO ANIMALS are WAY FUNNIER! https://www.youtube.com/watch?v=RKU6x1n9Hak

Music of the Day

shirley ellis - the name game

Wellness of the Day

12 minute - Fat-Burning Cardio Dance Workout: Jane Fonda

https://www.youtube.com/watch?v=T-SNj1UNId4&t=73s

Take 5 for self-care

Practice Standing and Sitting up straight.

When you stand up straight, you feel different: stronger, more confident, taller and more energized. You can breathe more deeply and somehow, the world feels brighter when you're not busy trying to scrunch yourself into the smallest, most invisible package. Posture is important for our health so try to practice good posture sitting and standing.

Saturday

National Farm Animals Day

Each year on April 10th, National Farm Animals Day focuses attention on the humane care of farm animals. The day also aims to find homes for abandoned and abused farm animals.

A variety of animals have been domesticated and raised on farms for food. They provide eggs, milk, cheese, meat, wool, leather, and other products. Most farmers raise their livestock responsibly. Being able to provide a quality environment for animals to grow benefits not only the animal, but the farmer too. Farmers invest in their livestock from the time they're born, providing nutritious food, and ensuring robust and healthy development. They also provide ideal conditions for their breed. Farmers are continually educating themselves about the livestock they raise so they can provide them with the best care possible.

However, some people do abuse and neglect their animals. When poor conditions are discovered, and animals are malnourished, it's essential to report the case to a veterinarian for review. Visit a working farm today, even virtually. It's a great way to gain appreciation for the treatment and living condition of farm animals.

Quote of the Day

Humour of the Day

Music of the Day

Gene Autry - Home Home On The Range

Wellness of the Day

The 15 Best Healthy Late-Night Snacks

https://www.healthline.com/nutrition/healthy-late-night-snacks

Take 5 for Self-care

Make your bed or straighten out the room you are in. It takes all of two minutes and makes you feel infinitely more put together.

Sunday

National Pet Day

According to Colleen Paige, the creator of National Pet Day, this holiday event celebrates "the special relationship between humans and pets, and the joy pets bring to our lives". It also raises awareness, of the plight of all types of animal pets awaiting rescue and/or a permanent home. Maybe, that home will be yours!

Today is a day about the both of you. Undoubtedly, there is a special bond between humans and pets. We're talking about any and all pets. There is a mutually beneficial relationship, to both you and your pet. As you feed, care for, and love your pet, you will gain your pet's loyalty and a mutual affection. It's hard to be lonely, when a pet is at your side. A pet has a way of lifting your spirits. It often knows when you are sick, sad, or worried. Your pet may try to offer comfort or sympathy.

Taking on a rescue animal is a great way to celebrate this day. Rescue animals are defined as any animal that is living in poor conditions, is abandoned or abused. There is a huge joy and emotional reward, in taking on an animal in one of these conditions. You bring security, safety and happiness to your new pet. He or she rewards you in many, many ways.

Celebrate today by spending time and playing with your pet. Give your pert a special treat or a toy. If you don't have a pet, consider getting one from a shelter. If the opportunity arises, take on a rescue animal, if you can. 

Quote of the Day

Humour of the Day

Music of the Day

BOHEMIAN RHAPSODY - Prague Cello Quartet

Wellness of the Day

Easy Dinner Recipes

https://www.thecookierookie.com/category/main-courses/

Take 5 for Self-care

Refill your water bottle frequently.

 Staying hydrated is one of the easiest ways to take care of yourself.
Exercise Waiver
We ask that you make sure when you participate virtually in exercise programs you take care to create a place that is clutter-free and safe for you. Make sure you have proper footwear and the area is clear. Because physical exercise can be strenuous and may cause risk of injury, we urge you to obtain a physical examination from a doctor before participating in any exercise activities and participate only as much as you feel comfortable. These online exercises are intended to encourage you to gently move your body – so don't push yourself beyond what feels okay. Participating in exercise activities included in the Alzheimer Society of Niagara Region's activity site is done entirely at your own risk.
Resources
This resource information is provided for information purposes only. It is not presented as an endorsement of any one service or service provider over another. Never disregard your right to choose the service that best meets your needs simply in deference of something you have read on this website.
Advanced Care Planning
Community Resources
Mental Health and Well-being
How to Engage Someone with Dementia