Our people
Meet some of the people working to create a kinder, more inclusive and supportive place for people living with dementia and see how you can join our team.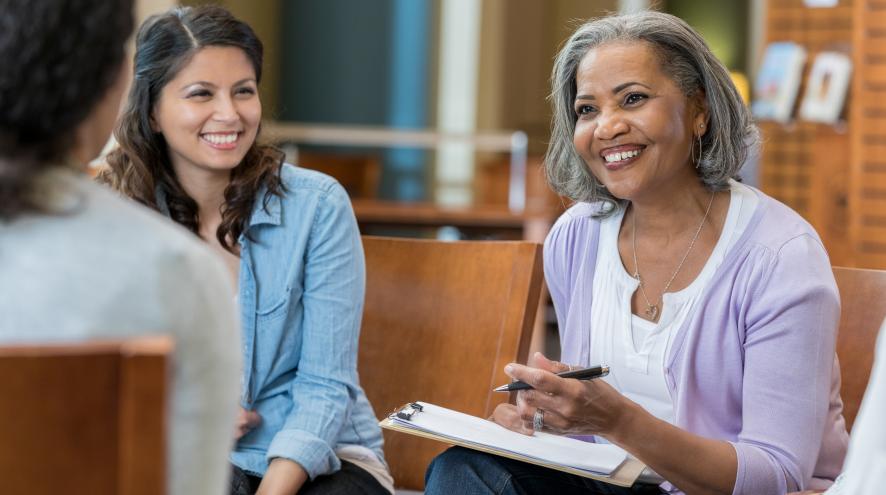 The staff, volunteers and board of the Alzheimer Society of Alberta and Northwest Territories are strongly committed to supporting people living with dementia, their care partners and their families.
Meet Kristel Kirstein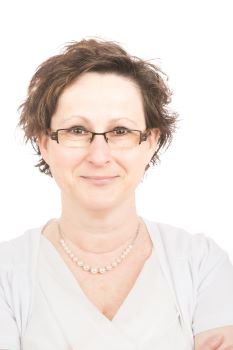 My name is Kristel Kirstein, and I live in Medicine Hat, Alberta. I am the Program Coordinator for the Medicine Hat area with the Alzheimer Society. I have my diploma in social work.
I have worked for the Society since April 4, 2022.  I felt the Alzheimer Society would be a good fit for me and a way to help people who may need support and compassion.  I have enjoyed every minute and hope I can work here till way beyond my retirement!
I have three children and three grandchildren. I live with my daughter and youngest granddaughter; we have two dogs and five cats. We foster cats for the Southern Alberta Humane Society.  We are fostering two cats that need to be rehomed as a pair.  This brings our cat total up to seven!  Most of the cats we own are called foster fails; this means the cats came into our home to wait for adoption, and we couldn't part with them.
Some of my hobbies are drawing, walking, and biking. 
Meet Colleen Beck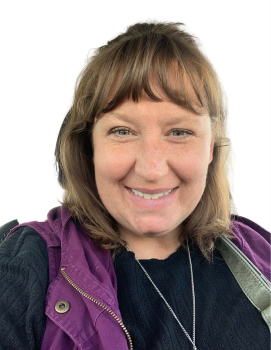 My name is Colleen, from the Lethbridge office. I'm very excited to be joining the team. 
I find it extremely rewarding to help others. I grew up very close to my Nana Rose. I have the best memories of going to the seniors' centre, participating in games, and doing the hokey pokey. Her influence drove me towards recreation therapy and seniors' care. I'm a helper at heart. I get a lot of personal pleasure from helping others break barriers and finding new ways to do activities.  
I can still remember my first day of college when the Alzheimer Society gave my entire class a presentation. Later that year I participated in my first Coffee Break. I am honoured to be working for such an amazing organization where I can continue to help my community.
I live with my husband and eight-year-old daughter. I graduated from the recreation therapy program in 2008. I have experience in long-term care and assisted living. My passion has always been for intergenerational programming. After the birth of my daughter, I worked for a family centre providing caregiver education programming. I'm happy to be going back to my seniors' care background; I've missed it. 
I love to craft and create. During Covid, I started a small side business making and selling cotton candy. Our family loves animals, we own a dog, 4 guinea pigs, and 3 parrots.
Thank you Practicum Students!
The Alzheimer Society of Alberta and Northwest Territories would like to thank the students who have been assisting us this year. 
We are happy to continue our partnership with Grant MacEwan University and Red Deer Polytechnic University, as we provide practicum locations for social work students. 
Thank you to all of our clients for being part of the students learning and practicum experience.