Our people
read
Meet some of the people working to create a kinder, more inclusive and supportive place for people living with dementia and see how you can join our team.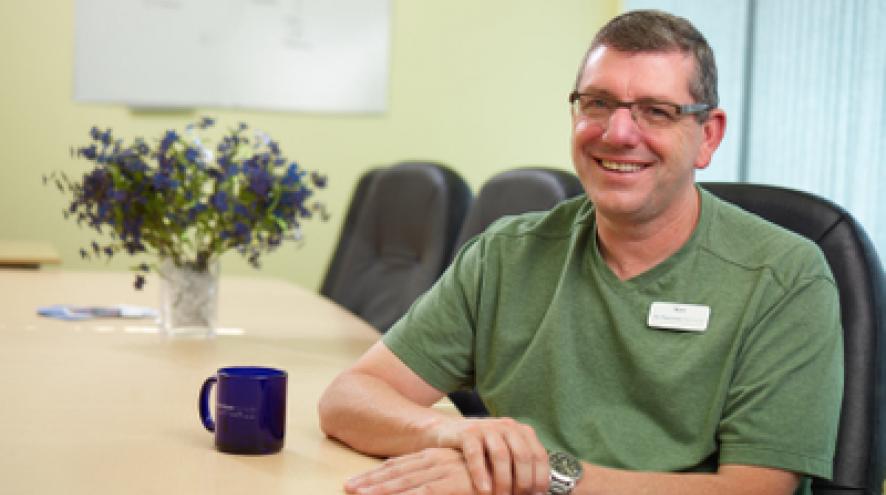 The staff, volunteers and board of the Alzheimer Society of Alberta and Northwest Territories are strongly committed to supporting people living with dementia, their care partners and their families.
Meet Mark Johnson
Giving back to others is something that comes naturally to Mark Johnson.  He was the primary caregiver and support for his wife Shirlianne, who was not only dealing with dementia but was also battling breast cancer.   After she passed away, Mark wanted to honour his wife, and decided to become a volunteer with the Alzheimer's Society. 
Mark wanted to give back because of all the support he received from the Society.  "It would've been easy for me to run to the hills after my wife passed, but then I thought I'm not helping anybody, including myself." 
Mark's volunteering has now evolved into formally working for the Society as a First Link®/Intake Coordinator. An important message he shares with clients who are care partners is "if you don't look after yourself as the caregiver, you can't really help the person going through the disease."
Having experienced the disease first-hand, Mark brings compassion, understanding and shares his knowledge everyday with those living with dementia.
Thank you Practicum Students!
The Alzheimer Society of Alberta and Northwest Territories would like to thank the students who have been assisting us this year. 
We are happy to continue our partnership with Grant MacEwan University and Red Deer Polytechnic University, as we provide practicum locations for social work students. 
Thank you to all of our clients for being part of the students learning and practicum experience.