Our Connections Matter
Whether you're a care provider or living with dementia, we can connect you with the resources, education, and care you need to feel a sense of belonging and connection.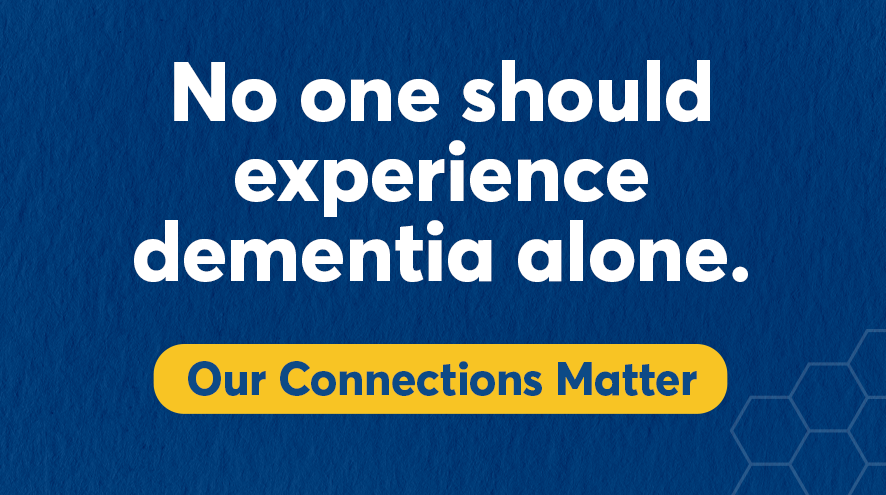 Caring for someone living with dementia can be emotionally and physically exhausting—even more so without a proper support system in place.
It's easy and a very natural tendency to feel isolated as you experience the impact of dementia on yourself, family, and loved ones.
But help and support is close at hand.
In this section you will find valuable resources and support programs that will help you navigate this disease alongside experts, educators, and other community members who want to help build connections in your life that truly matter.
Directed by multiple award-winning documentary filmmaker Elisa Paloschi and funded by the Ontario Trillium Foundation and the Resilient Communities Fund, Voices from Northern Ontario is a powerful story that bears witness to the issues confronting families living with dementia.  
The film tells the stories of three Ontarians and their care partners. You'll witness their courage, resilience, and unwavering commitment to living with dementia and caring for their loved ones in the face of adversity. 
Voices from Northern Ontario reminds us that no matter where we live, the impact of dementia on families and communities is universal. The effects of this disease are far-reaching and the social, emotional, and financial toll is demonstrable and real.   
You can stream the premiere on your computer, tablet, or mobile device. After the 5-minute film, there will be a Q&A session with Alzheimer Society Executive Directors Terry Caporossi, Stéphanie LeClair, and Tracy Koskamp-Bergeron.