Our partners and sponsors
The Alzheimer Society of Ontario is proud to recognize our generous partners and sponsors that help us support Ontarians living with Alzheimer's disease and other dementias.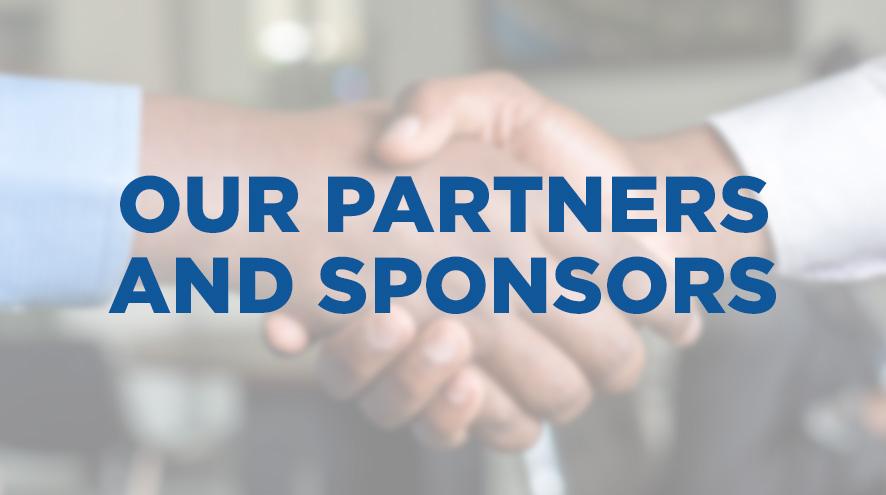 Join us in supporting Ontarians living with Alzheimer's and other dementias and helping us find better treatments and cures. Learn more about becoming a partner or sponsor today!
Partners in Education & Research

Ontario Neurodegenerative Disease Research Initiative (ONDRI): Ontario Neurodegenerative Disease Research Initiative (ONDRI) is a uniquely collaborative pan-Ontario research initiative that tackles the complexity of dementia by studying five neurodegenerative and cerebrovascular diseases, exploring their similarities and differences across multiple assessment platforms, in order to improve the diagnosis, prognosis, care, and outcomes for persons living with these diseases and those who support them.
Reitman Centre: The Reitman Centre at Sinai Health is partnering with Alzheimer Societies across Ontario to bring the Enhancing Care for Ontario Care Partners program to care partners in their local communities. The program provides evidence-based clinical counseling and small group programs to support the unique needs of care partners providing care to people living with dementia. The program strengthens care partners' practical skills to manage emotional challenges and complexities of caregiving for people living with dementia. The program currently offers both in-person and online programs in 12 regions across Ontario. See www.dementiacarers.ca for more information.

Bayshore Home Health has commitment to providing high-quality training to staff across the country through the U-First!® for Health Care Providers education program. U-First!® provides participants with the skills needed to effectively respond to behaviour changes due to dementia and other cognitive impairment through a holistic approach to understanding the person and solution finding for improved outcomes.
Geriatric Certificate Program, McMaster University: Partner to offer education to health care providers including U-First®!

Pieces Canada™: Partner to offer education to health care providers including U-First®!
Centre for Education and Research in Aging and Health, Lakehead University
Taking Control of Our Lives self-management of dementia education program development (co-owners)
Partners in Advocacy & Government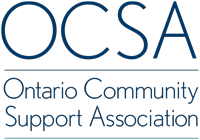 Ontario Community Support Association: ASO is a proud member of the Ontario Community Support Association (OCSA), the voice of Ontario's home and community support sector.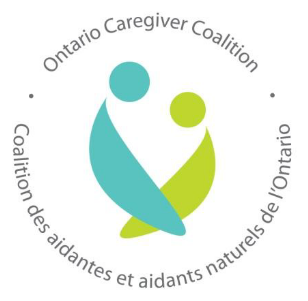 Ontario Caregiver Coalition: The Ontario Caregiver Coalition (OCC) strives to amplify the voices of family caregivers throughout the province. OCC membership includes both organizations, including the Alzheimer Society, as well as current and former caregivers.
Non-Government Organizations
Behavioural Supports Ontario: Behavioural Supports Ontario (BSO) provides behavioural health care services for older adults in Ontario with, or at risk of, responsive behaviours/personal expressions associated with dementia, complex mental health, substance use and/or other neurological conditions. The initiative also provides support to family care partners and healthcare providers across sectors.

GeriMedRisk: GeriMedRisk is a non-profit virtual service designed to work directly with the older adult's doctor, nurse practitioner or pharmacist to deliver clinical recommendations and educational materials with a median of 5 business days. Ontario clinicians can contact the GeriMedRisk interdisciplinary specialist team of pharmacists and doctors in geriatric psychiatry, clinical pharmacology and geriatric medicine for advice regarding how medications may affect their older patient's dementia, physical and/or mental health conditions. GeriMedRisk is available across the province by phone, fax, eConsult or Specialized Geriatric Services intake form. For more information, please visit gerimedrisk.com.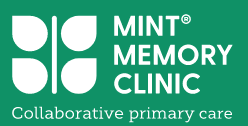 MINT® Memory Clinics: MINT® Memory Clinics an innovative model of care for persons living with dementia and other memory concerns and their caregivers. Located within community settings, often in family doctor's offices, MINT® Memory Clinics offer faster access to high-quality, compassionate dementia care that's closer to home. Patients and caregivers receive a memory assessment and ongoing support as part of an interdisciplinary team of care providers, including doctors, nurses, social workers and others. They are also connected with community agencies, like Alzheimer's Societies, and specialists when needed. Learn more at mintmemory.ca.
Ontario Caregiver Organization: The Ontario Caregiver Organization (OCO) exists to support Ontario's 3.3 million caregivers; ordinary people who provide physical and emotional support to a family member, partner, friend or neighbour. OCO supports caregivers by being their one point of access to information, so they have what they need to be successful in their role.