Board of Directors
read
The dedication, enthusiasm and expertise of our Board of Directors makes it possible for us to continue helping those living with Alzheimer's disease or other dementias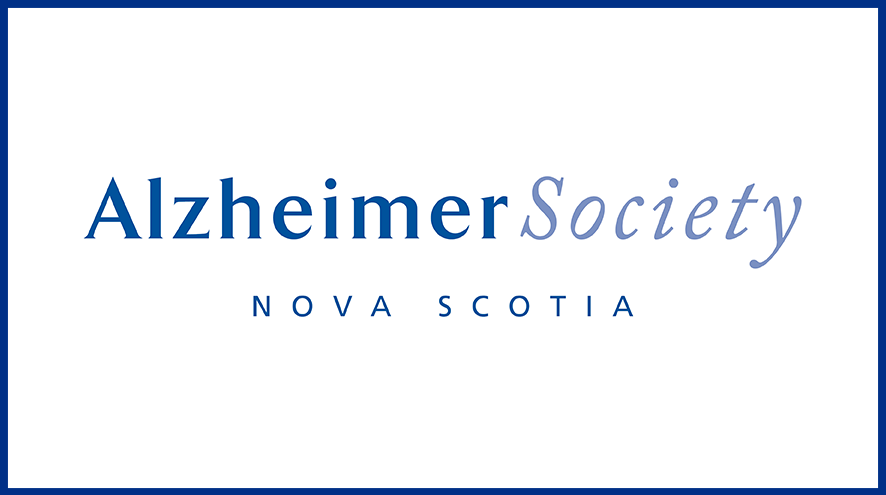 Join our Board of Directors
We're currently recruiting a new Director to join our Board. See the posting with further details here.
Current ASNS Board of Directors
Executive:
Mark Gillis, President (Chair)
Mark has been a board member since 2017. Mark is a graduate of St. Francis Xavier University where he earned a Bachelor of Business Administration majoring in Marketing and Sociology. He was an Executive of the Student Union and a member of the Board of Governors.
Working in partnership with KBRS, a national leader in academic search, Mark focuses on providing post-secondary institutions across the country with recruitment solutions to attract top talent for professional and staff roles within academic institutions. Mark is also a volunteer with Big Brothers Big Sisters of Canada. 
Lindsay Cross, Vice President (Vice Chair)
Lindsay has been a board member since 2020. Lindsay holds a Masters Degree in Public Relations from Mount Saint Vincent University and is also a graduate of Acadia University and NSCC.
As a trusted and compassionate leader with a strong professional background in marketing and brand development, Lindsay is passionate about helping organizations deliver exceptional experiences through meaningful engagement.
Lindsay is the Director of Marketing and Brand Integrity at Shannex, and a member of the Halifax Chamber of Commerce's Fostering Private Sector Growth Taskforce.  She lives in Bedford with her husband and two Boston Terriers, Rudy and Sydney.
Andrew MacIsaac, Past President & Alzheimer Society of Canada Representative
Andrew has been a board member since 2015. Andrew is a Chartered Public Accountant and lives in Halifax, Nova Scotia.
Andrew is a seasoned executive having spent 20 years with a large Canadian retailer in various roles including Operations, Business Development, Procurement and Finance. Prior to that Andrew had worked in a senior role in a Crown Corporation as well as Assurance and Taxation roles within CPA firms. He is an entrepreneur in several small businesses.
Chris Trenaman, Treasurer
Chris has been a board member since 2018. He is a Chartered Professional Accountant with Grant Thornton LLP, with a practice that focuses on accounting and advisory services for not-for-profit organizations. 
Chris focuses on developing effective working relationships that provide tools and insights to guide business strategy and decision-making for success. Chris also has an interest in learning and development and facilitates training courses for accountants within Grant Thornton and for the CPA community through the provincial professional organization.
Chris has personal connections to Alzheimer's disease and dementia within his family. This gives Chris first-hand experience of the significant impact dementia has on families and the need for support.
Outside of work Chris remains busy with his young family, biking, windsurfing and kayaking.
Members at Large:
Rob Pulling
Rob has been a board member since 2018 and has a passion for community service. Rob holds a Bachelor of Science from Dalhousie University, an MBA from Saint Mary's University, and a CPA-CMA designation. As a financial professional with over 20 years' experience, Rob currently works for Clearwater Seafoods supporting their land-based operations.
After spending several years working in Toronto, Rob returned to Nova Scotia to be closer to his family, including his mother who is currently progressing along the dementia journey. Rob has made his home in Bedford with his wife Elizabeth and their two children.
In addition to serving on the board of ASNS, Rob has volunteered as a first aid provider with Canadian Ski Patrol and as a tutor for adult learners with the Bedford Sackville Learning Network.  
Sean Bradley (Finance & Audit Committee)
Sean has been a board member since 2018. Sean holds a Bachelor's of Arts degree from Saint Mary's University, and works as a Division Manager for Chandler, A Division of J.D. Irving Limited.
Alzheimer's disease and dementia are close to home for Sean, after he and his family helped support his father and mentor, Winston, through the dementia journey for years. Sean resides in Halifax and enjoys spending time with his wife Heidi and his two boys, Nolan and Patrick.
Alex Stewart (Nominations Committee)
Alex has been a board member since 2018. He lost his father at an early age after a severe stroke that resulted in young-onset dementia. Alex relocated from Toronto to Halifax to obtain a Master's of Business Administration degree from Dalhousie University, and it was there he met his wife, Kimberly.
Alex is currently a national Marketing Communications Director with Bell Canada. His older sister Lisa is also active with the Alzheimer's Association in Washington, D.C.
Outside of his board involvement, he enjoys cooking, golf, long dog walks with his wife, engaging in political debates with his oldest son James, and shooting hoops or pucks with his other son William.
Kerrie Coady (Nominations Committee)
Kerrie has been a board member since 2019. Kerrie grew up in Sydney and Dartmouth and has resided in Truro for the last 15 years. Kerrie graduated in 2004 with an EMBA from Saint Mary's University. She is the owner/operator of Bulk Barn in Truro. Previous to that, she held various senior management positions with CIBC including in commercial banking, customer service, and operations management.
In previous years, Kerrie co-chaired the CIBC Run for the Cure in Halifax and also ran a half marathon in Switzerland while raising $5,000. for the Arthritis Society.
Kerrie is passionate about being involved with the Society as she has seen first-hand the impact the disease has had on friends and family.Her grandfather had Alzheimer's disease and eventually succumbed to it. A close family friend nursed a family member through all stages of the disease, and this had a significant impact on Kerrie.
Kerrie is the Treasurer for the Cantabile Choral Society in Truro, loves music and live shows, singing, and having fun with her dogs Felix and Oscar.
Faye Forbes
Faye has been a board member since 2020. She also serves on the board of the Alzheimer Society of Canada as well as serving on numerous other advisory and research committees such as the NS Dementia Strategy and The Dementia Alliance of Canada.
Faye is an associate priest at St. Francis by the Lakes Anglican Church in Lower Sackville and is active in sacramental ministry and education. The pastoral side of her ministry is involved with seniors at a long-term care home and helping parishioners' transition to their diagnosis of dementia and walking that journey with them.
Faye is the proud mother of three grown daughters and six grandchildren. With her diagnosis of Alzheimer's disease ten years ago, education became a priority.  Faye has shared her journey speaking about "My Dance with Alzheimer's" across the country including the G7 Conference. Dementia does not control her life.  As a person with Alzheimer's, Faye does not consider herself disabled, but differently abled!
Dr. Melissa Andrew
Dr. Andrew has been a board member since 2013. She participates in the Alzheimer Society of Canada's peer review process for research grants studying Alzheimer's and dementia. 
Dr. Andrew completed her MD at Dalhousie, a Masters of Public Health at the London School of Hygiene and Tropical Medicine, and her residency training in internal medicine at Dalhousie. She also completed her interdisciplinary PhD on the topic of social vulnerability in older people.
Dr. Andrew is a geriatrician at the QEII Division of Geriatric Medicine, where she works with many people and their families & friends as they navigate the dementia journey.
Her research focuses on frailty and social vulnerability in relation to dementia, and she also studies frailty in relation to models of primary care and long-term care for older adults, vaccine effectiveness, and outcomes from infections including influenza, shingles and COVID-19.
Vanessa Nevin
Vanessa has been a board member since 2020. She comes from Sipekne'katik First Nation within Mi'kmaki. Vanessa is the Director of Health at the Atlantic Policy Congress of First Nations Chiefs Secretariat, leading a dynamic department that works to improve the health and wellbeing of First Nations through participation of First Nations in the planning, management and delivery of health programs and services. She has extensive experience working with First Nations communities and organizations across the nation. 
Vanessa obtained a Bachelor of Arts degree from the University of Victoria and completed many graduate courses for Royal Roads University's Master of Art program for Conflict Analysis and Management. She also had a Royal Roads University certificate in Negotiations, and an Aboriginal Trauma Certificate from the Justice Institute of British Columbia.
Vanessa loves nature, hiking, beaches, and her beautiful family.
Karen Nicholls (Policy Committee)
Karen has been a board member since 2021. She holds a Bachelor of Human Ecology and a Bachelor of Arts (Criminology) and is currently the Interim Director of Policy and Planning Frailty and Elder Care Network with Nova Scotia Health Authority. Originally from Northern Ontario, Karen settled in Halifax with her husband, Todd, and their three daughters in the early 1990s. Karen's father, Stan, was diagnosed with dementia and she can offer personal insights into the caregiving journey and its multiple phases.
While raising her children, she was very active in numerous volunteer activities including Martock Ski Race Club, Heart and Stroke Foundation, St. Margaret's Bay Animal Hospital, and was a parent volunteer within the education system for many years. Karen is a runner and spinner and loves all animals big and small and greatly enjoys long hikes with her Bernese Mountain Dog, Penny.