Annual Conference
Each year, we bring the Nova Scotia dementia sector together for a dementia care conference.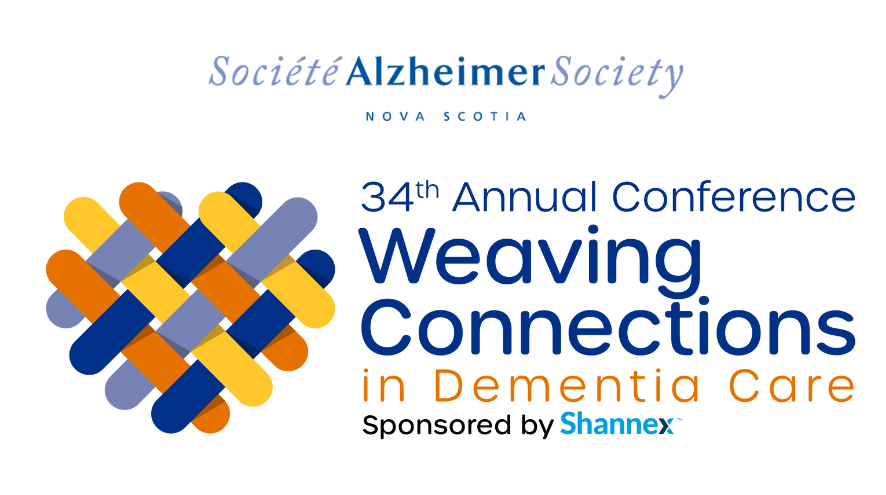 Weaving Connections in Dementia Care
Thursday, October 26 from 8:30 AM - 4:30 PM
Join colleagues across the dementia care sector for a day of Weaving Connections in Dementia Care. Our conference offers a prime opportunity to weave ideas together and build new connections to strengthen the sector. Gather with us in person at our NEW VENUE, the Delta Hotel in Dartmouth, or join our virtual livestream. 
This year, we'll start off with some big-picture reflections drawing on the wisdom of the audience (you!) in conversation with leaders from across the sector. Throughout the day, we'll take a deeper dive into timely topics that we are all navigating, like delivering trauma-informed care and facilitating climate emergency preparedness.
Embodied Labs - reserve a seat now! Join us in person for a unique experience made possible by Nova Scotia Health Continuing Care. Behaviour Resource Consultants will lead Embodied Labs on Alzheimer's Disease and Lewy Body Dementia. These small-group immersive educational experiences help people understand and better empathize with people who are experiencing neurocognitive disorders. Space is limited. Get your in-person conference ticket now and reserve a Lab seat before they're gone!
Whether in person or online, we look forward to seeing you this fall!