Annual Provincial Conference
read
Each year, we host a conference where healthcare professionals, care providers, educators, researchers and students can exchange the latest on research and dementia care in Nova Scotia.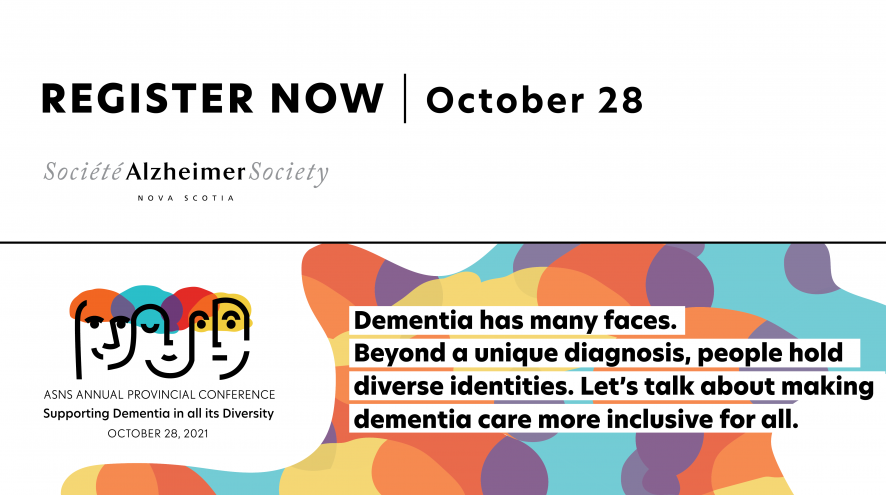 Supporting Dementia in all its Diversity
EARLY BIRD REGISTRATION CLOSES AT MIDNIGHT ON FRIDAY, SEPTEMBER 24!
Be sure to register for our annual provincial dementia care conference  
taking place Thursday, October 28, 2021. 
For $25 (early bird price, regular rate of $35 applies after September 24), enjoy a day jam-packed with curated educational content and opportunities for exchange with fellow attendees, speakers, ASNS staff and sponsors.  
This year, the conference will be delivered through a friendly,  
interactive virtual platform with LIVE speakers! 
Join us for a day exploring: 
Intersectionality in dementia care and research 
Supporting rare or complex dementias 
Dementia inclusive communities 
See the full conference program here.
Sponsorship
We offer a variety of sponsorship and exhibitor opportunities for our annual provincial conference. See this year's sponsorship package here.
For more information, please contact Denise at [email protected] or 902-422-7961 ext. 241.