Caregiver Support Groups
The Alzheimer Society of Nova Scotia offers a network of Caregiver Support Groups.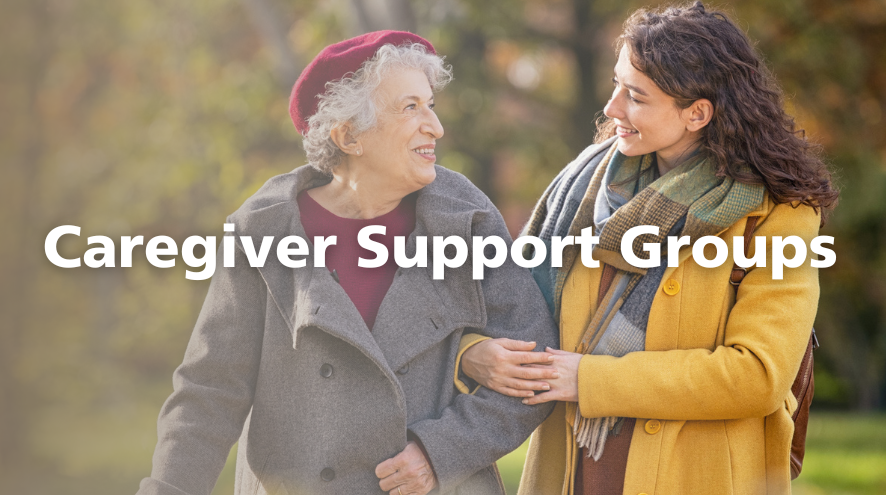 Please call our Dementia Helpline at 1-800-611-6345 for further information and to register.
Caregiver Support Groups
Caregiver Support Groups are safe places for people in caregiving roles to come together regularly for mutual care and support. These confidential groups provide space to talk, listen and share information, tips and strategies. Groups are facilitated in a non-judgemental, respectful atmosphere – a place where others understand what you are going through and help you realize you are not alone.
"The session yesterday was healing for me. This had a lot to do with your skilled feedback. I felt listened to. I felt vulnerable but in a safe place to share. Very thankful I was part of it." - Support group participant
These groups are for care partners. For programs for people living with dementia, visit our Programs & Services page.

Groups are available both in-person and online.

There is no cost but registration is required.

Caregivers Nova Scotia offers support groups in French. Learn more here.
Virtual Groups
2nd Monday of the month, 10:30 AM
2nd Monday of the month, 7:00 PM – Young Onset
3rd Wednesday of the month, 10:00 AM
1st Thursday of the month, 7:00 PM
2nd Tuesday of the month, 7:00 PM
In-Person Groups:
Dartmouth: 2nd Friday of the month beginning in June at 9:30 AM
Halifax: 1st Tuesday of the month at 3:30 PM
Halifax: Veteran's Memorial Building - 3rd Tuesday of the month at 6:30 PM
Lower Sackville: 1st Tuesday of the month at 6:15 PM
Yarmouth: 1st Thursday of the month at 1:00 PM
Pictou: 3

rd

 Thursday of the month at 7:00 PM
Chester: 1st Tuesday of the month at 6:30 PM 
Truro: 3rd Thursday of the month at 1:00 PM 
Tantallon: 3rd Tuesday of the month at 6:30 PM 
Sydney: 2

nd

 Wednesday of the month at 1:00 PM 
Berwick: 3rd Tuesday of the month at 10:00 AM 
Kentville: Last Tuesday of the month at 1:00 PM 
Fall River: 1st Wednesday of the month at 7:00 PM 
Bridgewater: 3rd Monday of the month at 6:30 PM