First Voice Perspective: InfoLine
Nova Scotia
read
"Someone else understands. Because you can talk to a lot of people, and everyone has an opinion, but unless they go through it, they don't understand."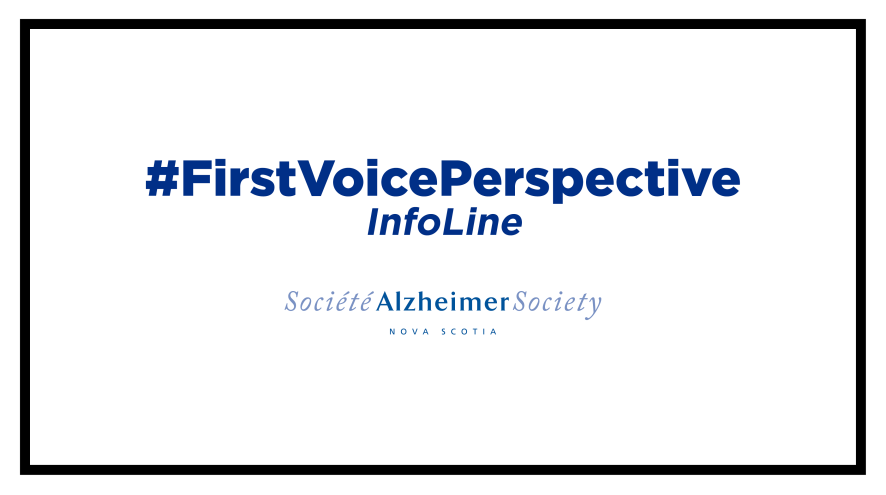 January is Alzheimer Awareness Month, and this year some of our clients will be sharing how the support of the Alzheimer Society of Nova Scotia (ASNS) has helped them on their dementia journey. We hope that these stories will encourage other people to reach out to us as early as possible, so that they can also receive the support they need.
Cheryl French was referred to us through the Sydney Geriatric Clinic four years ago when her mother was diagnosed with dementia. Since then, she's been receiving ongoing support through InfoLine.
"I had never dealt with dementia before," says Cheryl. "I guess I was kind of in shock. I didn't know where to go, I didn't know enough about it. I made the phone call and I ended up talking to Beth, and she was really a godsend."
InfoLine is a confidential telephone support line with knowledgeable and caring staff.
"She would send me information, she would listen," says Cheryl. "Right up until I had to put mom in the nursing home, she was one of the first calls I made for help."
Our InfoLine staff can provide you with information about dementia, educational materials, registration for our programs, connection to community-based services, and ongoing individualized support.
"It's the moral support that is the biggest comfort," says Cheryl. "Someone else understands. Because you can talk to a lot of people, and everyone has an opinion, but unless they go through it, they don't understand."
You can get connected to our InfoLine service through physician referral, or by calling us yourself. Even if you haven't been diagnosed with dementia but have concerns about memory loss, we're here to help you.
"Take advantage of every support you can, and the biggest thing is reach out," says Cheryl. "Ignorance is not bliss. You really do have to educate yourself and get prepared."
InfoLine is available toll-free across the province. You can call us at 1-800-611-6345 and start receiving the support you need today.