Anything for Alzheimer's
read
Anything for Alzheimer's makes it easy for you to fundraise by taking your unique idea and making it a success.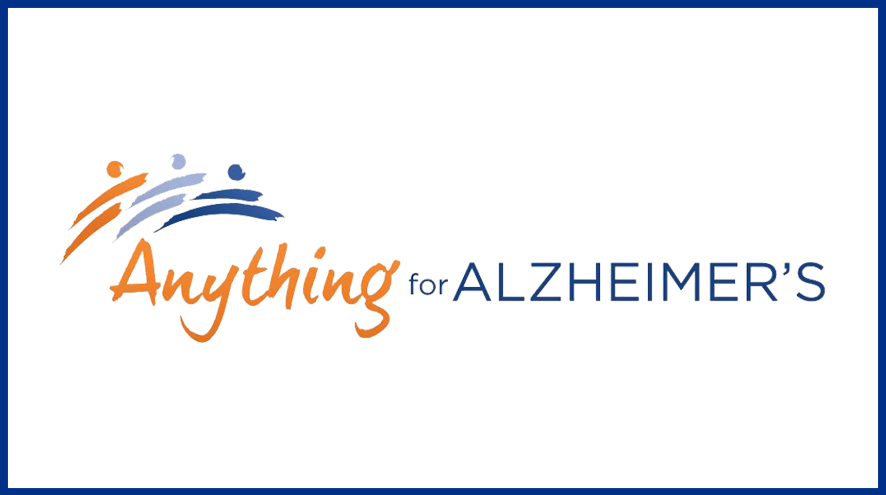 Anything for Alzheimers
All year, across the province, Nova Scotians take on the rewarding role of hosting fundraisers on behalf of the Alzheimer Society of Nova Scotia. Now YOU can be a fundraiser too! Anything for Alzheimer's makes it easy for you to fundraise by taking your unique idea and making it a success. For the 17,000 people in Nova Scotia living with Alzheimer's disease and other dementias, you will provide Help for Today. Hope for Tomorrow…® AND do your own thing in your own unique way. It just takes a little creativity, some planning, and the desire to make a difference in the lives of people affected by dementia. And we are always here to help!
Have questions? We have answers!
Getting Started
To get started, download our handy fundraising guide and fill out the Registration Form. Fax, mail or email the Registration Form to: Dawn Kehoe Coordinator, Community Giving.
Choosing the type of fundraiser you want to host, is up to you and depends on your time and ability. We want this process to fun and rewarding, so anytime we can help, we will.
Frequently Asked Questions
Top Five Questions and Answers for the fundraiser
I want to become a fundraiser for the Alzheimer Society of Nova Scotia, where do I start?
Please fill out the registration form and fill and send it to Dawn Kehoe. Once the application is complete and faxed to 902 422-7971 or emailed to [email protected], we will be in touch.
Where does the money I raise go?
The Alzheimer Society of Nova Scotia (ASNS) consists of a variety of programs and services to help those living with Alzheimer's disease or other dementias through information, support and education.
All the money that is raised in the province stays in the province. The money that is raised through a third party fundraiser will go towards services such as: the toll free Alzheimer InfoLine to offer support and guidance to families, support groups across the province and a resource library that offers a wide variety of information for caregivers and persons living with dementia.
Does the Alzheimer Society provide volunteers or staff for my event?
No. ASNS has a very small but dedicated staff and cannot guarantee volunteers or staff at your event. If you would like a representative from the Society to speak at your event, we will do our best to arrange for a staff member to be present according to availability.
Can I use the Alzheimer Society logo on my promotional materials?
Yes. However, all documents with the ASNS logo must be approved by the Society prior to being sent out.
What do I do with all of the collected money?
Please drop the money off to the Alzheimer Society of Nova Scotia and a staff member will give you an unofficial receipt. Or you can mail funds to:

Alzheimer Society of Nova Scotia
2719 Gladstone Street, Suite 112
Halifax, NS B3K 4W6
Weddings
Weddings are a special time to celebrate and make memories with family and friends. It is also a time to remember those who cannot be with you. The Alzheimer Society of Nova Scotia can help you celebrate your missing loved one at your wedding.
Instead of creating wedding favours for each guest, why not make a donation to the Alzheimer Society? We can send you Forget Me Not seeds or customizable cards for each place setting, to let your guests know that you have made your day extra special by remembering a loved one.
Work and school
From casual days to lunch time bake sales, we spend a lot of time at our workplace so why not make it more meaningful by hosting a fundraiser that everyone can participate in. And don't forget to ask your employer for a matching donation.
Whatever type of fundraiser you choose, just remember that we can provide you with an online fundraising page. Online fundraising is proven to be the most effective method of fundraising, especially when partnered with social media.