Volunteer
read
Volunteers are the lifeblood of the Alzheimer Society. Whether you have just a bit of time or want to volunteer on a regular basis, there are a number of ways you can help.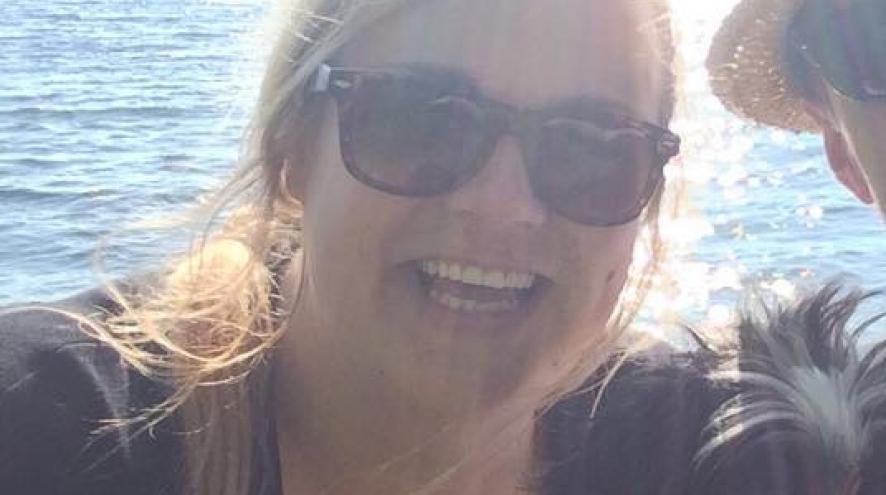 To learn more about volunteering, please contact Marilyn MacMullin, Coordinator, Volunteer Engagement:
You want to make a difference. And we need your help.
Volunteers are the lifeblood of the Alzheimer Society. We have many volunteers across the province who work in many ways to help those affected by Alzheimer's disease, their families and caregivers, and the Alzheimer Society of Nova Scotia office. Whether you have just a bit of time or want to volunteer on a regular basis, there are a number of ways you can help.

Here are a few examples that might fill a need at the Alzheimer Society and may appeal to your interests:
Offer your time
Offer your skills
Write for our newsletter In the Loop.
Help with displays / public education sessions.
Caregiver Support Group Facilitators are needed across the province.
Join our Speakers Bureau and seek out opportunities to present educational sessions.
Get involved today! Fill out our volunteer application form.
Meet Our Volunteers
Josie Erlach
Everyone has their own reasons for wanting to donate their time and we asked Josie Erlach why she donates hers. Josie has been volunteering for about 6 years and is simply happy to help out, in any way she can. Josie is committed to the cause! She has no plans of stopping anytime soon, in fact, she would rather use her free time to help out than sit at home, watching TV.
Volunteering with ASNS has its perks for her too though. She works with people who are living with Alzheimer's so it's valuable for her to spend her free time here. Not only does she help us, but she is able to use that time to learn more about Alzheimer's and dementia as well.
Josie has learned other things over the years as well and that includes how important it is to be flexible as a volunteer. Mostly she helps around the office, preparing mail outs, folding t-shirts or sorting surveys but she has also been known to don the Hali Derby duck costume and participate in events around the city. Not just anyone is willing to dress like a duck for free and likes it!
As far as other types of work she likes, well, Josie is as agreeable as they come. She likes it all. She prefers being out at big events but she likes the office work too. Others may find it boring but she wants to stay busy so it suits her just fine (remember, she doesn't want to sit at home watching TV!).
No matter the type of work she's doing, Josie enjoys spending her time at ASNS and feels that anyone who is looking for an opportunity, should jump at any chance to get involved. When asked if there was anything we could do to make her time more enjoyable her answer was simple: "Nothing. Everybody's great." With a positive attitude like that, who wouldn't want this dedicated volunteer on their team?
Frances Waller
Frances Waller has been volunteering for most of her life. When her and her family made the move from England to Canada, she started donating her time to the church and then her local library. From there, she discovered just how much she enjoyed helping out and giving back to her community.
With these positive experiences behind her, she found herself making a real career out of donating her time. Frances spent 15 years volunteering with Red Cross, doing blood donation recruitment and clinic registration. She also spent 12 years volunteering with the RCMP. She remembers her time at both places fondly.
Following a few personal changes, Frances found herself at the Alzheimer Society of Nova Scotia, coming in on Tuesday mornings. Mostly, Frances helps prepare packages for conferences or stuff envelopes but she's open to any type of office work, especially if it has a social element.
She has been here with us for a little less than a year and has no plans of giving it up. In fact, in the future she would like to dedicate even more time to volunteering and keep doing it as long as she is able to!
When asked what Frances would say to someone who was considering volunteering, she said she would very happily tell them to "DO IT!"… So you heard her folks, it's time to give volunteerism a chance. Like Frances, you may find it to be an incredibly satisfying experience.
National Philanthropy Day® (NPD)—November 15—is the day that thousands of people around the worldcome together to put action into the word Philanthropy and recognize the change that has been brought to our communities.
Last week, we celebrated a few of the many Philanthropists that help us make a difference in the lives of the 17,000 Nova Scotians living with dementia. The ASNS staff surprised these people at the either their homes or their work places with Tim Hortons coffee and hot chocolate and a barbershop quartet!