First Voice Perspective: Shaping the Journey
Nova Scotia
read
"Shaping the Journey gave me and Doug information about how this is going to look in the long run."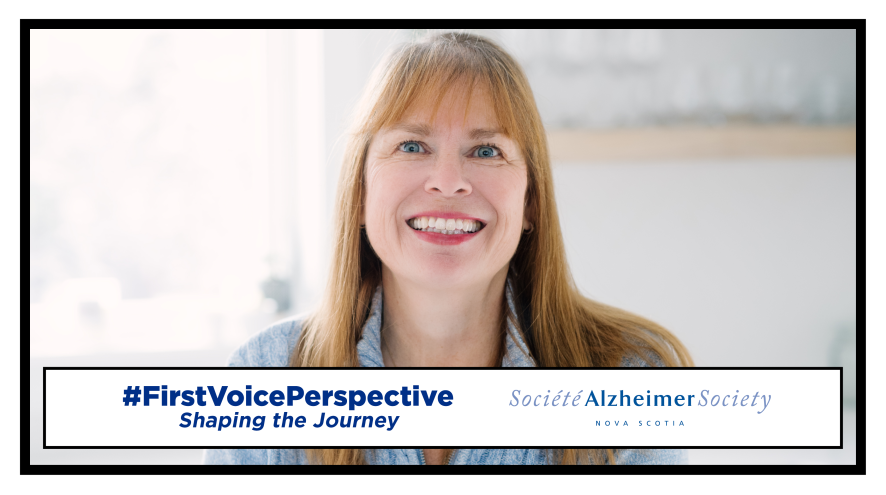 January is Alzheimer Awareness Month, and this year some of our clients will be sharing their stories and how the support of the Alzheimer Society of Nova Scotia (ASNS) has helped them in their dementia journey. We hope that these stories will encourage other people to reach out to us as early as possible, so that they can also receive the support they need.
Ann Sheree Reynolds and her husband, Doug Reynolds, were referred to us by their care practitioner when he was diagnosed with dementia last year.
"It felt a bit like a life preserver," says Anne Sheree of being referred to ASNS. "You're floundering in all this new information that in essence changed our trajectory and plans. Everything looked radically different. At that point I was looking for anything that helped flesh out what this new part in our lives would look like."
Ann Sheree and Doug were quickly enrolled in Shaping the Journey, a program for people with dementia and their care partners to learn about the disease and receive facilitated peer support. The program is offered in partnership with Nova Scotia Health and provides an evidence-based education from knowledgeable, professional staff in a supportive environment.
"All our diagnoses were different," says Ann Sheree, speaking on connecting with other program participants. "But what we had in common was we were now facing an uncertain future about what the next steps looked like."
Due to pandemic restrictions, they participated in Shaping the Journey virtually via Zoom. The virtual program was so well received that we'll continue to offer it as an option along with in person when we're able to.
While we're very hopeful that we'll be able to offer our programs in person again this year, we also hope that our current virtual format doesn't deter anyone that needs our help from contacting us. And Ann Sheree agrees:
"Support is 100 per cent needed, and in these uncertain times you need to get that support in a timely manner," she says. "And if it means virtually and not in person, I will strongly encourage you to overcome your hesitation."
At ASNS, it's our goal to be there for every Nova Scotian on the dementia journey. And while it's never too late to reach out to us, it can make a huge difference when you get support as soon as possible – as we see with Ann Sheree and Doug.
"Shaping the Journey gave me and Doug information about how this is going to look in the long run," says Ann Sheree. "Timely information is critical to helping you come around a little faster than if you delay the process… The longer that time goes on there may be a tendency to focus on what's not going right than what you can manage."
If you need support, please don't hesitate to connect with us. Ann Sheree and Doug were referred to us by their care practitioner, but a referral isn't necessary. Even if you haven't received a diagnosis but have your concerns, we're here to help. You can call us toll-free at 1-800-611-6345.