Engaging People Living with Dementia in Meaningful Activities
Nova Scotia
read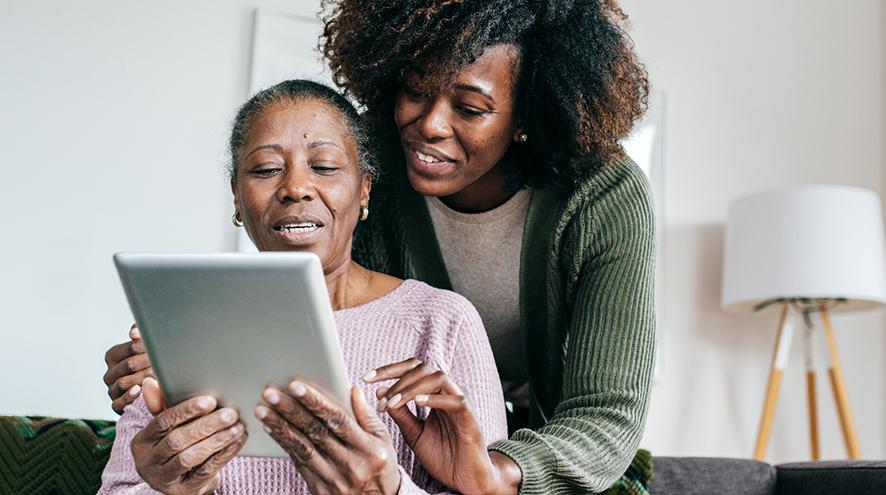 Helping to keep people living with dementia engaged and active can be challenging at the best of times, but throw in a winter storm or a global pandemic and those regular go to's can get stale rather quickly. 
We've put together a list of creative online and offline ideas to keep you and your person with dementia involved and connected during this trying time. Many of these can be used throughout most of the stages of dementia, just remember to adjust activities as the disease progresses.
Online Options:

 
Online puzzles

 – there are lots of good websites like

 jigidi.com 

that let you find pictures to match interests and ability and even create your own puzzles from your photos. Some sites like 

jigzone.com 

let you choose how many pieces your puzzle will be.

 

Colouring

 websites –

 website such as 

thecolor.com

 

let you colour pictures online. Sites such as 

crayola

 

let you download and print pages to colour. 

 

YouTube videos 

– search up funny animal videos, classic tv shows, or favourite musical performers or songs.

Online games –

 look for something that matches the person's interests and abilities. Options such as solitaire are available at 

solitr.com

 

Video calls 

–

 schedule video calls so they can speak with their family, friends, and others. FaceTime, Facebook Messenger, Google Duo, and Whatsapp are some options.

 

Virtual travel 

–

  

While regular travel may be off the cards for the foreseeable future, virtual trips are available to everyone with an internet connection:
Offline Options:

 
Is Technology not really your thing? There are other offline ways to stay engaged at home.
Sorting and organizing activities:
Sorting playing cards, by suit or by number

Reorganizing a utensil drawer

Unraveling a wool sweater for recycling or balling yarn

Polishing the silverware

Sorting clothes, laundry or fabric by colour, size etc.

Untying knots (a dozen sailor's knots for example)

Cutting squares of old clothes to make a patchwork rug or quilt
Spiritual Activities can bring a sense of comfort and peace in a time of stress or unease. 
Sacred Music - singing or playing recordings of favourite hymns.

Listening to services on the TV, radio or online.

Reading aloud to or yourself from devotionals or books of fait.

Start or continue a journaling practice, perhaps using gratitude as a theme.

Try Guided meditation using an app such as headspace.com  
Reminiscing through old photo albums, working a crossword puzzles together by asking the clues out loud, talking about trivia questions from that old board game, or folding paper airplanes or simple origami shapes are all great way to keep engaged when we can't get out.
Remember, the goal is to enjoy the activity, pass the time and weather this storm – not to check items off a list. These suggestions are just the tip of the iceberg. Enjoy yourselves, be creative, and most importantly have fun!
Sources:
Alz UK Blog 
Goldencarers