Ennis Sisters Teaming Up with Alzheimer Society
read
The Ennis Sisters are some of the most talented musicians to come from Newfoundland & Labrador.  Their unique musical style gathers crowds from near and far. Their personal experience with dementia has motivated them to help others. They are committed to raising awareness and to be champions in encouraging others to seek help and support.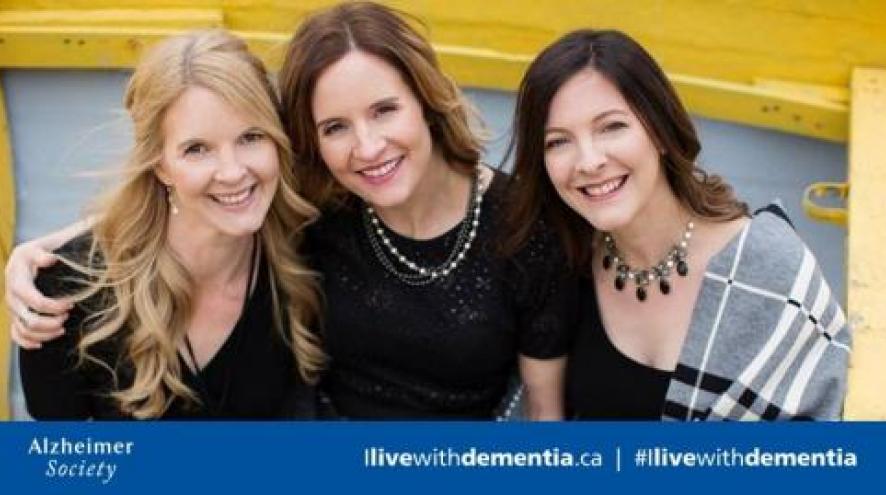 The sisters recently released a new song, California Wine, in honour of their Dad; "their hero" who passed away from Lewy Body dementia in the winter of 2018. The video was created in partnership with the Alzheimer Society and captures the essence of the dementia journey and for both the person diagnosed and their caregiver. Watch their new video by clicking here.
Dementia is a community disease – it affects 17,000 Nova Scotians. The Ennis Sisters strongly believe that we can all play a role in supporting the individual and the caregiver. "We became involved with the Alzheimer Society because we want to change the perceptions of the disease", said the Ennis Sisters.
The Ennis sisters believe that this is not a disease you should experience alone. "We want to empower people to tell their stories and to link to the programs and services of the Alzheimer Society. The hope is that the community will join us in our support to the Alzheimer Society and register for the IG Wealth Management Walk for Alzheimer's."