I walk for Yiayia
read
My family and I walk for Alzheimer's every year to raise awareness and funds in honour of my grandmother, Polytimi Tsilivis.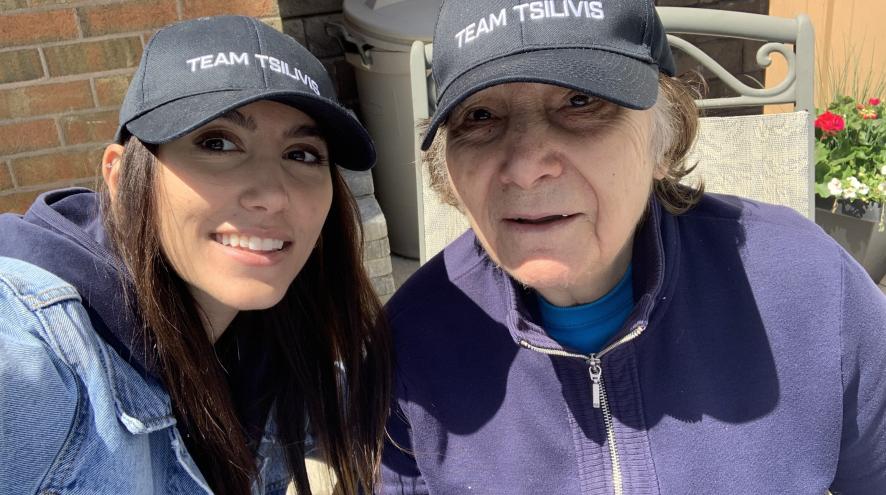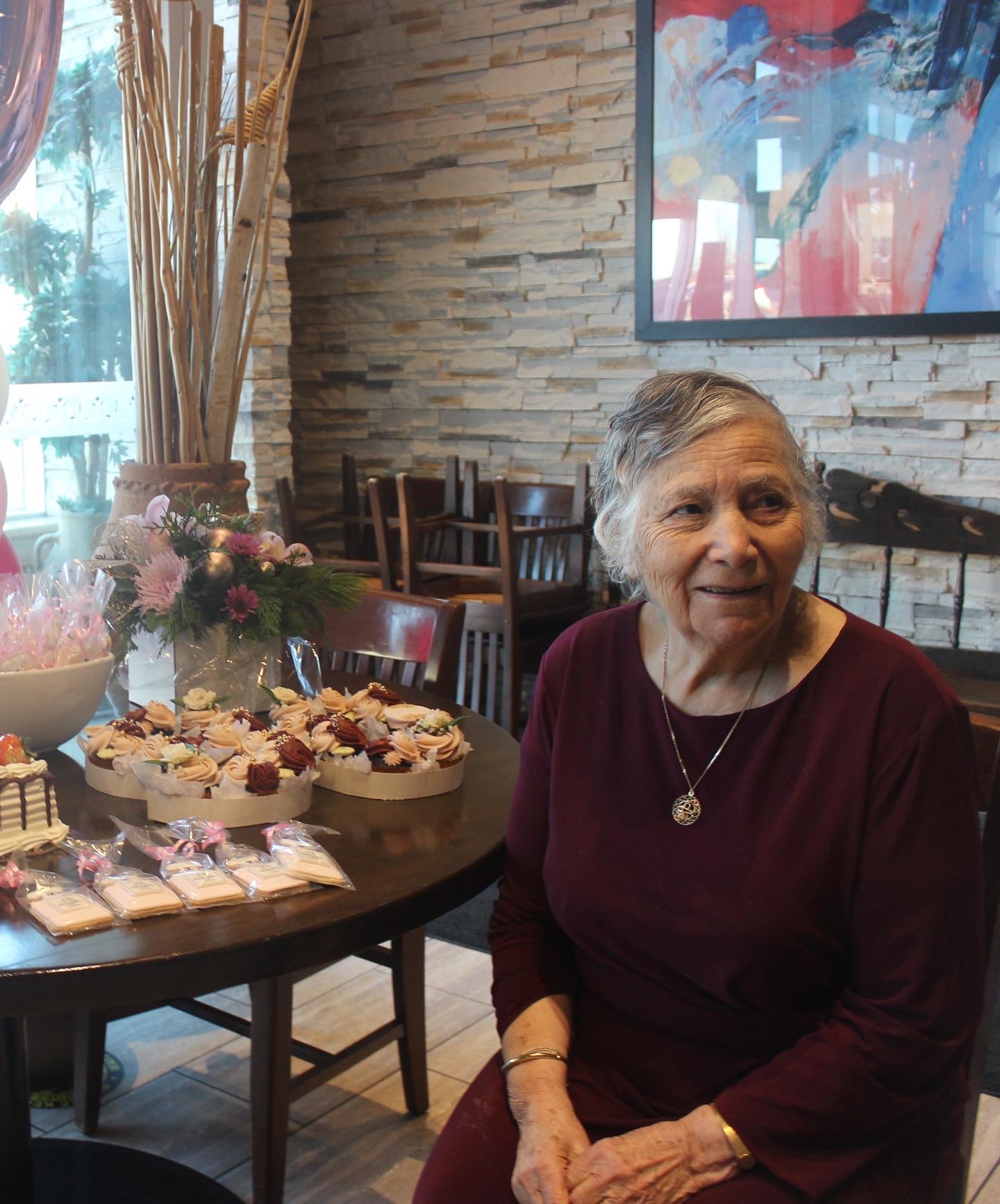 Yiayia has an infectious laugh and is one of the loudest voices whenever we sing Happy Birthday. Polytimi Tsilivis, my grandmother who I am named after, has always been a short, but sassy lady who is unafraid of telling us how she really feels. She was born in Greece in 1931 and immigrated to Canada with my late grandfather in the 1960s. Together, they had one son, my father. 
I began suspecting Yiayia had Alzheimer's after she returned from her trip to Greece in 2010 and couldn't remember simple details of her trip and would repeatedly ask the same questions. Concerned, I convinced my dad to take her to the doctor.
She was officially diagnosed with Alzheimer's disease in 2011. 
Receiving the diagnosis was scary. No one in my family knew anyone who had Alzheimer's disease and we were unsure of how quickly it would progress. I noticed that my father was nervous to tell people about her diagnosis because he wasn't sure how they would react. My dad's hesitation to talk about Alzheimer's disease is what drove me to find the Alzheimer Society. I made it my mission to get as much information as possible about the disease so he wouldn't feel like Yiayia was being stigmatized. Over the years, we've attended numerous sessions and webinars hosted by the Alzheimer Society and naturally, my family decided to start participating in the IG Wealth Management Walk for Alzheimer's in 2014.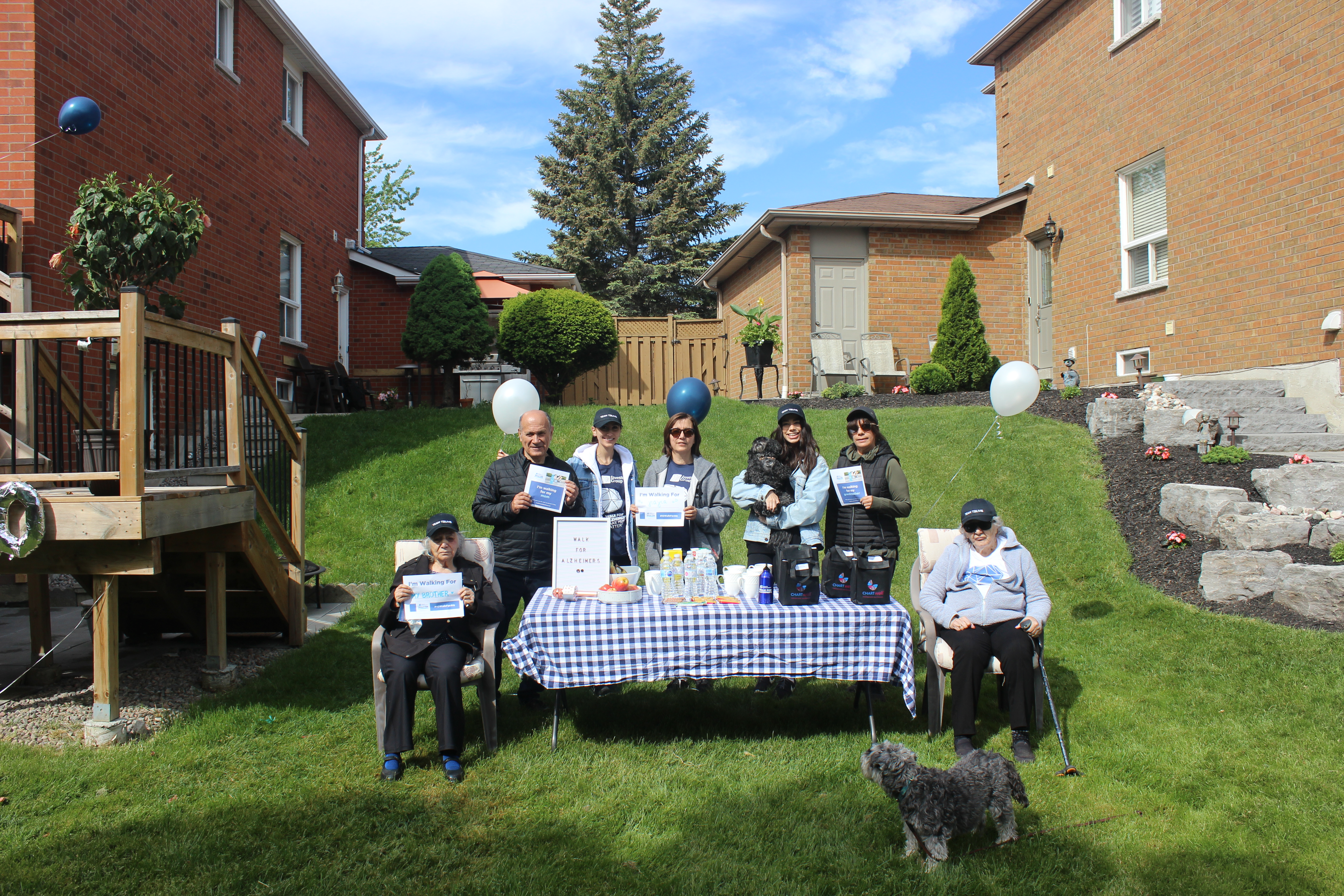 Yiayia began participating with us in 2015 in honour of her brother, Christo, who also has Alzheimer's disease and started participating "Poly-style"—walking 300 meters until she finds a bench and waits for us to get to the end so she can cross the finish line with us. My dad has since adopted the "Poly-style" of walking, too. 
Over the last two years, because of the pandemic, we have recreated the walk in our backyard that we share with my cousins and wear matching black baseball caps that say "Team Tsilivis". We start off with speeches (Yiayia always thanks everyone for walking), snacks, stretches, the walk, and then more food. 
We are so excited to participate again in this year's IG Wealth Management Walk for Alzheimer's and will be trying to think of new ways to fundraise to support the Alzheimer Society as the Alzheimer Society has helped us realize that we aren't the only ones struggling with this disease and has given us the support and resources we need to support her and show us that we're not alone.
You can visit walkforalzheimers.ca to register individually or form a team and raise funds to support more than 260,000 Ontarians living with dementia.