Craft your own Thankful Turkey
Ontario
Make a thankful turkey and talk about gratitude with this cute Thanksgiving craft. 🦃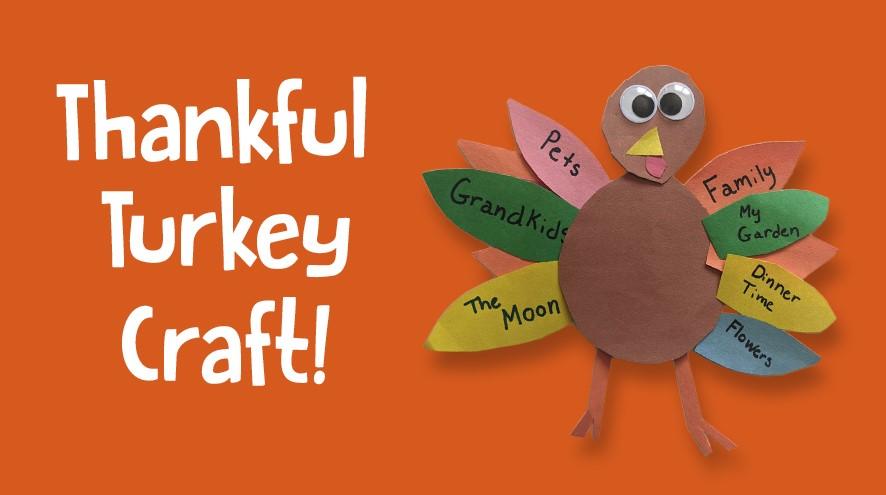 What are you thankful for?
Not only is it fun for the seniors to make, but it gets them thinking about things they are thankful for while keeping their hands and minds active.

Each feather can be written with a word or phrase. Another nice tradition is to have a feather at each person's place setting, and then each person can write what they are thankful for, and the feathers can then be added to the turkey.
This turkey is made from construction paper but you can use any supplies needed from around the house.