Where does your money go?

read
Your donation to the Alzheimer Society of B.C. ensures crucial programs and services, supports research into the causes and cures, and influences public policy to reflect the issues and realities of people affected by dementia.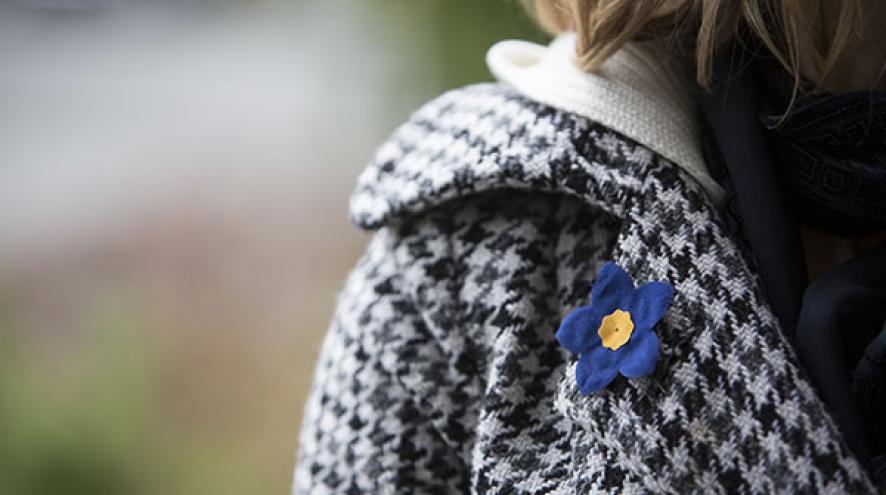 Make a secure online donation using one of the following forms:
Support and information resources:
The Alzheimer Society of B.C. provides reliable information that helps people cope with Alzheimer's disease and other dementia. It is the only province-wide non-profit organization dedicated to helping anyone concerned with or facing dementia have the confidence and skills to maintain a quality of life.

Through our website, the province-wide First Link Dementia Helpline and Resource Centres located throughout the province, we offer support and resources for those who've been diagnosed as well as their caregivers and family, health professionals and the community.

Learn about other support and information resources available through the Society.
Programs and services:
The Alzheimer Society of B.C. provides a variety of programs and services for people with dementia, family members and caregivers.
Services include early stage and caregiver support groups, dementia education programs, webinars, lending libraries and newsletters, and the toll-free First Link® Dementia Helpline.
Dementia education:
The Society offers educational programs throughout the province to educate and empower people with dementia, their families and friends. Read more.
Webinars:
The Society presents regular webinars on a variety of topics related to Alzheimer's disease and other dementia. It's easy to participate, wherever you are in the province! Read more.
Support groups:
The Society support groups for family caregivers and for people experiencing early symptoms of Alzheimer's disease or dementia are available in communities throughout the province. Read more.
Research:
The Alzheimer Society of B.C. is committed to funding research into better treatments and to find the causes and a cure.

The Alzheimer Society in Canada funds a national research program, investing more than $3-million annually in research. Read more [link to ASC page here].
Advocacy and public policy:
Your donation supports the Society's advocacy efforts aimed at changing or influencing individual behaviour, public opinion, and government policy or law.
You can also become more actively involved. As a dementia advocate, you can join us by speaking up about the disease, drawing the public's attention to this important issue, and directing decision-makers towards a solution.

With your help, we can educate decision-makers about how to deliver high-quality care where and when it is needed. By focusing on our key issues, we can improve the dementia journey for individuals and families, and decrease the per person cost through deliberate action. Read more.
For more information:
For a more detailed break-down of how we spend the money we raise, please see our Annual Report.
To discuss your donation, please contact:
Lauren Fletcher
Senior Development Officer, Donor Relations
Phone: 604-742-4915
Toll-free: 1-800-667-3742
Email: [email protected]