Webinars
read
Learn about dementia from anywhere by participating in one of our live webinars – all you need is a computer, tablet or phone!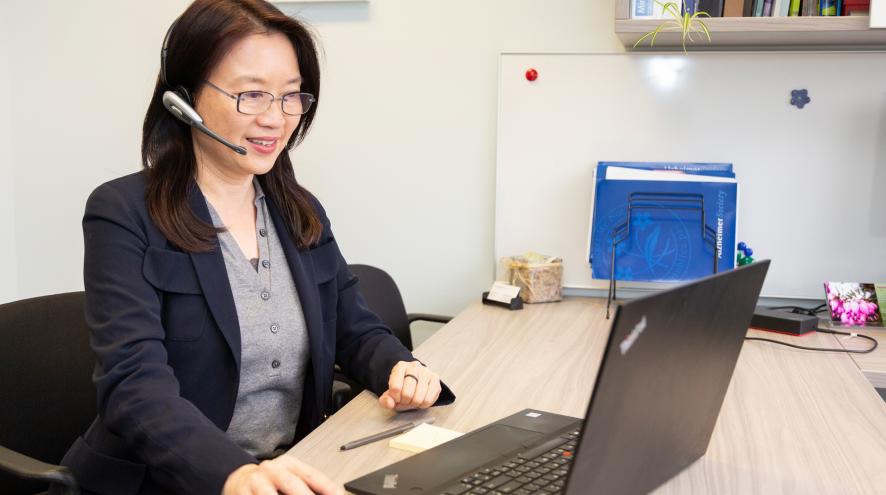 How to register
To participate, click on the webinar time that works for your schedule – you'll be provided with instructions on how to sign in. If you register at least 24 hours before a session, you'll also receive an email reminder.
If you have problems connecting to your webinar, please dial WebEx support at 1-888-469-3239. Press option 2 and then option 1 to reach support for WebEx meetings.
Upcoming webinars
Living safely with dementia
Wednesday, June 1 from 2 to 3 p.m PT
Explore how people living with dementia and their families can live
safely in the community.
Click this link to register or join

Focus on behaviour: Understanding behaviour changes
Wednesday, June 8 from 2 to 3 p.m PT
Learn practical strategies to better understand changes in behaviour
and respond in supportive ways.
Click this link to register or join

Research Ready: Physical Activity for your Brain and Mobility Health with Dr. Liu Ambrose
Wednesday, June 15 from 2 to 3 p.m PT
Join Dr. Teresa Liu-Ambrose to explore the importance of physical activity to brain health. Dr. Liu-Ambrose, PhD, PT, Professor, is a physical therapist and a Canada Research Chair at the University of British Columbia, Department of Physical Therapy. She directs the Aging, Mobility and Cognitive Health Laboratory as well as the Vancouver General Hospital's Falls Prevention Clinic. 
Click this link to register or join

Long-distance caregiving
Wednesday, June 25 from 2 to 3 p.m PT
Practical tips on providing meaningful caregiving support from a
distance. For caregivers. 
Click this link to register or join
You can also subscribe to receive regular webinar updates.
To learn more about other virtual education opportunities, click here.