Webinars
read
Learn about dementia from anywhere by participating in one of our live webinars – all you need is a computer, tablet or phone!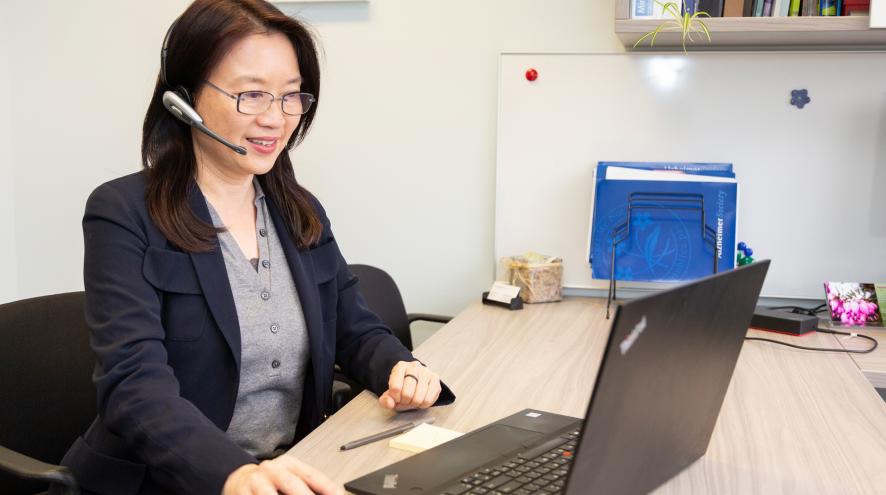 How to register
To participate, click on the webinar time that works for your schedule – you'll be provided with instructions on how to sign in. If you register at least 24 hours before a session, you'll also receive an email reminder.
If you have problems connecting to your webinar, please dial WebEx support at 1-888-469-3239. Press option 2 and then option 1 to reach support for WebEx meetings.
Upcoming webinars
Lived experience: Strategies I wish I'd known
Thursday, June 24, 10 a.m. PT (60 minutes)
Continue the discussion with people living with dementia who share some tips and strategies for living well with dementia.
**Please note the change in day and time: This special webinar is held on Thursday at 10 a.m.
Clink this link to register or join
Activities for warmer weather
Wednesday, June 30, 2 p.m. PT (60 minutes)
As the weather warms up and we move outside, explore the benefits of meaningful activities for families affected by dementia.
Click this link to register or join
Targeted strategies for dementia-related behaviours - Part Two
Wednesday, July 7, 2 p.m. PT (60 minutes)
Learn about specific strategies for responding to behaviours that dementia caregivers most commonly ask us about: aphasia (word salad), confabulation, anxiety and shadowing
Click this link to register or join

How to support a friend who has dementia or is a caregiver
Wednesday, July 14, 2 p.m. PT (60 minutes)
Practical tips on how to offer support to a person living with dementia, their caregiver or family. For the general public.
Click this link to register or join
You can also subscribe to receive regular webinar updates.