「關愛腦友記」電視籌款日 | Telethon for Alzheimer's
read
Learn more about the Telethon for Alzheimer's to be co-produced by Fairchild Television and the Alzheimer Society of B.C. to raise funds and awareness to support people affected by dementia in the Chinese community.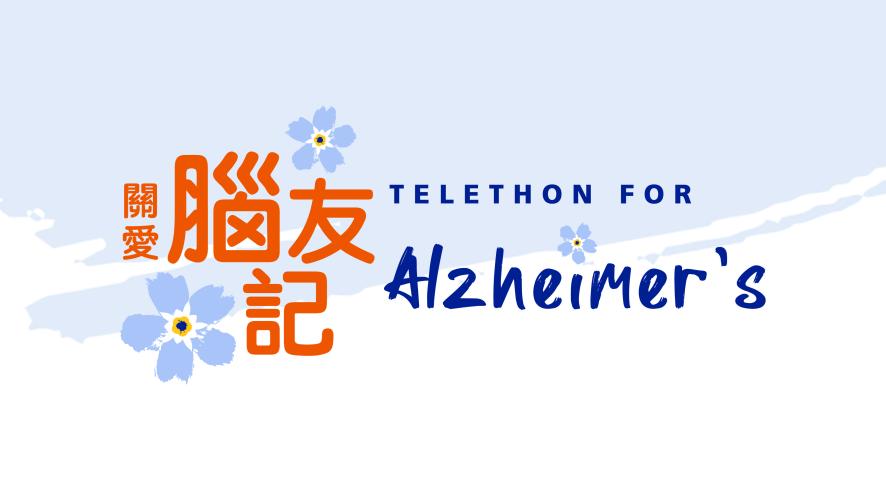 Please scroll down for information in English.
「關愛腦友記」電視籌款夜
在 2020 年,卑詩省阿茲海默症協會在新時代電視為全國超過 475,000 名華裔加拿大人播放了首屆的「關愛腦友記」電視籌款夜。而今年已踏入第三年,將於 11 月 5 日 (星期六) 播放節目。當晚將由張文謙和伍文嘉主持節目,並透過訪問、故事和影片為我們講述腦退化症的旅程和照顧者的分享。 
敬請留意活動資訊更新!
2022 Telethon for Alzheimer's
In 2020, the inaugural Telethon for Alzheimer's was broadcast on Fairchild TV to over 475,000 Chinese Canadians across the country. Now in its third year, the 2022 Telethon for Alzheimer's will take place on Saturday, November 5. Join our hosts Ricky Cheung and Manica Ng as they bring us interviews, stories and videos that describe the dementia journey and caretaker caregiver experience. 
Stay tuned for more information!