Fundraise and participate
Join or support one of the Alzheimer Society of B.C.'s many fundraising events and help raise money to help British Columbians affected by dementia.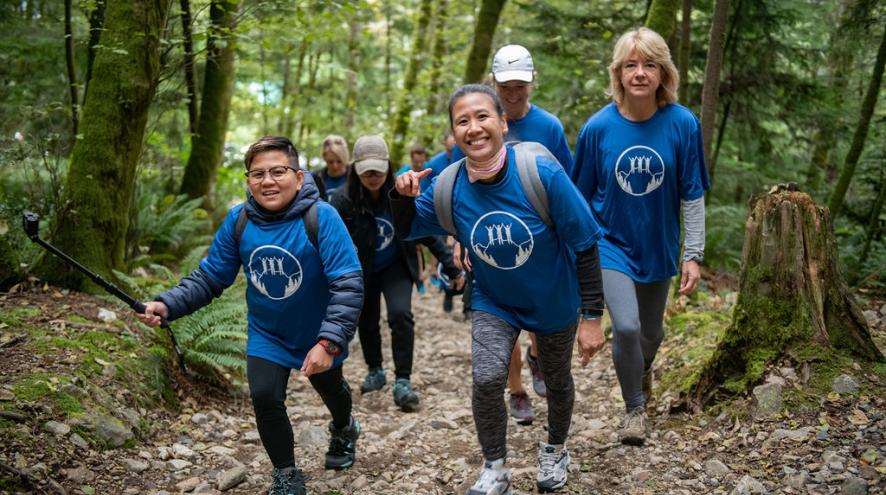 Browse the events below to find a way to support the Society that works for you!
Join our community of care
The Alzheimer Society of B.C. hosts a number of signature events throughout the year. The dollars raised at the events support the 70,000 British Columbians and their families who are affected by the disease. Your participation in our events makes a significant difference for those living with the disease through dementia programs and services in your local community.
Sponsor an event
Partnerships with local and provincial corporations, public and private foundations, service clubs and health authorities allow the Alzheimer Society of B.C. to continue helping anyone concerned with or facing dementia. Our programs and services give people the confidence and skills to maintain their quality of life as we continue to research the causes and a cure for the disease.
For more information, or to inquire about sponsorship opportunities, please contact us at [email protected] or by calling us at 1-800-667-3742.