Support for South Asian communities
read
We provide culturally-specific support for South Asian communities across B.C. in Punjabi and English.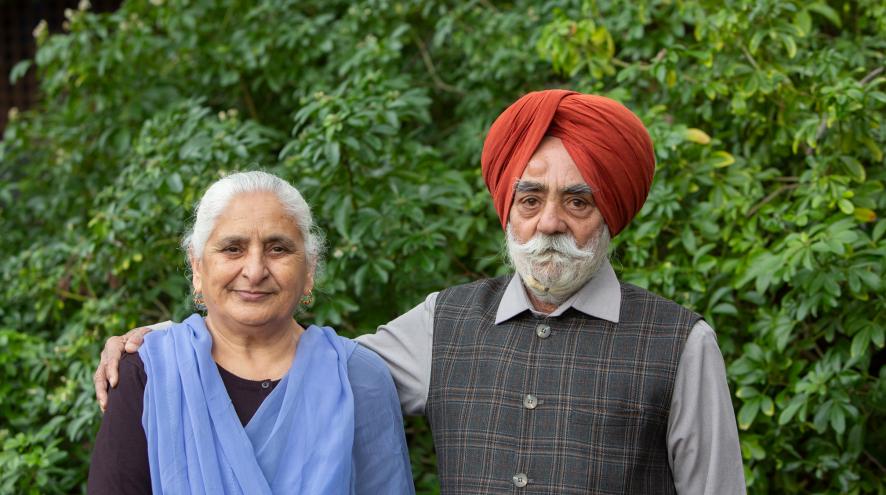 First Link Dementia Helpline
The First Link® Dementia Helpline is a resource for people living with dementia, caregivers, friends, health-care professionals or anyone with questions about dementia or memory loss. Get in touch with the Helpline, available Monday to Friday:
English at 

1-833-674-5003 (9 a.m. to 8 p.m.)

Punjabi at 1-833-674-5003 (9 a.m. to 4 p.m.)
Cantonese or Mandarin at 1-833-674-5007 (9 a.m. to 4 p.m.)
Webinars
We have a range of recorded dementia education webinars in Punjabi that are available anytime. Two of these video series, "Dementia friends" and "Getting to know dementia" are online at alzbc.org/3drAei1, and more videos will be added over the coming months.
Punjabi service drop-in
Our Punjabi service drop-in is an opportunity to ask questions and gather information on a variety of topics concerning dementia. Meet with an Alzheimer Society of B.C. Support and Education Coordinator to learn about the resources available while sharing common experiences with others.
Please note, due to COVID-19 we have suspended the Society's in-person activities for the next while - including our Punjabi service drop-in. In the meantime, for information about support groups in your area, please contact the First Link® Dementia Helpline see the First Link Bulletin for a list of upcoming dementia education and support programs in your community once they resume.