Dementia-friendly education
Dementia Friends are a core component of building communities that are more dementia friendly throughout our province. Learn more about our dementia-friendly education!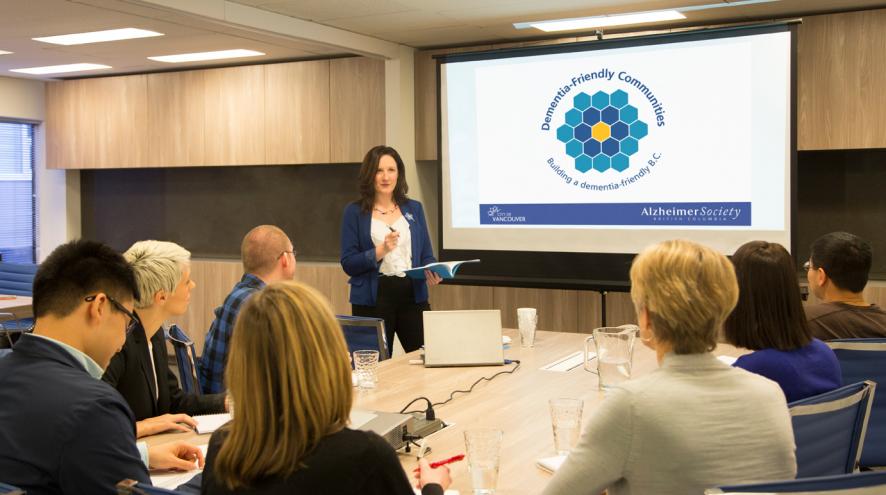 Contact the Society to organize a Dementia Friends workshop in your community at [email protected].
Dementia Friends education
As part of the Dementia-Friendly Communities (DFC) initiative, we offer in-person education workshops to municipalities, the professional sector, community groups and the general public. Through this education, we help community members:
Understand dementia and recognize when someone may be living with the condition.
Learn communication strategies
Know how to better support people living with dementia in their community
Our Dementia Friends education workshops complement the DFC initiative by working to reduce stigma, raising awareness and providing practical suggestions about supporting people living with dementia in the community.