About our organization
read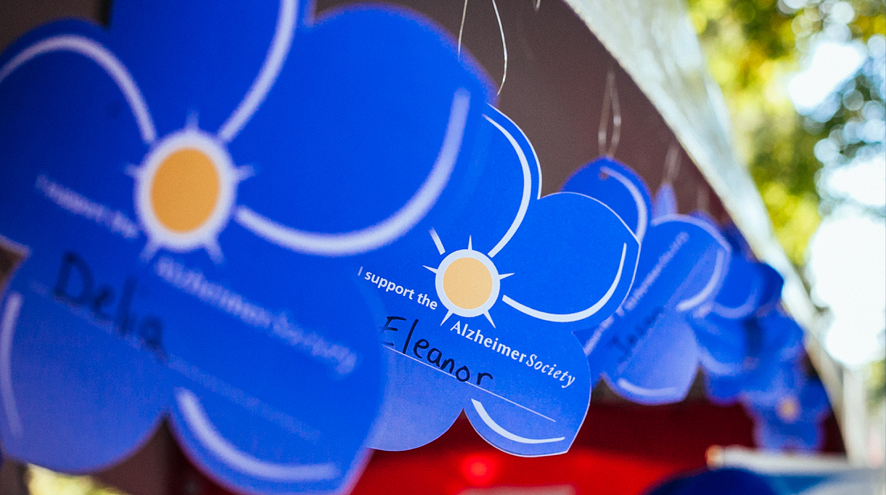 Our values and goals are incorporated into everything that we do at the Alzheimer Society of B.C.
Our vision
Our vision is a world without Alzheimer's disease and other dementias, and that world begins with a more dementia-friendly society, where people affected by dementia are acknowledged, supported and included.
Our mission
We ensure people affected by dementia are not alone, by educating and mobilizing a broader community of care around them, and supporting valuable research into the disease and people living with it.
Our core values
Core values are those fundamental values that we consider necessary to be held, nurtured and developed by the members, employees, directors and volunteers of our organization in order to be effective in achieving our goals.
Accountability and transparency: We measure our performance and follow a process of continuous improvement. We are wholly accountable for our actions and must account to our stakeholders for our use of the financial and human resources available to us.
Compassion: We provide caring and supportive assistance that recognizes and responds to the need for information, comfort and hope for the people we serve. We consider those individuals with Alzheimer's disease and other dementias and their families and caregivers to be our first responsibility and our primary focus.
Integrity and respect: We set for ourselves the highest and most exacting standards of honesty, trustworthiness and professional integrity in all aspects of our organization and carry out our work with the utmost respect for the dignity and the rights of the people we serve.
Leadership: We seek to bring progressive and creative ideas to all aspects of our organization and provide resources and support to enable those affected by Alzheimer's disease and other dementias to enhance their quality of life.
Teamwork: We work together to achieve our goals and ensure that our volunteers and staff are representative of the many communities we serve. Our volunteers are the key to delivering the most personal and responsive service possible through their commitment, generosity, service and friendship.