Vancouver Half Marathon & 5K
The Vancouver Half Marathon & 5K is a great way to get active while doing something meaningful for the community.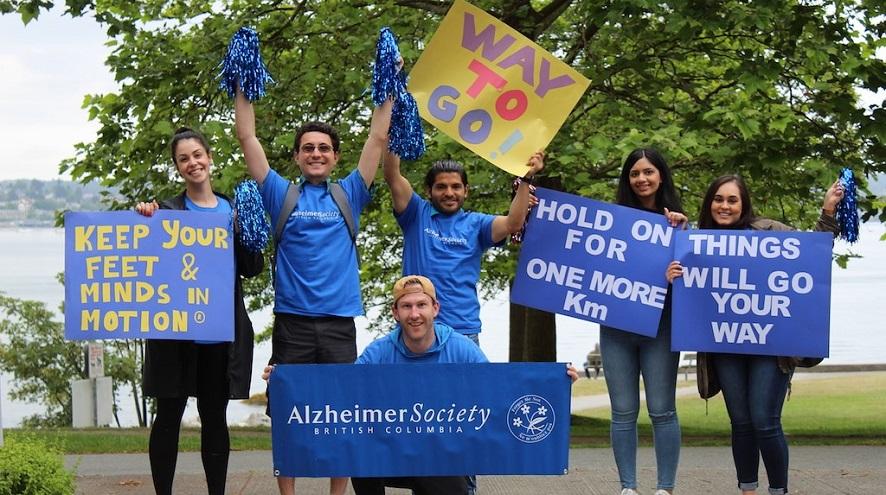 The Vancouver Half Marathon & 5K returns on Sunday, June 25. Participants can fundraise in support of the Alzheimer Society of B.C. Funds raised will help the Society achieve its vision of a world where people living with dementia, their caregivers and their families are acknowledged, welcomed and included – a truly dementia-friendly province. 
This year, you once again have the option to participate in person, virtually or both! The Vancouver Half Marathon & 5K is a fun way to kick off the summer season while making a difference for people affected by dementia. 
Join other participants on the scenic route from UBC along Marine Drive, as you take in the ocean views from Spanish Banks and end your route at the Museum of Vancouver. This is a family-friendly event – you can choose from the 21.1K, 5K, Kids Run (1K) or challenge yourself to the Threepeat (In-person 21.1K, Virtual 5K and Virtual 10K). 
The virtual component of the event is now active. Participate outdoors, on a track or treadmill from a remote location from anytime now until Sunday, June 25, 2023. Complete the full distance all at once or break it into smaller increments over several days! 
Be a part of our Society team and work towards a common fundraising goal in support of the Alzheimer Society of B.C. Gather your family and friends or enjoy a friendly virtual competition, all while raising funds for an important cause!  
Register today  to receive a souvenir t-shirt and so much more. 
The funds you raise will help provide vital programs and services for the estimated 85,000 British Columbians living with dementia while enabling research into the causes and cures of dementia. 
Thank you for your continued support! For more information about the Vancouver Half Marathon & 5K, contact Camila at 604-742-4925 or [email protected].