Become a corporate or community partner
With the help of our corporate and community partners, the Alzheimer Society of B.C. can hold the key to reducing the risk of dementia, improving quality of life for people affected by the disease and supporting research into possible treatments or cures.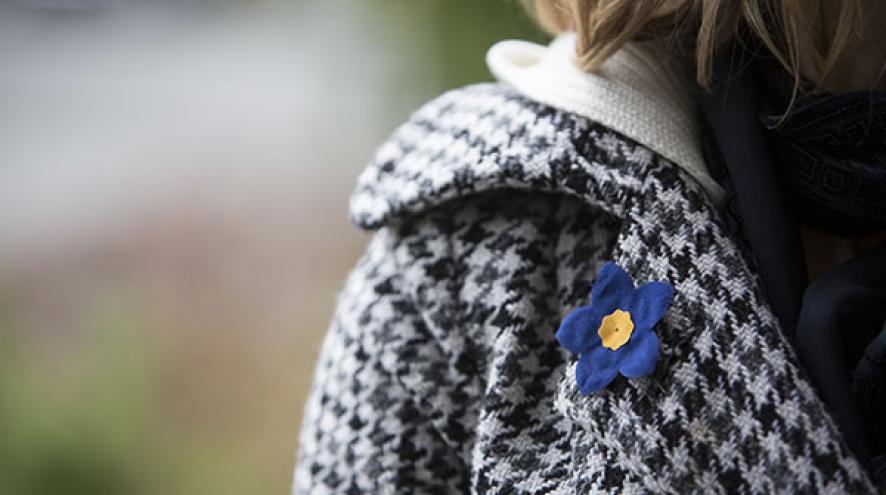 Through relationships with local and provincial organizations, public and private foundations, service clubs and health authorities, we're working together to help support anyone concerned with or facing dementia and educating and mobilizing a broader community of care around them.
Your organization can make a difference. Here's how:
Ask your organization to become a sponsor: There are many ways for your organization to support the Alzheimer Society of B.C. – through donations, volunteering or by sponsoring or participating in an event. To learn more about these partnership opportunities, please contact Janet Hutzul at 236-317-1751 or [email protected].
Learn about employee giving options: Giving to the Alzheimer Society of B.C. through your employer is a simple and effective way for you to support our mission. No matter how small your contribution, your efforts add up to make a difference in the lives of those affected by dementia. Making an automatic donation from every pay cheque is an easy way to show your support.
Participate in workplace giving programs: If your company has an annual corporate giving campaign, why not designate the Alzheimer Society of B.C. as your charity of choice? It's another convenient way to make a contribution through regular payroll deductions.
Host an event or rally a team: Get your coworkers together and form a team for one of our signature events – or host your own! Check out our fundraising events section to learn about upcoming events and ways you can get involved.
Ask about matching gifts: Some companies will match gifts made by an employee to the Alzheimer Society of B.C. Find out if your company has a matched donation program and double the impact of your gift! Matching gifts are a great way to make the most of an employee's support.
Ask your service club to add the Alzheimer Society of B.C. to its community donations program: Making a gaming grant fund donation from your service club is a great way to help people affected by dementia in your community. To designate the Society as one of your service club's charities of choice, please contact Laura Siberry at 778-746-2024 or [email protected].
Learn more about where your money goes.
Learn about other opportunities to get involved.
For more information, please contact:
Janet Hutzul
Corporate Partnerships Officer
Phone: 236-317-1751
Toll-free: 1-800-667-3742
[email protected]