Ways to donate
From monthly giving, donating securities, leaving a gift in your will, or offering support as a corporate or community sponsor, there are many ways to donate to the Alzheimer Society of B.C. and make a difference.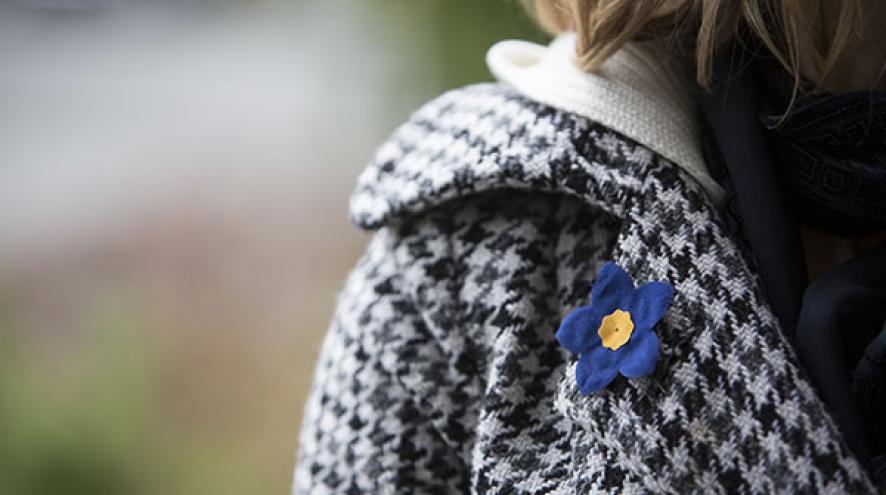 There are several ways you can make a donation to the Alzheimer Society of B.C. and make a difference.
Want to support someone who is involved in an Alzheimer Society of B.C. event? Visit our Fundraising Events section for a list of upcoming events.
Support the Society by making a general donation. Your gift will be directed toward our area of greatest need.
Pay tribute to a loved one or friend
Celebrate an occasion — a birthday, wedding, retirement, anniversary — by making a gift in honour of someone special. Express your condolences for the loss of a loved one by making a donation in memory.
Join our monthly partners in giving program
Give hope all year with the ease of monthly giving through our Partners in Giving program.

Donate publicly traded securities
Donate securities, including any shares, bonds and mutual funds that are traded in an open market, such as a stock exchange.
Leave a lasting legacy — an endowment, a gift in your will or other estate gift — and bring hope for the future.

Become a corporate and community supporter
Every year, organizations ranging from local and provincial corporations to public and private foundations partner with the Alzheimer Society of B.C. to help deliver vital educational programs and support services in B.C. communities, as well as enable research into the disease and people affected by it.
How does your donation make a difference?
Your support is the crucial piece of the puzzle that enables the Alzheimer Society of B.C. to be the leading source of education and support in B.C. for people affected by dementia.
For more information
Phone: 604-681-6530
Toll-free: 1-800-667-3742
Fax: 604-669-6907
Email: [email protected]