邀請參與研究計劃: 亞裔阿茲海默症計劃
read
為了更深入地探討阿茲海默症的致病機轉、風險因子、預防方式,並以此惠及後代,我們誠摯地邀請您加入此一亞裔阿茲海默症計劃。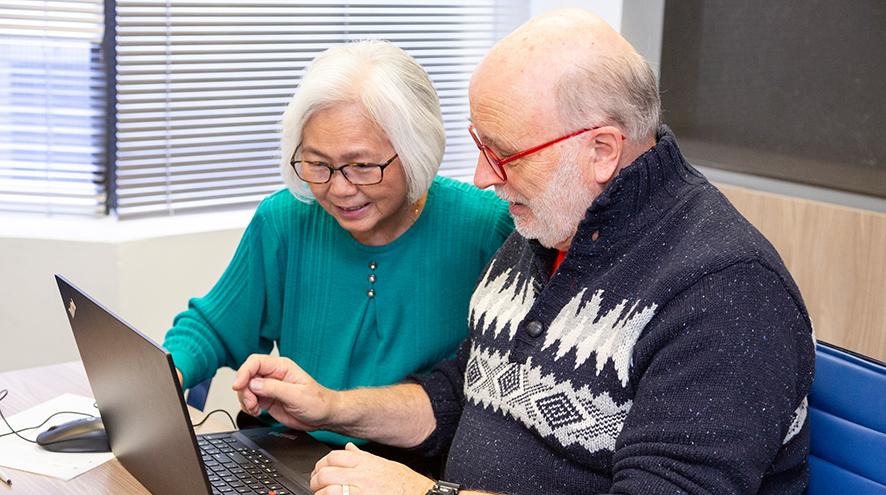 為了更深入地探討阿茲海默症的致病機轉、風險因子、預防方式,並以此惠及後代,我們誠摯地邀請您加入此一亞裔阿茲海默症計劃。
報名者參與研究包括:
接受健康、記憶力及認知功能訪問和評估

提供唾液和/或血液樣本

你對研究付出的時間和努力
地點: UBC Clinic for Alzheimer Disease and Related Disorders
首席研究員:熊經略醫生
詳情請瀏覽網站: https://acadstudy.org/zh-hant/
如有興趣參與, 請電郵至 Eugene Yau: [email protected] 或致電 (604) 822-0550。
The Asian Cohort for Alzheimer's Disease (ACAD) study is Looking for Chinese Canadian Volunteers!
Help find a way to prevent or mitigate Alzheimer's disease for future generations. 
Participation involves:
Interviews and assessments about your health, memory and thinking abilities (2-3 hours)

Provision of a saliva or blood sample

Remuneration for your time and effort
Location: UBC Clinic for Alzheimer Disease and Related Disorders
Principal Investigator: Dr. Robin Hsiung
Please visit ACAD's website for more information: www.acadstudy.org 
If interested, please email Eugene Yau at: [email protected] or call (604) 822-0550.