Scotiabank Vancouver Half-marathon & 5k
read
The Scotiabank Vancouver Half-Marathon & 5k is a great way to get active while doing something meaningful for the community.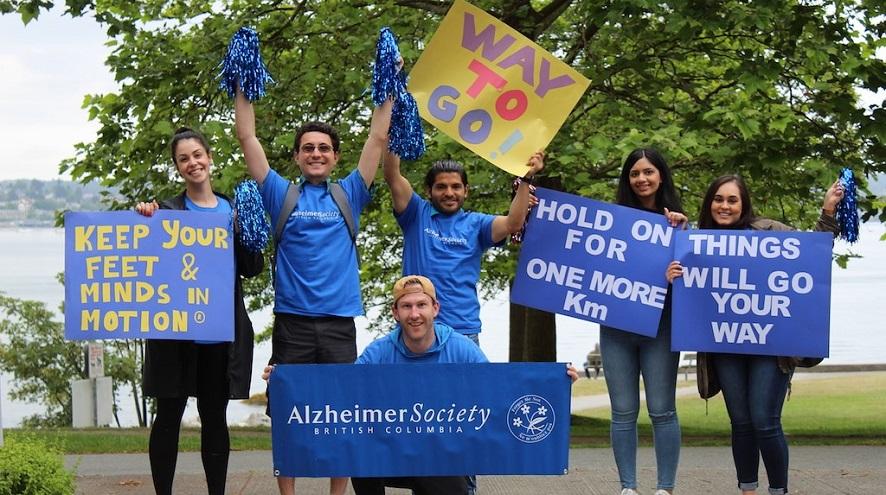 The 2021 Scotiabank Vancouver Half-Marathon & 5k is an opportunity to help the Alzheimer Society of B.C. achieve its vision of a world where people living with dementia, their caregivers and their families are acknowledged, welcomed and included – a truly dementia-friendly society.
This year's run will be a virtual event held between June 2 and July 5, 2021. It is a great occasion if you are looking for a serious challenge or a fun activity for the whole family, and a chance to enjoy the fresh air and breathtaking scenery at your own pace!
Be a part of our team and work towards your common fundraising goal in support of the Alzheimer Society of B.C. Run or walk with your family or safe bubble, or enjoy a friendly virtual competition, all while raising funds for an important cause! Please always follow the current public health guidelines from the Provincial Health Officer.
Choose from the 21.1k, 10k or 5k option, or why not challenge yourself to complete the new Repeat Challenge (where participants run both 5k & 10k distances) or Threepeat Challenge (where participants run 5k, 10k and 21k distances). A fun new addition this year is the 1k Kids Race for the little ones!
The funds you raise will help provide vital programs and services for the estimated 70,000 British Columbians living with dementia while enabling research into the causes and cures.
Thank you for your continued support! For more information about the Scotiabank Vancouver Half-marathon & 5k, contact Daria at 604-742-4936 or [email protected].