Members of the "Rambling for Brad" Climb for Alzheimer's team get together to climb and help raise awareness of dementia
British Columbia
read
For thousands of families in British Columbia, dementia is an uphill journey – and no one should have to do it alone. The Alzheimer Society of B.C. is there for people on every step of their dementia journey, and it's people like Matt Gibson, Bill Hartley and the rest of their team who are helping to make that happen.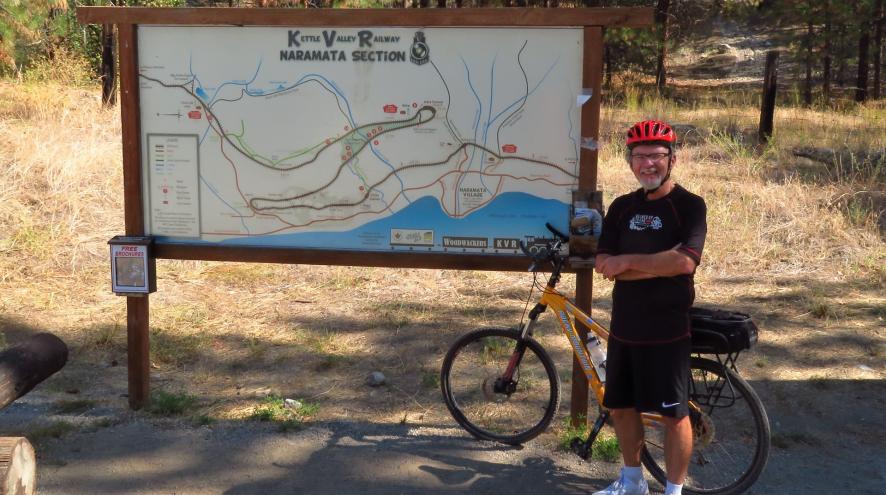 Bill Hartley, a member of the "Rambling for Brad" Climb for Alzheimer's fundraising team, has seen firsthand how dementia can impact a family – twice. His mother lived with the disease for the last 10 years of her life until she passed away in 2014. Four years later, Bill's brother-in-law Bradley was diagnosed with young onset Alzheimer's disease. Bradley started showing signs as long as 10 years ago.
"It brings you a feeling of sadness to see your mother lose a good part of what made her herself. Likewise, with Bradley," says Bill.
Bill is sharing his personal experience as a way to encourage others to sign up for the event and fundraise. The Climb is a great way to help spread the word about the disease and all the resources and support the Alzheimer Society of B.C. provides to people affected by dementia.
Knowing someone with the disease can be life changing. Matt Gibson, Bradley's son, joined the Climb team after watching Alzheimer's disease alter aspects of his father's vibrant and artistic personality.
"It is a beast of a disease and often makes you feel helpless as you try and keep up with the decline," Matt says.
This is Bill's first time participating in the Climb and he has joined a team of 15 members, all family and friends, who are hiking to raise money for the Alzheimer Society of B.C. as a way of honouring Bradley. They want to raise awareness of the disease, funds to enable future research into the causes and cure and show their support of Bradley and his wife, Janice.
"The Climb for Alzheimer's is an opportunity to get the word out to family and friends about Bradley, to sensitize people to dementia and to introduce Bradley's immediate family to the Alzheimer Society of B.C. as a source of information and resources," says Bill.
This year's Climb for Alzheimer's is taking place across British Columbia from September 1 – 21, with the additional option to join an in-person hike up the legendary Grouse Grind® in North Vancouver on Sunday, September 19.
Join the challenge by September 21 and every dollar you raise will be matched — up to $25,000 — by a generous anonymous donor. Register now at climbforalzheimers.ca.