Awareness Month 2023: Lester and Cindy
Meet two of the British Columbians sharing their stories as part of Alzheimer's Awareness Month this year.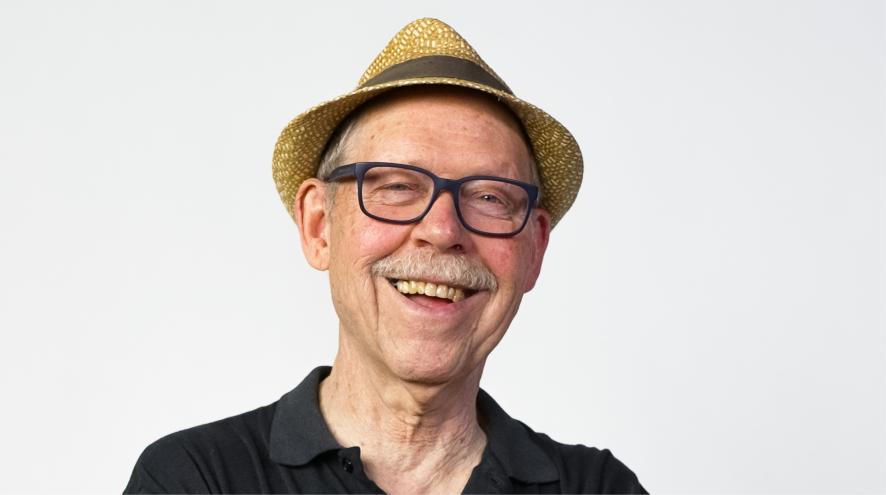 One in two British Columbians believe that a dementia diagnosis means the end of a meaningful life – but this isn't the case at all. Throughout January, the Alzheimer Society of B.C. is recognizing Alzheimer's Awareness Month by flipping the script on stigma associated with dementia and highlighting amazing individuals on the dementia journey who continue to find moments of joy, peace and happiness despite the many challenges of the disease. We're highlighting how British Columbians affected by dementia continue to live full and meaningful lives, showing those around them to enjoy today.  
Among those sharing their story are Lester and Cindy, a Burnaby couple who have been together for 35 years. On Valentine's Day in 2019, Lester and Cindy were sitting next to each other in their doctor's office as he delivered the news that Lester was living with Alzheimer's disease. The doctor told them that it was time to get Lester's affairs in order. 
While the doctor's diagnosis was shocking and blunt, Lester and Cindy have a long history of bravely leaping together that goes back to their beginnings. A year after roller-skating at the shore of Lake Michigan on their first date, the pair were married. Two days later, they were honeymooning in Hong Kong on their way to Beijing for Lester's work.  
"I said, 'Yes,' and didn't look back," Cindy says.  
Lester, a teacher who holds a PhD in education, took a contract as an English teacher at a Chinese university. They spent their early days as a married couple in China – and would later find themselves caught up in the Tiananmen Square protests. They made it out unharmed, but chose to move following the incident, next stopping to teach English in Taipei. Eventually Lester and Cindy relocated to the Lower Mainland, where Lester accepted a position as a high school teacher.  
"I think we're pretty brave," Cindy says.  
Lester and Cindy have approached the latest chapter in their lives together with the same acceptance and bravery. They committed to learning all they could about the disease, and sharing their experiences to gain insight and form valuable connections with other people who understand the journey.  
Lester joined one of the Alzheimer Society of B.C.'s early-stage support groups in addition to regularly attending Dementia-Friendly Café events, participating in the New Dimensions Choir and dementia-friendly research activities with Cindy. Without family in B.C., the couple have built a support network through these groups and their faith community, where they also shared the diagnosis early.  
"I try to get involved and contribute to the many welcoming dementia groups," Lester says. "There are many groups of people who meet and support each other and gain an understanding of the illness and its influence on our lives. There's a lot I can learn from talking and listening to others who have gone before me."  
Last year, Lester and Cindy took part in several research projects, including a group focused on advocacy and a series of workshops led by researchers to help people affected by dementia express what it means to live well with the disease.  
While he'd previously bristled at the idea of making visual art, Lester began to use it as a platform to express joy and humour. The walls of their home are now adorned with art from the workshops. A self-portrait of Lester announcing the healing power of jazz music hangs next to a mask Cindy made with rainbow sunglasses and porkpie hat.    
"My mask is all about being kind and gentle and encouraging," Cindy says. "If he's happy, I'm happy. In many ways, our lives are better than they were before the diagnosis because we're doing more things together and making each day as happy as we can."  
Cindy and Lester can be seen out and about in their Burnaby neighbourhood donning t-shirts emblazoned with the words: "Dementia: Celebrate life!"   
"We are celebrating life knowing that each day is precious and one day things are going to get much more difficult," Cindy says. "We're building a foundation of support around us in many different ways."  
"We know where we're going and it's difficult," Lester says. "But it's not all that bad."   
Learn more about the campaign  
Want to learn more? Read some of the other stories being shared throughout the month at alzbc.org/FullOfLife.