2,830 steps for Gerryann! The Dillon family will do the Grouse Grind® as part of the Climb for Alzheimer's to show Gerryann they are with her on this uphill journey.
British Columbia
read
This month, people around the province are doing the Climb for Alzheimer's to raise funds to help make a difference in the lives of thousands of British Columbians. On September 19, Malik Dillon, his family and friends will join us in North Vancouver to climb the Grouse Grind® in honour of Malik's wife, Gerryann.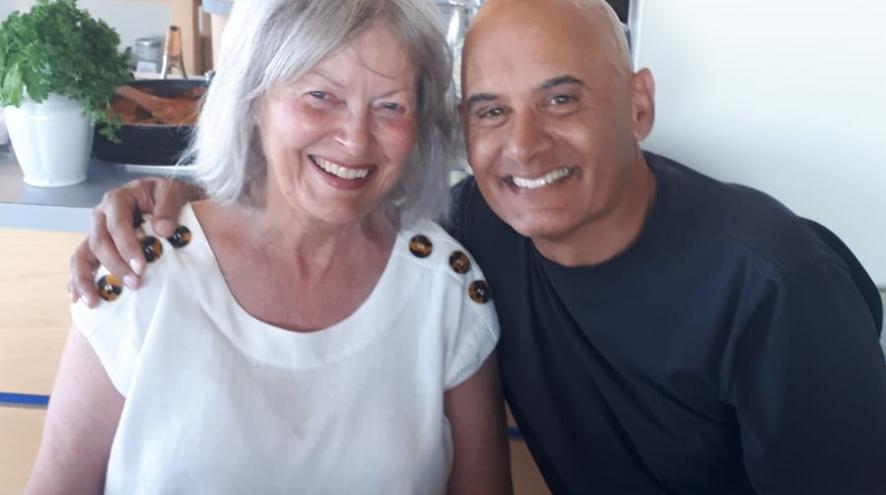 About six years ago, Gerryann Dillon was diagnosed with Alzheimer's disease, just as her mother was before her. Following her diagnosis, Gerryann made a conscious effort to never hide behind her disease or disengage from social interactions. Her family believes that this attitude, in addition to the supports that surround her and her family, may be a factor in the relatively slow progression of Gerryann's Alzheimer's disease.
This year, Gerryann's husband, Malik Dillon, will be participating in his third Climb for Alzheimer's. Malik is looking forward to this year's event despite feeling a bit of trepidation at the thought of climbing the 2,830 steps up the Grouse Grind on September 19.
"Gerryann has the personality of an angel and we wanted her to know that people see her struggles. We are incredibly grateful for the overwhelming support we receive each year as she is evidently so loved and admired by everyone in her life," says Malik.
Malik and his family have been supporting the Alzheimer Society of B.C. for years and this year they are currently the Climb for Alzheimer's top fundraisers, having raised over $6,600. Now that Malik is beginning to slow down in his business, he wants to get more involved and help in any way he can. "The Alzheimer Society of B.C. is such a great charity which provides an incredible amount of support to thousands of families affected by dementia in the province. Now that I can, I want to do my best to get involved and spread awareness of the Society and its resources."
For thousands of families in British Columbia, dementia is an uphill journey – one that no one should have to do alone. The Alzheimer Society of B.C. is there for people on every step of their dementia journey, and it's people like Malik, Gerryann and their team who are helping to make that happen.
Join them in an in-person hike up the legendary Grouse Grind® in North Vancouver on Sunday, September 19 or – no matter where you are in the province – you can take part in the Climb for Alzheimer's until Tuesday, September 21. Register, hike and fundraise!
Join the challenge! Every dollar raised online before September 21 will be matched — up to $25,000 — by a generous anonymous donor. Register or donate today at climbforalzheimers.ca.