Alzheimer Society of B.C. Board of Directors appoints Interim CEO
British Columbia
read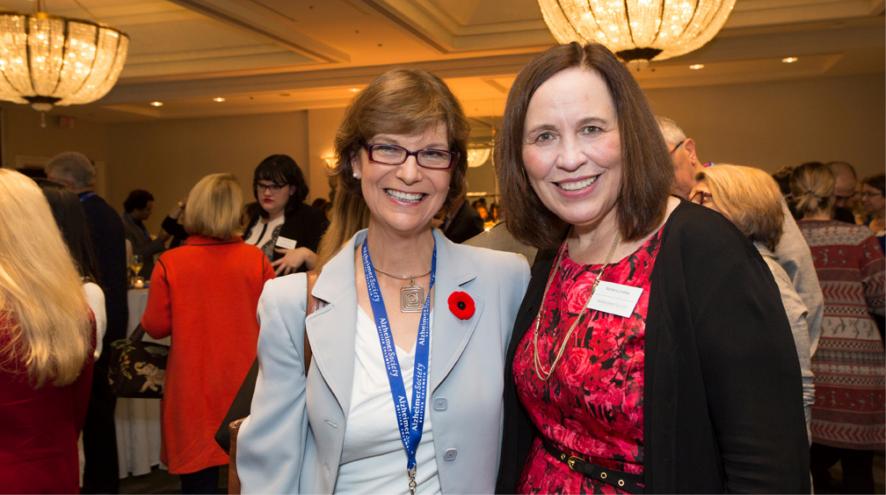 The Alzheimer Society of B.C.'s Board of Directors has announced the appointment of Barbara Lindsay as Interim CEO, following last week's announcement that current CEO, Maria Howard, will be taking up the CEO role for Family Services of Greater Vancouver.
Barbara, a lawyer, has been involved with the Society for over twenty years, having started out as a volunteer providing support to families needing support on legal matters, before being hired as a staff member in 1997, when she spearheaded the development of the organization's advocacy strategy. In past years, she has been responsible for running both the Advocacy & Education and Marketing & Communications departments and served as Chief Privacy Officer.
 "Barbara's wealth of experience and passion for the vision and mission make her an ideal Interim CEO," says Robert Piasentin, Board Chair. "As we begin the process of seeking a long-term leader for the organization, we know that Barbara will keep the people we support at the forefront and our staff team feeling valued."
"The Society's work is very close to my heart and has been for many years," Barbara says. "I look forward to helping us begin a new chapter."
The Society's Board of Directors has begun a search for a new permanent CEO and will appoint a new person by spring 2021, while the organization continues its work to ensure British Columbians affected by dementia know they are not alone. Barbara will commence as Interim CEO on October 17, 2020.