Climbing for a dementia-friendly B.C.
British Columbia
read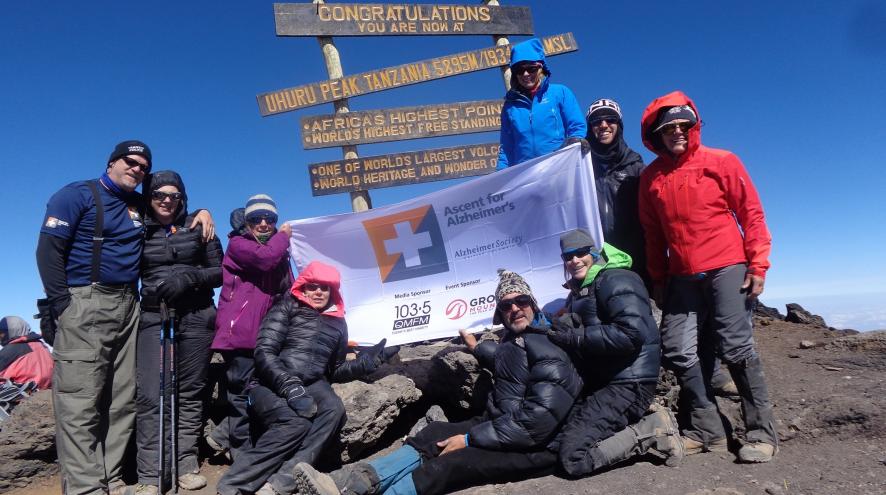 In 1998, a group of determined hikers climbed Mt. Kilimanjaro to raise funds for the Alzheimer Society of B.C., a tradition that would continue for 17 years. From the seeds of this event the local Climb for Alzheimer's was born, and over the next 8 years the event evolved and changed with over 2000 climbing the Grouse Grind® since 2012!
This year's event has evolved once again so that, for the first time, people all around the province can take part in the goal to hike a collective 70,000 kilometres in honour of the estimated 70,000 people living with dementia in B.C.
Erika Durlacher, along with her daughter Kim, was part of one of the teams that hiked Mt. Kilimanjaro in support of the Alzheimer Society of B.C. In 2006, Erika's husband, Peter, was diagnosed with Alzheimer's disease, and in the years that followed, Erika became actively involved with the Society through support groups and fundraising events. Having experienced first-hand the impact of people's lack of understanding of dementia, Erika found that increasing awareness was a driving force for her undertaking the challenge.
"The journey with Alzheimer's disease is really a difficult one," Erika says. "I would always envision my husband's face and think if I could just make it easier for one more person who has to have that struggle, that by giving them just a little more support in one way, then it's worth every effort."
Before the Mt. Kilimanjaro event, Erika recalls the many months of fundraising and training before leaving, tasks made even harder for her as a full-time caregiver to Peter. In the ten months between registering for the event and the actual climb, Peter began to deteriorate rapidly.
Nonetheless, Erika's motivation and resilience withheld. She organized fundraisers, spoke at events and with the media, and trained with the team to prepare for the hike and the altitude. Despite the difficulties and heartbreak at leaving Peter for three weeks, Erika and the team set off for their journey in September 2015.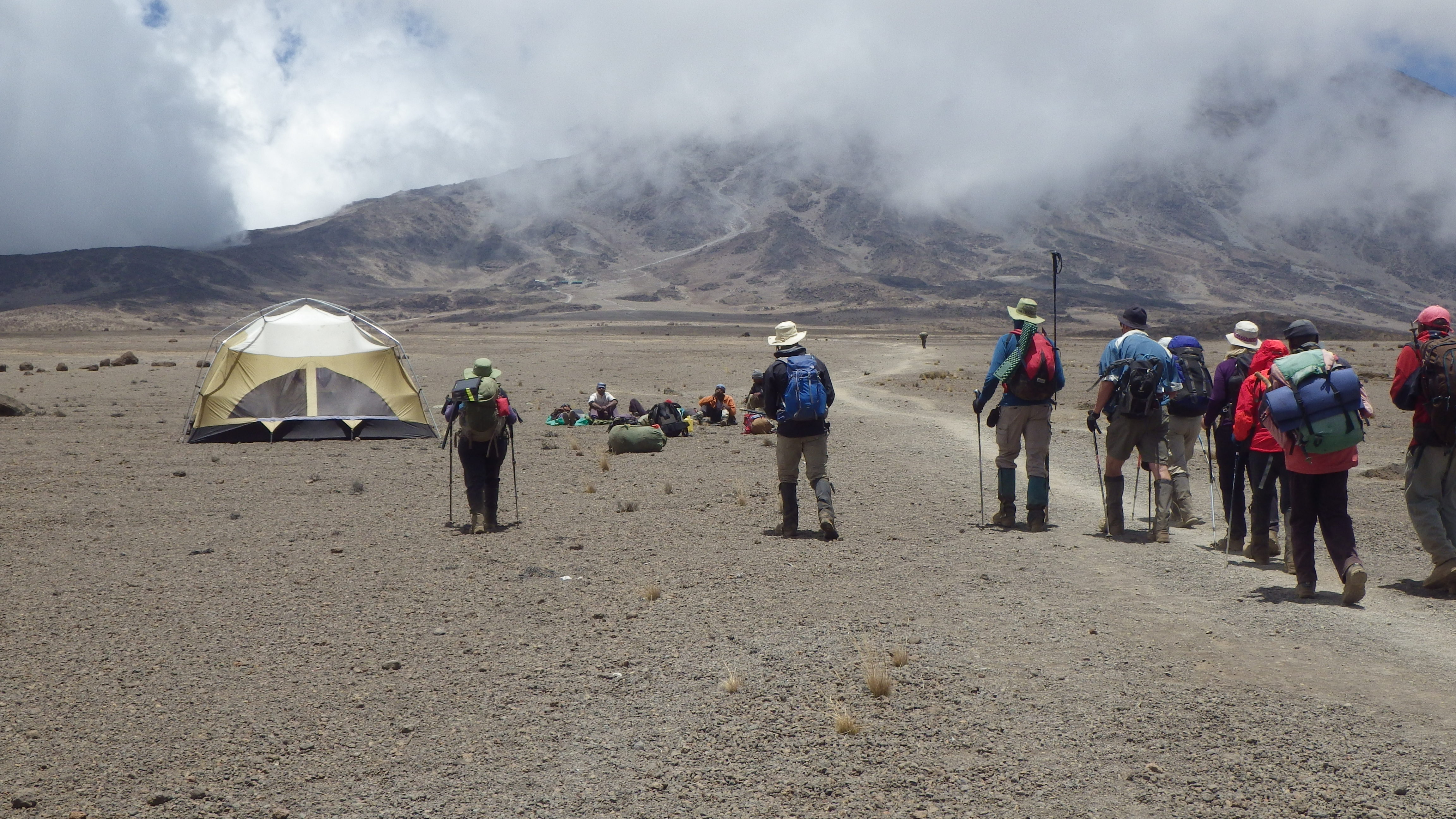 Each member of the team managed to climb Mt. Kilimanjaro, an incredible feat considering the nausea and heavy headedness the climbers faced. According to Erika, the team succeeded because, "We had a mission. We were doing it for a cause that was very near and dear to all of us. There was a reason that everybody wanted to get out there."
Along with raising an incredible $85,000, it was the recognition and awareness-building that Erika found most rewarding: "It felt like we covered more than just climbing that mountain," she explains.
Erika attributes much of the team's success to the group's guide, Sue Oakey. Sue had been a guide for Mt. Kilimanjaro since she first went with her husband, Jim, in 1998. Sue supported many Alzheimer Society of B.C. teams to reach the summit, and describes the moment that the team reaches the top as exhilarating.
"Seeing people push through their discomfort and fears and help each other and come to the top, not for personal gain or boasting rights, but for a common good. Every time we came to the summit: that was always my highlight," Sue says.
"Having the team reach the top and be part of something bigger than them – it made me teary every single time!"
With this year's event taking place in communities across B.C., you can make a difference by choosing your Climb a lot closer to home – whether that be at the Grouse Grind®, a local mountain, or even your own backyard!
Thanks to incredible fundraisers and supporters like Erika and Sue, and everyone who has climbed Mt. Kilimanjaro, the Grouse Grind® and trails all around the province, we are able to connect with more British Columbians to support them as they live with dementia. Public awareness and understanding of dementia is growing all the time, but we still have more to do. This World Alzheimer's Month, take part in or support this year's Climb for Alzheimer's to help ensure the Alzheimer Society of B.C.'s work can continue: climbforalzheimers.ca.