Dementia in the Days of COVID-19: Jim's story
British Columbia
read
Jim Mann, a member of the Alzheimer Society of B.C.'s Leadership Group of People Living with Dementia, shines a light on the lesser-known impacts of COVID-19 on people living with dementia.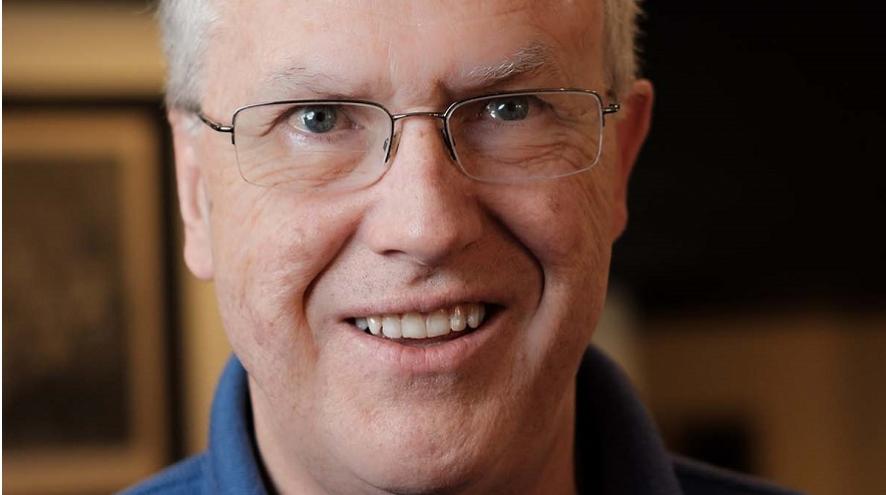 We've heard a lot about the impact of COVID-19 restrictions on the lives of people living with dementia in care homes, but much less about the challenges that are unique to the estimated two thirds of people living with dementia in B.C. who live at home. At a time when daily life has been disturbed on a wide scale due to the pandemic and images from within health-care settings are prominent in the media, what are the impacts for people living with dementia that we're not hearing about?
Over the coming weeks, we'll be checking in with Jim Mann, a member of the Alzheimer Society of B.C.'s Leadership Group of People Living with Dementia and dedicated advocate people living with dementia, who lives at home in Surrey. Since his diagnosis, Jim has committed to educating the public on how to break down stigma and create more dementia-friendly communities. The increased isolation and loss of support for many during this time has underscored the importance of his work and fostering understanding as we navigate this time challenging time together.
December 29, 2020
We're coming up on Alzheimer's Awareness Month and this year, we're asking people about their hopes for the future of dementia. What are some changes, big or small, that you would like to see for people living with dementia in 2021?
I'm writing this in December with the belief the restricted movements caused by COVID-19 will be with us for the better part of 2021, which suggests to me, creative thought on how to support people living with dementia will be, or should be, the order of the day. Many articles are written about the resulting challenges from COVID-19 for long-term care residents, many of whom live with dementia. But there are few, if any, articles being written about the challenges faced by people living with dementia in the community and how they might be addressed.
People need a purpose. A reason to get out of bed in the morning. And for many people, that is a missing component in their life. I read an article about a study at Rush University in Chicago that showed "that elderly (people) with a positive sense of purpose in life may be able to reduce their cognitive decline by 50 per cent." I'm not suggesting this as any kind of a remedy; rather, offering this as one potential way to reduce the negative impacts of COVID-19.
Can technology fix that, or at least be a part-time enabler? Are there online activities or supports that can be publicized to aid caregivers or people living with dementia? 
As long as technology is used purposefully, it can be an enabler for people living with dementia. There are sites like AcTo Dementia — Accessible Touchscreen Apps for Dementia, for example, that offer games and other resources for people living with dementia, many of which are free.
There seem to be more free events offered online than pre-pandemic times, which is wonderful. There are free concerts on YouTube, free virtual tours around galleries and museums and even accessible African safaris.
Technology can also be used to keep in touch with friends and family. With Zoom, Skype, FaceTime as well as other programs, communicating with others can be comparatively easy. I have heard of some people joining others online for coffee or happy hour. I have done both and, although it truly is not the same as being in the same room with each other, it is one of the best alternatives. Many of these options, like the games, can be done separately, but many others can be enjoyed together, like the concerts or the virtual tours.
Check it out:
December 18, 2020
What are some of the concerns you have for people living with dementia that aren't being talked about?
First of all, I suggest there aren't a lot of conversations happening about or with people with dementia on COVID-19's impact so your question and this Q-and-A will hopefully be the start.
People living with dementia value routine and much of that has been lost. Routine can include variety and it is that loss that has a big personal impact. For example, my routine sees me in my office in the morning and out-and-about with my wife, Alice, in the afternoon. That routine would frequently change to include face-to-face meetings in Vancouver requiring me to take SkyTrain and busses. Now? I'm in my office, period. The impact of this concerns me for the future, whenever that date may be.
People are waiting for life to get back to normal, but what is that for a person living with dementia? I am used to taking the bus and SkyTrain but how adept will I be 12, or perhaps 18, months from now? Will I have the confidence to even try navigating the system? Will the transit operators be patient for individuals like myself who may need a little coaching or assistance?
What are your biggest concerns for people living with dementia during COVID-19?
Living with a diagnosis of dementia is life altering. As well as ageism and the negative perceptions of dementia held by many in society, many of us experience a withdrawal from the community when we are first diagnosed. This will be different for everyone, of course, but for many people, COVID-19 will have this exacerbated withdrawal.
Everyone has experienced severe disruption in their lives that, for people with dementia, has resulted in a faster loss of memory and a further loss of self-confidence. It would stand to reason then, that after a lengthy period of  restricted movement, a rapid return of memory, self-confidence and their old routine will be questionable. So, what then?
Do you have any pieces of advice for other people living with dementia in the community?
To try to try to find that purpose. Take a walk to enjoy the sights and sounds of your community, for example.